Department of Communication
Communication Graduate Studies Association
The official purpose of CGSA is to provide opportunities for academic, social, and professional growth to communication graduate students. At the same time, this organization serves as a means of building community amongst current and future communication graduate students as well as students interested in the communication discipline.
CGSA provides communication graduate students with a unified voice to ensure their interests are represented and heard in campus-wide decisions. Exercising our voice as graduate students is crucial to ensure that we are represented and heard across campus, particularly in departmental decisions that will influence which scholars we work with, what professional opportunities are afforded to us, and our access to financial resources.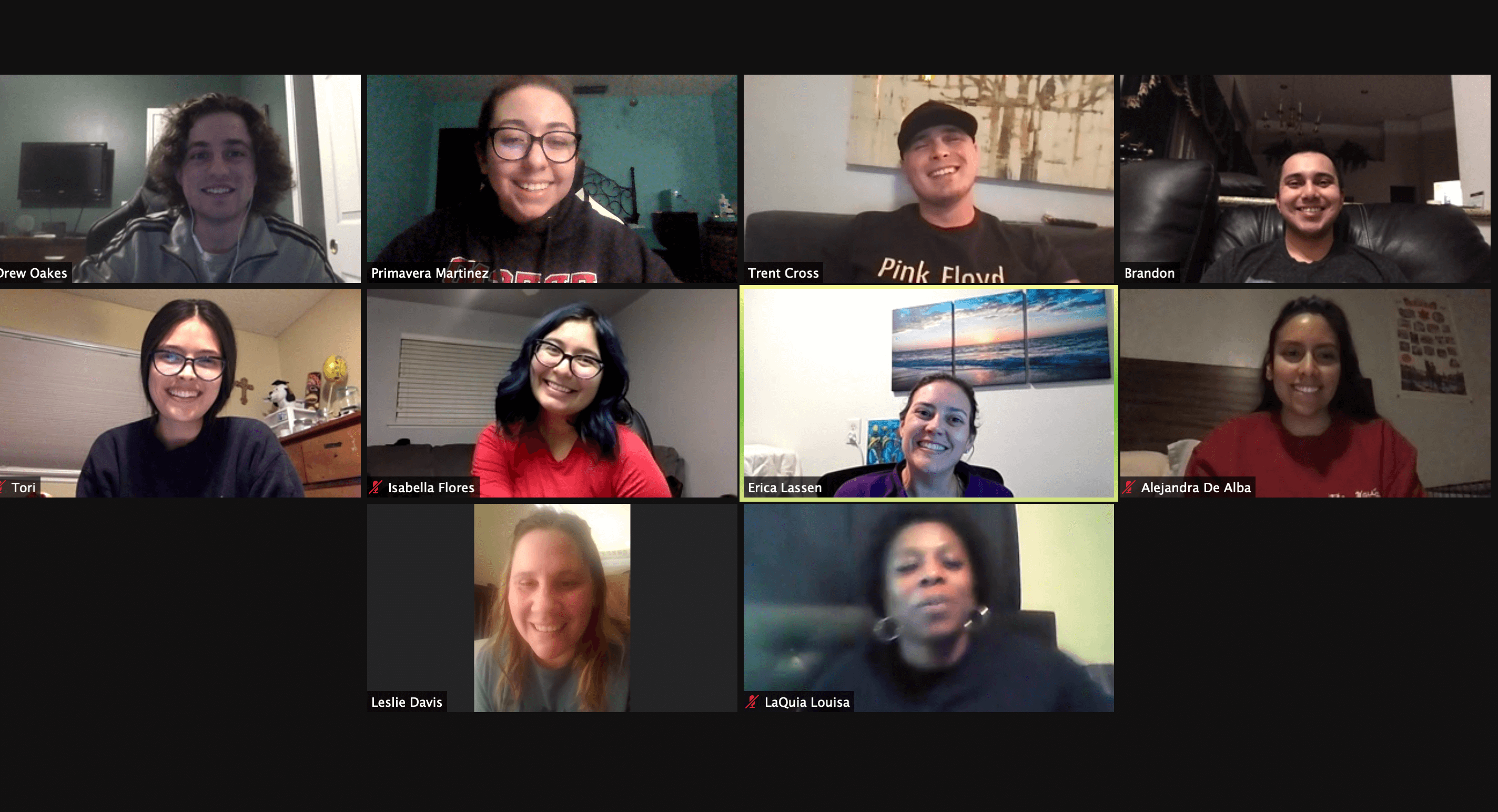 2020-2021 Executive Team
Questions about CGSA? Please feel free to reach out to any of the below contacts.

2020- 2021 Goals
Creating more visibility and accessibility to the Fresno State Communication M.A. program.
Creating professional development opportunities for CGSA members, including hosting workshops, panels, and mixers that address networking, teaching, writing, research, conference presentations, course preparedness, and more.
Promoting diversity and equity in recruitment for the Communication M.A. program as well as promoting anti-racist goals within the Communication Department including, but not limited to, curriculum and program environment.
Additional Info
For the spring 2021 semester, CGSA will meet every other Thursday from 3 p.m. – 4 p.m. via Zoom. CGSA membership is open to all Fresno State students, regardless of major. If you are interested in becoming a member of CGSA, please fill out the form HERE. After you fill out the membership form, you will recieve the Zoom link and club information. If you would like to sit-in on a meeting or learn more about CGSA before joining, please feel free to email the club officers.