Department of Communication
Fresno State Debate Team
The Fresno State Debate Team engages in public debates using a variety of formats and competes in policy debate under the CEDA-NDT annual topic.
Debaters are encouraged to take the COMM 15 (novice) or COMM 115 (junior varsity and varsity) class. This course is a forensics practicum designed around participation in public debate, policy debate, or both.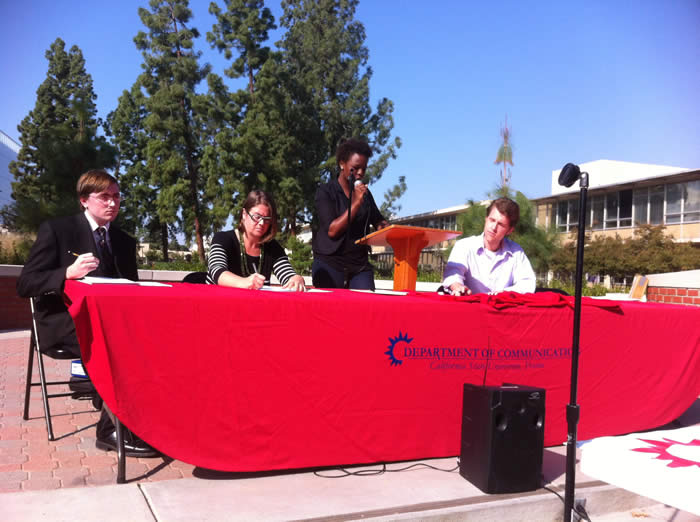 Our Mission
The Fresno State Debate Program aims to enhance students' skills in policy construction, argumentation, and advocacy. Toward these ends, the program strives to compete at the highest levels of national competition while continuing to exercise an "open door" policy for students with little or no debate experience.
Our objectives are:
To offer an intense academic experience involving in-depth research, the meticulous construction of briefs, and the public presentation of arguments
To assist in the organization and preparation of public debates on the campus and on the campuses of surrounding schools
To enhance the perspectives and argumentative thoroughness of the members of the debate team as well as the broader community
To attract to the university the best students from among the growing numbers of high school debaters across the country
To retain students while providing an educational experience that challenges even the most gifted undergraduates
To provide graduate students with teaching and coaching opportunities as well as training for future careers in forensics and debate
To graduate students with an arsenal of tools for success, including the ability to communicate an idea to a diverse audience, the ability to perform well on tests such as the LSAT, and the ability to research and compile complex arguments in an organized and compelling way
To assist debate programs in the region, both high school and collegiate, to reach similar goals and increase participation in debate for all age groups
To work toward meaningful community outreach programs involving debate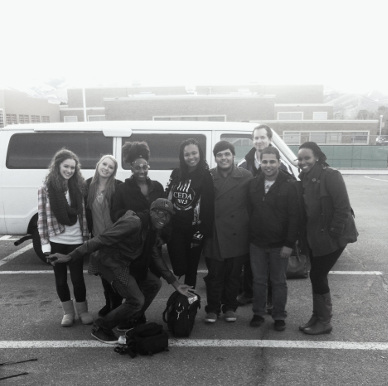 Future Debate Team Members
Welcome to Fresno State. We hope you will join the Barking Bulldogs Debate Team. Experience is not necessary to join the team. We participate in competitive off-campus debates and public debates on campus and in the larger community.
The team is open to all Fresno State students and we encourage you to ask any questions you might have about the program. We do not offer scholarships based exclusively on debate, but participation in debate can help with admissions and with many of the other scholarship opportunities on campus.
The focus of the team is to enhance argumentation skills along with advocacy, research, and academic achievement. We welcome your involvement! Contact us with any questions.
Admissions requirements: http://www.fresnostate.edu/studentaffairs...
Scholarship information: http://www.fresnostate.edu/scholarships/
Contact Us
Feel free to contact any of the Communication Department faculty to ask about the team, the department, or the school.