Department of Linguistics
About Us
Mission Statement
The Hub for Language Teaching and Learning fosters language learning and language teaching opportunities by encouraging the learning of languages, especially those critical languages of the Central Valley and promoting the use of best practices by language teachers. The Hub draws on the rich language resources of the Central Valley, both within the community and within the university.
Our Vision
We envision The Hub for Language Teaching and Learning to be a community space for language teaching, training and development. We intend for The Hub to offer community language and culture classes; training for pre-service and novice teachers; language teaching workshops, as well as the development of language teaching materials and resources. Our Fresno State undergraduate and graduate students will be at the forefront of The Hub by teaching the community language classes, offering teacher training and developing language resources. The Hub will be the first of its kind in the Central Valley and has the potential to enrich the learning experiences of students at Fresno State, while at the same time positively influencing the local community
What the Hub Does
Language & Culture Workshops/Programs
Development of Language Materials & Resources
CSET Preperation for World Languages
Training for Teachers (pre-service & novice) and Communty Members
Professional Development Opportunties for Language Teachers
Meet the Team
Jaydene Elvin, PhD
Coordinator
---
Jaydene Elvin, PhD, is an Assistant Professor in the Department of Linguistics at California State University, Fresno. Her research and teaching interests include L2 speech acquisition (perception, spoken word recognition and production); second L2 teaching and learning and teacher training using acting techniques. Jaydene is responsible for designing an internship course for Linguistics TESOL students at Fresno State where she provides weekly training in movement, voice, improvisation and classroom management.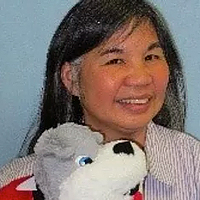 Cheryl Chan, MA
Assistant Coordinator
---
Cheryl Chan, MA, has over twenty-five years of experience in the field of English Language Teaching. After earning a BA in Linguistics from the University of California, Berkeley and an MA in Teaching English as a Second Language (TESL) from UCLA, she taught in Mexico and then Germany. She went on to teach English as a Second Language at the adult school, community college, California State University, and the University of California levels. In addition, she taught undergraduate TESL training courses at California State University, Fresno. Most recently, she served as the director of the American English Institute, California State University, Fresno's intensive English program, where she facilitate the English language learning of international students from around the world as well as the training of novice English as a Second Language teachers. Her areas of interest are second language teaching and learning, teacher psychology, and teacher training. She is a dog person who has a healthy respect for cats.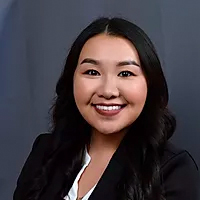 Naly Fang,
BA Linguistics (TESL)
Social Media Coordinator
---
Naly Fang is a graduate student in the Linguistics Master's Program with an emphasis on TESL/SLAT, at California State University, Fresno. She earned her BA in Linguistics with a focus on Teaching English to Speakers of Other Languages (TESOL). She has a passion for teaching and learning. During her undergraduate studies, she volunteered at Fresno Adult School and at the American English Institute, where she worked with English language learners of different backgrounds and language levels. She is a bilingual speaker of English and her native language Hmong. Her interests include playing tennis, cooking, and traveling.