Media, Communications and Journalism
Words from our Alumni
Over the years, the MCJ department has had the pleasure of seeing thousands of students graduate from our program. If you are an alumnus/alumna of the MCJ department (TCOM or Journalism), please join the MCJ Alumni chapter. We want to stay connected! Want to be included on our alumni page? Please send us your picture, year you graduated and a few words about your time with us to: bhays@csufresno.edu.
Jim Boren (B.A., 1972)
Jim Boren is an award-winning journalist who is widely recognized as one of the top political commentators in California. In a 40-year career in the newspaper business, he has had a range of journalistic assignments. He retired in 2017 as the editorial page editor and vice president for The Fresno Bee.

"When I showed up in the department at age 19, I thought I was the luckiest guy in the world just to be there. I was very lucky, indeed, to be mentored by some of the best journalism professors in the country. They demanded a lot of you but gave even more in return. They prepared you for the real world, and I understand that more each day I'm in the news business."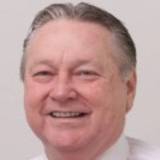 Demi DeSoto (B.A., 1986)

While at Fresno State, Demi served as General Manager, Promotions Director, and Radio Host at KFSR 90.7 FM. His first job in TV was at KJEO-TV Channel 47. Currently, Demi is the play by play announcer for the Southern Oregon Renegades, a semi-pro football team playing in the NAFL. He also does media relations for the Southern Oregon Riverdawgs.

"In the mid-1980s the Speech Arts Building at CSUF was a magical place where creativity flourished. The program and staff prepared us well for the rapidly changing world of media. As we travel on our paths around the world, we are forever grateful for the seed they planted."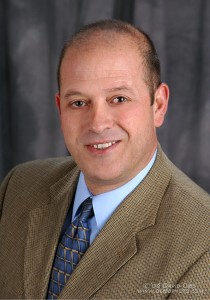 Andrea Guyton (B.A., 2015)

Andrea is an editor for dayside news at ABC30. She graduated from Fresno State's MCJ program with an emphasis in Electronic Media Production. She has worked from being part-time TelePrompTer to graphics, transmissions, and finally full-time editor. She also does photography and filming on the side.
Victor Hernandez (B.A., 2018)
Victor Hernandez is the former director of domestic newsgathering at CNN/U.S. and former director of digital media at Banjo.

"The academic experiences and life perspectives afforded during my time at California State University, Fresno helped shape my work ethic, vision and leadership values I've tried to exemplify throughout my career. I find myself fortunate enough to work for one of the most recognizable media brands on the planet, alongside some of the most foremost journalists from respected global academic institutions; however I'm always genuinely gratified of my humble roots on the Fresno State campus and often quick to match my honorable Valley pride with those of my esteemed colleagues."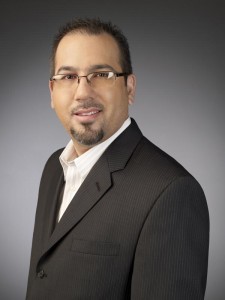 Matthew Mealer (B.A., 2012)
Matt is a freelance cinematographer and video producer and is a graduate of Fresno State's MCJ department. He has worked for CrossCity Christian Church, KSEE TV and Fresno Pacific University before moving into full-time freelance production. He has shot and edited the locally-produced broadcast series "Dine Out Along The Road" and "Beyond the Harvest" (airing on KMPH), along with many other documentary, commercial, and corporate projects.
Soma Norodom (B.A., 1993)
Soma recently accepted a new position as a Columnist for the Phnom Penh Post, the number one newspaper in Cambodia. The column will talk about controversial and sometimes taboo topics and issues affecting Cambodia. This is a very influential and powerful position and is another promotion that reveals how "the top leaders in the country are grooming [her] to become the future leader of Cambodia."
Soma says of her time at Fresno State, "My years at Fresno State were unforgettable. I loved attending the classes and my professors challenged us every day, not only as students but as role models and citizens. I am proud to have achieved my career goals in Television Broadcasting and most of all, I can proudly say that my former professors are my friends, and still my biggest supporters."
Cesar Perez-Villegas (B.A., 2012)

Cesar is a mobile truck engineer and a graduate of the MCJ department with an emphasis in Electronic media production. He has worked with Comcast Home network, ESPN Regional, and Rush Media. He is currently the Mobile Production Engineer at Community Media Access Collaborative or CMAC. He heads up Live mobile productions as well as the internship program in collaboration with Fresno State.
Fabiola Ramirez (B.A., 2016)
Fabiola is a news reporter at CBS47/KSEE24 and fill-in anchor for Telemundo. She is a graduate of Fresno State's MCJ Department with an emphasis in both Broadcast Journalism and Multimedia with a minor in Spanish.
Chad Saechao (B.A., 2017)
Chad is a Director of Photography (DP) based in Los Angeles and is a graduate of Fresno State's MCJ Multimedia option. His work has been featured on No Film School, MTV, World Star Hip-Hop, Visalia Times-Delta, Roger Ebert, and more. He has been DP on multiple music videos and commercials.
Lisa Talley (B.A., 2012)
Lisa Talley is the Editor and Co-Founder of the Fresno Flyer magazine as well as an Instructor with the Community Media Access Collaborative (CMAC). A graduate of Fresno State's MCJ Department, Lisa has worked with Comcast Home Network, BLARE Media, and Stellar Lense Productions whose work was featured on Robert Rodriguez's El Rey Network in The People's Network Showcase Horror Edition Vol 2.
Jan Yanehiro (B.A., 1970)
Jan Yanehiro is a former Emmy Award-winning television host. She pioneered the magazine format on television as co-host of Evening Magazine, a nightly program in San Francisco from 1976-1990. She has been the Director of Multimedia Communications at the Academy of Art University in San Francisco since 2008. She continues to host charity events, work in video productions, and travels the world giving lectures and universities.
"Solid journalistic skills are what I learned best at Fresno State. Back in my day, it was called journalism… and we were taught to report with integrity, factual information and compassion. I valued my lessons then… and they hold their value today. I remember learning what made a good story; I also remember learning what I could do to move beyond a good story. I hope I have made all my professors proud."
Yanehiro received an honorary doctorate from the Academy of Art University in May 2018.