Media, Communications and Journalism
Kim Stephens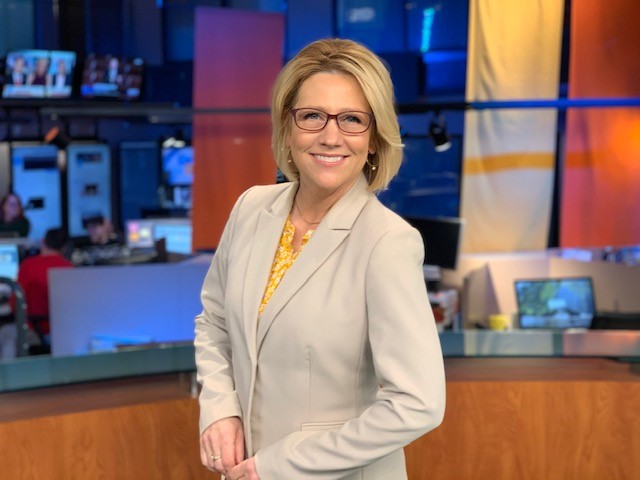 Lecturer
Education
M.A., Broadcast Management, University of Tennessee
B.A., Chico State
About Kim Stephens
Kim broadcasts live for 5 hours each day. Her years of live reporting in Bakersfield, Knoxville, and San Jose prepared her for this job that commonly calls for adlibbing breaking news all around the world. She and Kopi Sotiropulos started the Emmy nominated Great Day in October, 2003.
As soon as Kim gets off the anchor desk each afternoon, she heads on over to Fresno State where she teaches News Writing and Newscast Production and periodically she teaches an On Air Performance class as well.
She represents Fresno on the Board of Governors for the National Association of Television Arts and Sciences which is best known for its TV News Emmy Awards. She has one Emmy, three Emmy nominations, was inducted into the NATAS Silver Circle in 2014 for over 25 years in the TV news business, was awarded The Governors' Service Medallion in 2017 for her volunteer work through NATAS, and the Governors' Citation in 2018 for outstanding and unique accomplishments as a TV news journalist. Kim is also the live Red Carpet interviewer for the NATAS Emmy Awards in San Francisco.
Links
https://kmph.com/
https://www.facebook.com/KimKMPH
https://twitter.com/KimKMPH

Personal website
https://www.facebook.com/peacebykim
https://twitter.com/peacekim
https://instagram.com/peacebykim/