Media, Communications and Journalism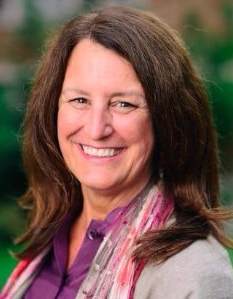 Nancy Van Leuven, Ph.D.
Assistant Professor
Twitter: @NancyVanLeuven
McKee Fisk 231
nancyvanleuven@mail.fresnostate.edu
Education
Ph.D., Communication, University of Washington
Teaching areas
Advertising campaigns, media stereotypes, public relations fundamentals, writing for public relations
Biography
Dr. Nancy Van Leuven is an award-winning instructor who also has worked in the areas of marketing, public relations and community development for clients like the Southern California Association of Governments, the International Red Cross and the American Lung Association.
Her most recent research explores issues in global communication and the environment, with a focus on women and indigenous populations within social justice and international development frameworks. She has published and presented research on health care for rural populations, how social media is embedded in public agencies and why global-change initiatives, such as the United Nations' Sustainable Development Goals, face obstacles with Western audiences.
Currently, Van Leuven serves as an elected board member for the International Environmental Communication Association.
Her personal interests include golden retrievers, edible gardens and "The Great British Baking Show."