Media, Communications and Journalism
The Tatarian Symposium
The Department of Media, Communications and Journalism has hosted 14 Roger Tatarian Symposiums since 2004. These events bring in top-notch national and international journalists to share with the campus and broader community about important media issues of the day.
Can nonprofit news outlets save local journalism?
This online virtual event was held Feb. 23. To view a recording of the event, click here. The passcode is +g4$%GT2.
Panel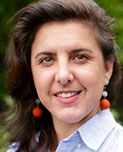 Madeleine Bair
Madeleine is an award-winning journalist and media developer. She is the founder of El Tímpano, a Spanish-language reporting lab designed in collaboration with Oakland's Latino and Mayan immigrants. Madeleine has taught radio production to teenagers, worked on a morning show at Chicago Public Radio, produced multimedia for Human Rights Watch and collaborated with media activists from around the world. Her stories have appeared in the Washington Post, the San Francisco Chronicle, Colorlines, MediaShift, and Orion, and have been broadcast on public radio programs, including PRI's The World and Independent Lens.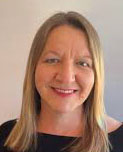 Sue Cross
Sue leads the Institute for Nonprofit News, a network of more than 350 independent, nonprofit news organizations in North America. She joined INN in 2015 to build its emerging news network and advance social enterprise models for investigative and other public service journalism. Sue is a former senior vice president for the Associated Press global news agency, where she created digital news services, expanded Spanish language and Latin American operations, introduced video to more than a thousand online news sites and managed a national news cooperative.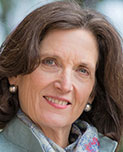 Leslie David
Leslie is BenitoLink's executive director. She is a Bay Area independent reporter/producer and has produced for radio, television, newspaper and magazines in both California and Wyoming. She was with KRON-TV News in San Francisco as camera-woman, editor and field producer, where she and Linda Yee won the Commonwealth Club Thomas Storke Award for their series on the AIDS epidemic and England's needle exchange program. Leslie started as a small market news reporter/photographer at KEYT-TV in Santa Barbara in the days of 16 mm film.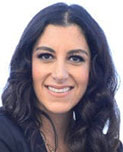 Ramona Giwargis
Ramona is the co-founder and CEO of San José Spotlight, the city's award-winning nonprofit newsroom dedicated to independent business and political reporting. Ramona has covered politics and government for more than a decade, working in San Jose, Merced, Salinas, Eureka and most recently Las Vegas. A San Jose native, Ramona is passionate about investigative and watchdog journalism that searches for truth exposes wrongdoing and sheds light on injustice. She is a graduate of San Jose State University and has won numerous journalism awards, including the McClatchy President's Award, a George F. Gruner Award and 1st Place awards from the CNPA. An Assyrian immigrant, Ramona cares deeply about telling the stories of minority, underserved and marginalized communities. She is also a board member of the Society of Professional Journalists' Northern California chapter.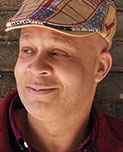 Ron Smith
Ron is editor of the Milwaukee Neighborhood News Service. He joined the news service after serving as the managing editor for news at USA TODAY. Before moving to the Washington, D.C., area in 2016, Ron was the deputy managing editor for daily news and production at the Milwaukee Journal Sentinel, where he oversaw the breaking news hub, production desks and was the key point person for print story selections and workflow. He also has worked as an editor at The Oregonian, the Los Angeles Times and Newsday. He is known for championing great journalism and the great journalists who produce great works.
Health Care Reporting in the Pandemic
Held virtually, reporters Felice J. Freyer of The Boston Globe, Meredith Cihn of The Baltimore Sun, Anna Barry-Jester of Kaiser Health News and Naseem Miller of Harvard University's Shorenstein Center discussed how the pandemic has affected health care journalism. All four agreed that the pandemic has shown how important health care coverage is to journalism. To watch a video of the symposium, click here. The password is RuawAS*5.
The Power of Online Journalism
During his introduction, Tatarian professor Tim Drachlis said online platforms are the future of journalism.

John Chase, director of investigations for the Better Government Association, said the internet has given his outlet a platform for storytelling that his organization never used to have.

Devin Katayama hosts a podcast entitled "The Bay." He said producing a podcast is very time-consuming. He hopes to eventually produce five podcasts a week.

Larry Phillips talked about solutions journalism that his outlet, the Richland Source, produces regularly. The Source has received national attention for these efforts.

Denise Zapata works for a single-topic outlet, EdSource.org. The site that only covers California education issues has won praise for its stories and its databases.
As the journalism world transitions to digital delivery of news, the challenges and opportunities for journalists have increased significantly. The 2020 Tatarian Symposium, held on Feb. 28, brought in four journalists whose careers are now solely in the digital world -- John Chase, the director of investigations for the Better Government Association; Devin Katayama, a KQED reporter and podcast host; Larry Phillips, the managing editor of the Richland (Ohio) Source; and Denise Zapata, the deputy editor of EdSource.org. All four said the internet was a gold mine of opportunity to interact with readers, get story ideas, better display stories visually and try alternative storytelling techniques.
Putting Fake News in the Rear View Mirror
College of Arts and Humanities Associate Dean Dr. Honora Chapman and Institute for Media and Pubic Trust director Jim Boren greet speakers, from left, Juliet Williams, Stephen Engelberg, Scott Wilson, Sewell Chan and Joe Kieta.

Fresno Bee editor Joe Kieta introduces Stephen Engelberg.

ProPublica editor-in-chief Stephen Engelberg says that the term fake news often is misused.

Washington Post senior national correspondent Scott Wilson said that journalists should not be giving their opinions on social media.

AP's Northern California news editor, Juliet Williams, felt that transparency is key to rebuilding trust.

Los Angeles Times deputy managing editor Sewell Chan pointed out that journalism organizations need to have an open dialogue with the communities they serve.

Tatarian chair Tim Drachlis, far right, planned the symposium and picked the speakers.
The 2019 Tatarian Symposium was held on Feb. 29. It featured keynote speaker Stephen Engelberg, the editor-in-chief of ProPublica, a Pulitzer Prize-winning website. During his speech, Engelberg said that the term "fake news" should be retired from popular usage and that the term "viral deception" should be used instead. He argued that journalists should be as transparent as possible to better build trust. After the keynote speech, panelists Sewell Chan of the Los Angeles Times, Juliet Williams of the Associated Press and Scott Wilson of the Washington Post analyzed various ways that journalists could increase trust. Among the topics discussed were transparency, news vs. opinion and the divisive nature of politics in the early 21st Century.
To view a video of the event, click here.
To see the Fresno Bee's story on the symposium, click here.
To read the Collegian's story on the symposium, click here.
About Roger Tatarian
Roger Tatarian served as a reporter and editor for the United Press International (UPI) for 34 years. He covered many major stories around the globe, served as bureau chief in London and Rome, and was Washington, D.C, news editor. In 1967, he became UPI editor-in-chief. He retired from UPI in 1972 and joined the journalism faculty at Fresno State, where he taught for 15 years.
Other Past Symposia
2015. Days before the 40th anniversary of the fall of Saigon, Pulitzer Prize-winning war correspondent Peter Arnett spoke about coverage of the Vietnam War and the role of American news media.
2014. A series of speakers, including Robert Hackett of Simon Fraser University, Tom Yulsman of the University of Colorado and Mark Grossi of The Fresno Bee, discussed journalism and climate change.
2013. New York Times' Fernanda Santos, Phoenix bureau chief, examined the power of young immigrants in the nation's politics – in particular Latino voters. A panel discussion on immigration issues followed Santos' speech.
2011. Pulitzer Prize-winning reporter Matt Richtel of the New York Times discussed how high-tech gadgets can alter the human brain.
2010. Nancy Youssef, McClatchy correspondent for the Pentagon, and Gareth Porter, investigative journalist and historian, spoke about how to report on armed conflicts.
2007. Then-Sacramento Bee columnist Dan Walters headlined an examination of politics in a digital age.
2006. Joseph Wilson, a former ambassador to Iraq and the husband of Valerie Plame, whose CIA agent status was revealed in the press after what the couple alleges was a leak from the Bush administration, spoke about war, politics and the CIA.
2005. McClatchy Newspapers CEO Gary Pruitt, San Jose Mercury News executive editor Susan Goldberg, Visalia Times-Delta editor Jim Houck and others discussed the future of news.
September 2004. Longtime UPI White House reporter Helen Thomas spoke about covering campaigns.
March 2004. New York Times war correspondent Chris Hedges and freelance writer Seymour Hersh examined how well the media covered the Iraq conflict since the fall of Baghdad in 2003.