Department of Modern and Classical Languages and Literatures
French Program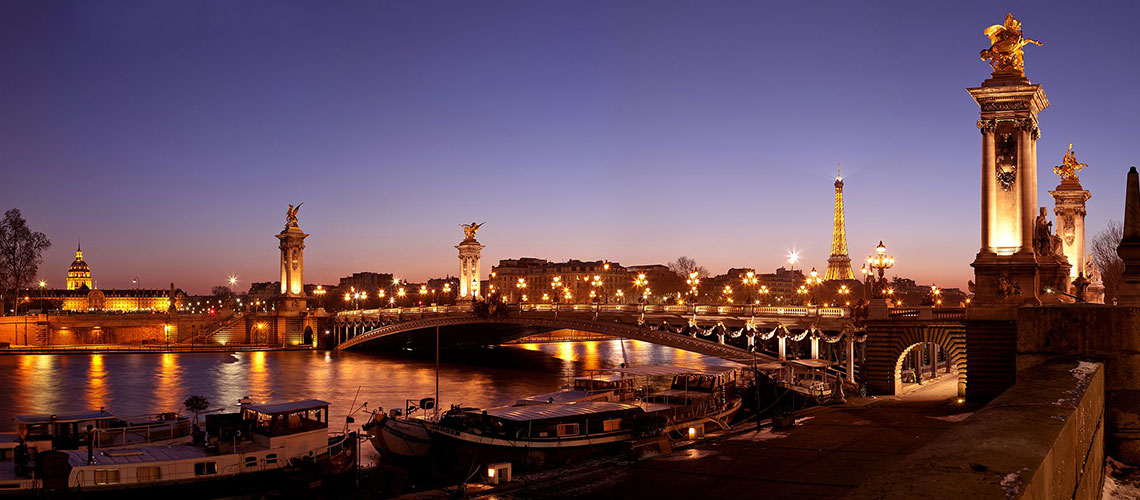 Image: The Alexandre III bridge, in Paris. On the left, Les Invalides is visible. Credit: Dimitri Destugues, CC BY-SA 3.0, via Wikimedia Commons
~ By Nancy Barragan, student writer for the College of Arts and Humanities

Though he will return to the United States to participate in Fresno State's 107th Commencement ceremony on May 19, Leslie Hille has been studying abroad for the past year and a half through the CSU International Program at the Université Paris Nanterre in France.
Hille, a double major in French and political science with a GPA of 3.61, was the undergraduate student of distinction for the Department of Modern and Classical Languages and Literatures. The 16 graduate and undergraduate students of distinction from the College of Arts and Humanities were honored at Arts in Motion on April 7.
Université Paris Nanterre is considered to be one of the most prestigious French universities, specifically in the areas of law, humanities, political science, social and natural sciences and economics, according to...