Ethical Leadership Award and Celebration
A combined project of the Fresno State Ethics Center and the Lyles Center for Innovation and Entrepreneurship
Goal: To inspire a passion for stewardship and ethical leadership in Fresno State students
Criteria
The awardee should have substantial accomplishments of excellence in ethical leadership, stewardship, entrepreneurial innovation, and community engagement. But the awardee need not be at the end of his/her career.
The awardee should have some tangible connection with Fresno, Fresno State, and the Central Valley, and the experience of diverse students at Fresno State. But the awardee need not be a Fresno State Alum or a resident of the Central Valley.
The awardee should have a demonstrated ability to communicate a vision of ethics, leadership, and stewardship and be able to inspire our diverse students in concrete ways.
Past Honorees:
2017: Richard Johanson, Chairman emeritus of the Fresno Business Council and Founder of Johanson Transportation
2018: Jim Boren, former editor of the Fresno Bee and journalism professor at Fresno State
2019: Luis Santana, Founding Director of Reading and Beyond, a non-profit dedicated to serving children and families
2020: Nikiko Masumoto, Farmer, Artist, and Cultural Organizer
2021: Ashley Swearengin, CEO of Central Valley Community Foundation
2022: Dr. Paul Binion, Pastor of the Westside Church of God
/ethicscenter/images/Paul%20Binion%20Ethical%20Leadership%202022.jpg
Celebration of Ethical Leadership is presented by the Ethics Center in partnership with Lyles Center for Innovation and Entrepreneurship, and Better Business Bureau® Serving Central California & Inland Empire Counties.
For more information, contact Dr. Fiala at afiala@csufresno.edu or visit celebrationofethics.com.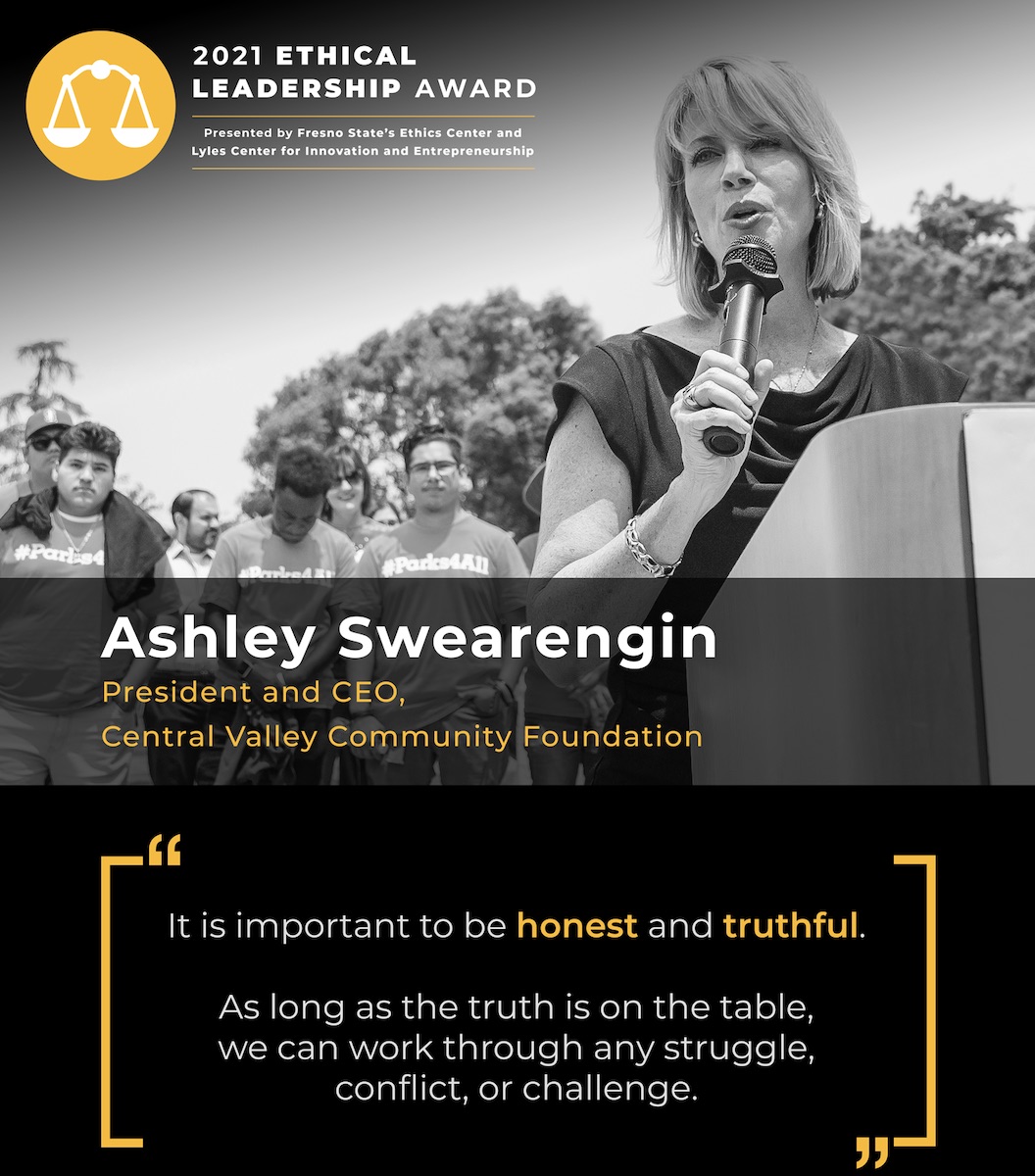 Ethical Leadership 2020 Award Recipient | Nikiko Masumoto, Farmer, Artist, Cultural Organizer, Masumoto Family Farm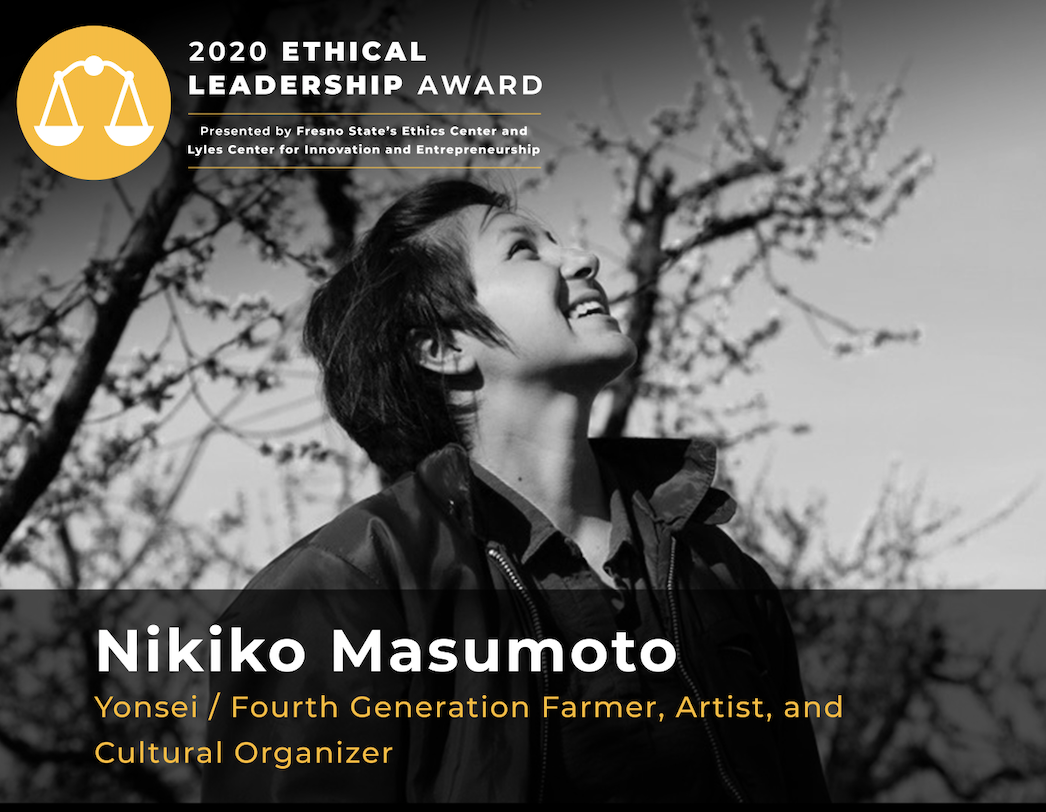 Ethical Leadership 2019 Award Recipient | Luis Santana, Executive Director of Reading and Beyond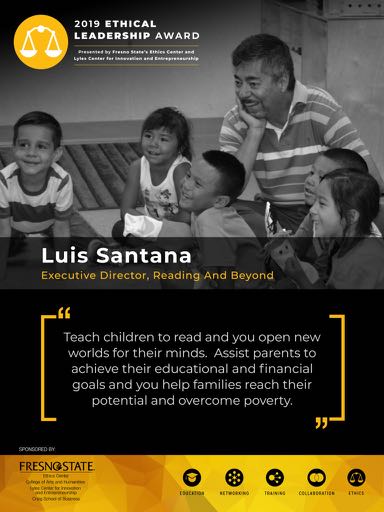 Ethical Leadership 2018 Award Recipient | Jim Boren, Journalist and Former Editor, The Fresno Bee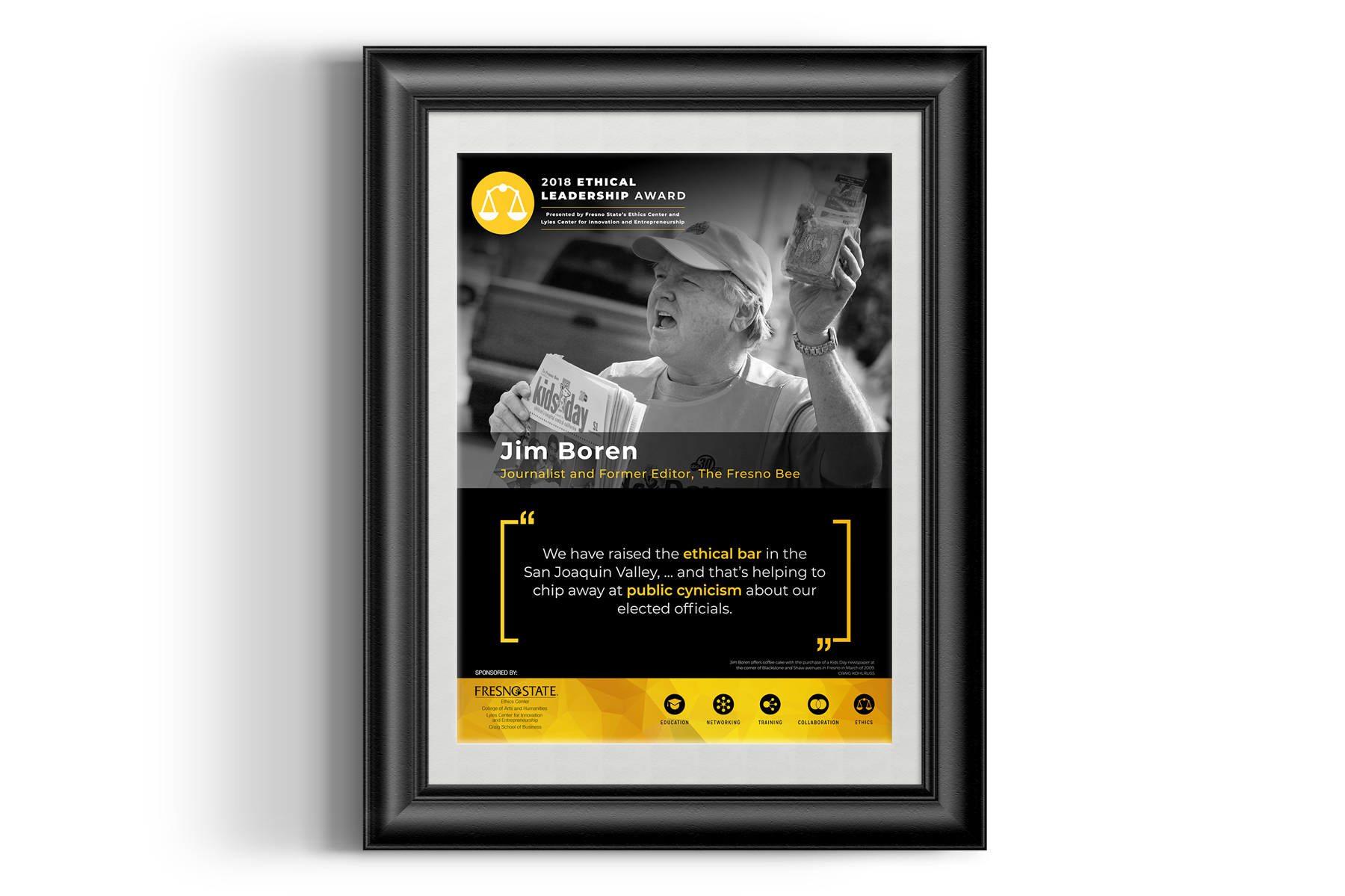 Ethical Leadership 2017 Award Recipient | Richard Johnson, Founder of Johnson Transportation Service, LLC.