Media, Communications and Journalism
Alumni Spotlight
The MCJ department is happy to share the stories of our wonderful alumni. If you are an alumnus(a) and would like to share your story and/or recent accomplishments, please email your story to: bhays@csufresno.edu
Advertising
Katie Campbell, a double emphasis in advertising and public relations, graduated in May 2015. Campbell was a member and officer in the Public Relations Student Society of America (PRSSA) and TALK: Strategic Promotion Solutions, the student- run PR firm at Fresno State.
She had many internships that gave her experience in writing news releases, editing, creating social media content, managing social media marketing campaigns and measuring social media analytics. The most recent internship that Campbell had was for the Central California Women's Conference (CCWC). Campbell has also had experience as an advertising sales representative for Fresno State's newspaper The Collegian.
She is now the communications specialist for Fresno County Board of Supervisor Henry Perea. Campbell writes press releases for Board of Supervisors meetings, talking points for media interviews, and speeches and bios for events. She also creates content to post on Facebook and Twitter accounts, researches events for the Supervisor to speak at and attends meetings and events on his behalf.
Right now, she is most excited about working on drafting an editorial piece for The Fresno Bee about ways to mitigate homelessness in Fresno County on behalf of the Supervisor.
What Campbell loved most about studying mass communication and journalism is that she was able to get creative through writing and go the extra mile. At first she was a biology major. After taking MCJ 1 as a general education class, she was able to learn about the job opportunities, which included writing, and she knew that she was meant to be an MCJ major. Her greatest takeaways from being in MCJ include traveling to Washington, D.C. with PRSSA and talking with the Senior Vice President of Global Communications at Donna Karan International, Aliza Licht.
Campbell's best piece of advice for MCJ students is to perfect the art of emailing in a professional manner by studying the way Betsy, Jan and your internship supervisors write emails and emulate that. As a professional, people should not be able to tell that you're a recent grad. It works to your advantage if people view you as an experienced professional from your emails, since they're more likely to respond to your requests in a timely manner.
Maggie Caples did not always see herself being a communications major – in fact, she changed her major three times before finally finding her niche in the mass communication and journalism department. She remembers being in Dr. Asahina's advertising class, which she thoroughly enjoyed, and decided to stick with it. This is where her story begins.
A Clovis, Calif. native, Caples did not always plan on attending Fresno State. She dreamed of attending Portland State, but after some consideration, she decided to stay local and attend Fresno City College and then transfer to Fresno State.
After graduating from Fresno State in 2003, Caples accepted a job with Clear Channel Radio as a sales representative. She then worked for Westlands Water District in public affairs and then took a job with Thielen Partners (now Catalyst Marketing) doing media buying.
In 2006, she decided to move to Baltimore where she worked for two different agencies, then continued on to work in corporate communications for T. Rowe Price and Kelly & Associates Insurance Group for five and a half years.
Caples continued to follow her dreams and decided she wanted to complete her education and go back to school to get her master's degree. She obtained her master's degree in contemporary communications in 2013 from Notre Dame of Maryland University. While going to school full time, she accepted a position as a project manager for The International Vaccine Access Center at John Hopkins School of Public Health.
After completing school, Caples moved back to Fresno and accepted her current position as the lead client intake coordinatorwith Community Food Bank.
With Community Food Bank, Caples launched and co-createda softwaresystem forclient intake. She workswith around 200 agencies in fivedifferent counties training them on the softwareshe created.
Once finding her niche in advertising, Caples fell in love withthe MCJ department. She loved the classes she took and how passionate she felt and still does feel about communication. Being in communications is what made her want to go back to graduate school, and she enjoys the communications field because she feels like she makes an impact through what she does.
Caples feels the most beneficial skills she learned while in MCJ were taking public relations classes and learning how to write, and taking media buying courses that taught her how to manage math in a business setting.
Without a doubt, Caples' favorite MCJ teacher was Dr. Asahina.
"She had a charisma that was easy to pay attention to and an excitement that a lot of teachers do not have," Caples said. "She makes youget excited for the project you are working on."
Her favoriteclass was Dr. Asahina's campaigns class and her most beneficial class was media buying.
Caples felt prepared after leaving Fresno State, but admitted that real life is different from being a full-time student with a part-time job.
"The first three weeks of workingfull time is exhausting," she said.
Caples has had a life full of experiences thus far, but her career is just beginning. In fiveto 10 years she sees herself teaching communications classes at a junior college.
When asked what advice she has for future MCJ students and graduating seniors, she said, "Find something you are passionate about and do it. I didn't do that at first so I bounced around a lot, but after finishing graduate school I have found that passion and I am excited to see where my next adventure takes me."

McCormick graduated from Bullard High School in 1989 and California State University, Fresno with a bachelor's in journalism/advertising and a minor in business/marketing in 1994. He made a large investment to start his company in 2008 when businesses were struggling for new, more effective marketing ideas, and it has resulted in great success for him as well as local businesses. Today he has over 175 clients and delivers over 250,000 texts a year for clients all over California. McCormick Mobile Media is still the only company in Fresno to offer a complete suite of mobile products for small businesses.
Lauren Ruh graduated from Fresno State in 2013 with a degree in mass communication and journalism (MCJ) with an emphasis in public relations and advertising. Upon graduation she found a full-time position with a local full-service advertising agency, Jeffrey Scott Agency. There she is currently a public relations and account coordinator.
Pursuing college, Ruh loved how helpful and collaborative the MCJ department was. She said keeping up with this ever-changing industry is easy because everyone in the department is driven and willing to learn the latest topics and trends. She also really liked how the entire department had a great relationship with one another; it made for a fun and infectious learning environment.
Ruh originally chose public relations after being inspired by a family friend who opened her own PR firm; but grew to realize her social skills and strengths could help grow this passion into a fulfilling career.
What happens when you put together a simple science project of recording how many commercials are shown during a television show and a passion for advertising and writing? You get Mia Villarreal, a Fresno State alumna.
Villarreal's passion for advertising and writing came from a simple sixth grade science project. It was the idea of who worked and created all of the commercials that made her pursue a career in advertising.
In spring 2015, Villarreal graduated with her bachelor's degree in mass communication and journalism with an emphasis in advertising. Today, she works at one of the top three advertising agencies in Fresno – JP Marketing.
Just like many college students, Villarreal worked hard to be where she is today. She received scholarships for her outstanding writing skills. Although, what made her stand out was her drive to be one step ahead, embracing and implementing every skill and knowledge she gained from classes, being involved, and having internships.
She took newspaper writing classes along with advertising classes. She sold newspaper ads for the Fresno State student newspaper The Collegian, worked with her class on national campaigns for Pizza Hut, and created a perfume line for an advertising class. But, it doesn't stop there.
Villarreal's recognition as a student and writer led her to receive a Top Dog Alumni Award at Fresno State. She was involved in various organizations and clubs, such as being a committee member for Partner Development in Vintage Days, which enhanced her skills and knowledge in advertising. She participated in clubs that not only was beneficial for herself but in her career, as well.
"You can never gain enough experience," she said. "The more experience you have, the more knowledge you will gain for yourself and your career."
Moreover, Villarreal always envisioned herself to be working at an advertising agency, so when the opportunity came to be an intern at JP Marketing, she took it. She received the internship and it led her to where she is now, serving as the assistant media buyer for JP Marketing.
Her position consists of generating an average of five traditional and non- traditional media buys per week using Strata software. She also manages clients' budgets ranging from $3,000 to $80,000 and researches and implements digital media trends.
What's remarkable about Villarreal's passion for advertising and self- improvement is that she never stops; she continues to strive forward.
"Taking the initiative steps to move forward is what it takes to achieve your
goals," she said. This led her to create her own website, miavillarreal.com.
Her website consists of her accomplishments, resume, and who she is.
You get to see her as a writer and the girl next door.
When she first started her blog, she wrote about her experience as a college student, the people she saw, and what she saw in others. She always included something inspirational. When not in school or at work, Villarreal wrote about her travels and adventures from attending baseball games to hiking and discovering new restaurants with friends.
As a blogger, she currently tries to blog every week but admits to only really blogging about twice a month. She revealed that having purpose and meaning made it easier to write and to create ideas. A challenge she faces is trying to differentiate herself from similar bloggers. Moreover, she includes writing about advertising and marketing, as well.
At the age of 22, Villarreal has already accomplished much and is just starting. She would like to expand her expertise by working on larger accounts in the future. Until then, you can find her hiking in Yosemite or playing with her adorable blinded pug.
Broadcast Journalism
Thirty-two years ago Stefani Booroojian began working at KSEE-Channel 24 in Fresno and has loved it ever since.
Since graduating in 1981, Fresno State has provided a multitude of opportunities for Booroojian, many of which have changed her life drastically. Thanks to one of her instructors at Fresno State, she was notified of positions available at Channel 24.
"Had I not received that call, I may never have applied fora job here," said Booroojian. "I appreciated that kind of support and concernabout students. I know the program has changed a lot and they're doing a lot of wonderful things."
"I think the best part about the job is that it changes every single day," said Booroojian. "It's not like I'm doing the same work every day. The subject matter changes all the time and that makes it interesting. We get to do shows, which is fun, but I really enjoy the story-telling part of it. Telling stories, interviewing people, and then telling their stories; it never really gets boring."
Being from and having roots in the valley has been a great benefit for Booroojian.
"I think the audience really appreciates the fact that they can watch local people that stayed here," she said. "I do feel a great connection with this area because I grew up here, so it has been very positive for me."
Prior to officially switchingher major to broadcast journalism, Booroojian was unsure of what she really wanted to do. It wasn't until Candace Egan (a high school friend and now Fresno State professor), gave her a little push that she figured out what she wanted to do.
"Candace is the one who kind of directed me into that department," Booroojian said. "I took news writing classes, and some journalism classes as well, and it seemed to fit better forme than what I was doing. That's how I got into the program and thank goodness I did because it's workedout into a really great career."
Although Booroojian initially had not planned to become a broadcast journalist, she could not imagine it any other way.
"Youhave to do what makes youhappy and this career has made me happy," she said. "I don't know if the other careers may not have. You really have to follow yourdream to make it happen."
Booroojian credits her Fresno State education with providing her the foundation fora successful career as a broadcast journalist at KSEE 24.
"I actually met my husband through my job," she said. "So my whole life, the path of my life really, changed because I became a broadcasting major. When I think about it, it really impacted everything. So I owe a lot to my school time at Fresno State."
Marilyn Cowley graduated from California State University, Fresno in December 2014 with a degree in mass communication and journalism with an emphasis in broadcast journalism, a minor in nutrition, and a special event planning certificate. Cowley, a woman with a versatile skill set and a passion for people and nutrition, recently landed a position that combines all of her passions into one. It's changed her life forever.
Cowley came to Fresno State as a transfer student from the Bay Area where she had attended College of San Mateo. She took courses that established her foundation of knowledge in video production and journalism. She wanted to find a college that had a similar type of program, so she tried Fresno State and absolutely fell in love.
She acquired a vast amount of knowledge in the field before transferring, so she felt prepared. As she began taking courses at Fresno State she grew to love the instructors in the MCJ department.
"I love that I can use my creativity," Cowley said. "MCJ is all about being creative, and taking something and making it your own."
She completed five internships during college, including an internship at Alliance Advertising, a full-service advertising and public relations firm in Fresno. After only a month she was hired as a full-time employee and began working in the field of public relations and marketing.
Cowley is now an assistant account executive at Alliance Advertisting and the director of public relations at Culinary Competitions International, a company branched off of Alliance Advertising that serves commodity boards and private branded agriculture products such as California Fig, California Table Grape Commission and Andy Boy Produce.
At Culinary Competitions, Cowley is able to combine her broadcast journalism, event planning and PR skills with the nutrition component of the company. She also gets to do what she loves most - talking to people and showing her personality through her work.
"How did I get such a perfect job literally right out of college?" Cowley said. "It's amazing! I'm extremely blessed."
Cowley is currently working on planning a chef seminar in Williams Sonoma for a client in San Francisco. The seminar will educate chefs about the uses of broccoli rabe by allowing them to create their own dishes with it. She is also working with a client in Columbia providing full marketing and PR, websites, handouts, commercials, creative concepts, and planning a culinary competition featuring celebrity chef Fabio Viviani.
"Who knows, maybe I'll be the host with Fabio one day?" Cowley said.
Cowley said one way MCJ students can make the most out of their time in college is by completing at least three internships. What made her stand out the most to her boss at Alliance Advertising and Culinary Competitions was her experience she acquired in her internships. She said even if the internship is unpaid, it will be totally worth it in the end.
"I wanted to be able to speak to people, I wanted to be able to write, and I wanted to be able to make things," said Cassidy Smith of her mass communication and journalism (MCJ) education. "Every step I took was toward being a communicator." Fresno State is where Smith formed her MCJ story, and she credits the opportunities she had here as equipping her with a full suite of abilities to be attractive to employers and competent in the workplace.
Her MCJ story began with the goal of becoming an on-camera broadcast journalist, and evolved into being an expert storyteller of all types. As a Bulldog, Smith worked as a cops and crime reporter for The Fresno Bee, started the "Picture the Change" photo campaign as a Richter Center Student Leader, interned in Washington, D.C. as a Maddy Institute Scholar, and won the George F. Gruner Award for Meritorious Public Service in Journalism for her special project reporting on the housing boom and bust of a Sanger subdivision, among other accomplishments and experiences.
After graduating from Fresno State in 2011 with a bachelor's degree in MCJ (emphasis in broadcast journalism) and minors in Spanish and media arts, Smith attended Georgetown University where she earned her master of arts degree in communication, culture, and technology (CCT).
Immediately after finishing the CCT program at Georgetown, Smith interviewed for several positions, including one at Orbitz Worldwide in Chicago. Thanks to her communication expertise, diverse experiences at Fresno State and increased knowledge from her master's degree, Smith was hired as the corporate communications specialist for Orbitz Worldwide, overseeing the internal communication for the company's 1,600 employees worldwide as well as external communication for the company's smaller CheapTickets brand.
One major part of her job is to produce the company's weekly employee newsletter, which she treats like her own newspaper. She also plans fun monthly events for Orbitz employees, where she draws experience from planning Smittcamp Formal every year as a student in the Smittcamp Family Honors College.
Smith's favorite part of her job is that she gets to move around and talk to people every day. She's excited that she can walk around in the three-story Orbitz Chicago location which holds 900 employees, and know people down every hallway. "I always have my finger on the pulse to know what's going on," she said. Smith's attention to detail and accuracy in her work— what she calls "the Dr. Gary Rice eye," as most Fresno State MCJers will understand— is invaluable in her position at Orbitz.
Angelo Stalis Wins NATAS's Silver Circle Award
Angelo Stalis, who retired from KFSN (Channel 30.1) in 2013 after more than 40 years on the air, received the "National Academy of Television Arts & Science's Silver Circle Award."
The award honors individuals who have been in broadcasting for 25 years or more and have made contributions to Northern California TV for a major part of their careers. He will be one of six inductees into the "Circle."
The 1964 Fresno High School graduate had a part-time job at KFIG (AM 1430) while he was in college. Angelo graduated from Fresno State in 1970 with a degree in Radio and Television Broadcasting. As soon as he graduated from Fresno State, Stalis was hired by the local ABC station, where he initially worked as an announcer/director. In 1977 he took over the weather duties.
At first, Fresno State mass communication and journalism alumnus Stephen Trembley came to Fresno State not knowing exactly what field he wanted to pursue. All he knew was that he was interested in media, sports, business and political science. Needless to say there were a lot of different fields he could have went into, but MCJ was the lucky draw. Trembley's MCJ story started with taking the class MCJ 1, enjoying it and then taking MCJ 10 with Dr. Gary Rice. Trembley loved the challenge of the class and that is when the journey began.
"With the change in nature of communications and public relations, you have to be flexible and you need to quickly pick up tasks," he said. "Being able to always have a new challenge was something that I was excited about."
After getting into a few classes and becoming an MCJ major, Trembley had the opportunity to work on his broadcast journalism performance with Prof. Jim Wilson. With that, broadcast journalism became his emphasis. Trembley finished his broadcast classes earlier than most students had the opportunity to, because he wanted to take public relations classes with professors Betsy Hays and Jan Edwards.
In some way, shape or form, somebody has a story to tell. Trembley loves MCJ because it is an opportunity to tell that someone's stories through broadcast, print, magazines and other multi- media platforms.
"Mass communication is a way to shine a light on so many great people and great projects," Trembley said. "There are so many different ways to interact and that impacts people and gives us an opportunity to share those stories."
To be successful in MCJ, Trembley's number one tip is to always have a positive attitude with everything you do.
"Always have that mindset of wanting to learn and get as many experiences as possible," he said.
Trembley's advice is to remember that with anything you do, whether it is being in an internship, going to class or being with your friends, you should keep and maintain a positive and receptive attitude, and you will relate to all kinds of people. Having that good attitude gives you the opportunity to have a really successful and beneficial internship/job.
After graduating in 2008, Trembley began working for the Fresno State Athletics Department, which is another challenge, but very gratifying to him. With communications, every day is different and most of the time you will never have the same day in a row. That is what Trembley enjoys the most.
"There are some things that repeat, but each day you come into the office and no matter what there is always something new,"he said.
Trembley is excited about the way MCJ is changing and emerging, and loves how there has been a focus on having that two-way communication with the fans. The communication can either be through social media or broadcast communications. Trembley has the chance through athletics communications to connect right to the fans through media, which nowadays is the most effective way.
Multimedia
Mass communication and journalism alumnus Nigel Burton is one of the many former Fresno State students embarking on a path of success in what is commonly deemed as "the real world." Almost one full year since his graduation with a multimedia option, Burton continues to work on his clothing line "JustBeDope" – a series of fashionable hats and garments.
According to Burton, the company's mission statement is about unity and self- promotion.
"JustBeDope is a movement that strives on spreading love, peace, style and positivity," Burton said. "JustBeDope brings people creative, dope styles to help them express themselves and embrace being who they are."
While promoting his clothing line Burton has traveled the country participating in vendor events in different cities such as San Francisco, San Diego, Los Angeles, Las Vegas, Phoenix, and Austin for SXSW. JustBeDope has also been featured in The Collegian twice and as a feature story in The Fresno Bee. In addition, Burton created and hosted three fashion shows – two on the Fresno State campus, and another in his community. He has also coordinated three food drives and one clothing drive in the city of Fresno.
Burton credits the mass communication and journalism department with assisting him in his endeavors.
"My degree in MCJ helped me out tremendously. I run my business completely on my own, so I control advertising and marketing of my business. I wouldn't have known how to market my business if I wasn't an MCJ major," Burton said.
"Specifically MCJ taught me how to reach an audience as well as how to create your audience. MCJ also helped me with my people skills and communication skills and being able to put projects together. It's a major that allows you to experience and move in a creative space, so it definitely help shaped me into running this brand on my own. I'm thankful I was a MCJ major," Burton said.
As a part of his MCJ story, Burton recognized as a youth the value of art and the sense of togetherness it can instill within a community in the form of a mural or even at a rally.
"I chose this major because coming out of high school, I was always interested in art whether it was intentional or on accident. Early on I realized I had an appreciation for the media which is a form of art. A lot of figures I look up to are media-based in the form of music, art, athletes, etc. My goal was to help positively influence other kids that also have the same passion and relatable experience that I had growing up and I feel like I'm working toward fully accomplishing that. I'm still a work in progress," Burton said.
Eventually Burton envisions his clothing line as a recognizable brand akin to those of Nike or Levi's.
"In the future I plan to continue hosting events as well as expanding to include more clothing apparel and spread love and positivity to as many people possible," he said. "Eventually I would like to have JustBeDope in the stores in the mall, and have JustBeDope be a household name known for dope clothing and positive, fun, unique events. Stay tuned."
Print Journalism

A native of Fresno, Desa Belyea has spent most of her career in the newspaper business beginning with her first job at age 16 as a reporter for the Sanger Herald during summer vacation.
After graduating from California State University, Fresno, she moved to San Francisco to do public relations for CARE (Cooperative for American Remittances to Everywhere). She returned to Fresno to assume responsibility for the Women's Section of The Fresno Bee and was instrumental in realigning The Bee's resources to better serve the diverse population and changing demographics of the region. She was the first woman to hold the position of assistant managing editor at The Bee and was responsible for the newsroom's strategic planning.
In 1995, Desa and her husband, the late George Belyea, established the George and Desa Belyea Charitable Trust to be administrated through the Fresno Regional Foundation, "because Fresno had been good to us and we wanted to do something good for Fresno." Now retired, Desa divides her time between Fresno and San Francisco.
From the moment Tracy Correa won a sixth-grade essay contest at Winchell Elementary School, she knew that she wanted to pursue a career in writing. Fast forward 10 years, and Correa began living her dream.
After graduating from the mass communication and journalism department at Fresno State in 1989, Correa worked at several newspapers in central and southern California before accepting a position at The Fresno Bee, where she worked for more than 15 years.
During her time at Fresno State, Correa was involved in many writing opportunities, including being the news editor at The Daily Collegian, which at the time was completely student-run. She wrote for Insight, which was a weekly newspaper that was run by the MCJ department, and she also wrote part-time for The Fresno Bee.
Correa said that the main reason she loved the MCJ program at Fresno State is because she enjoyed being able to write and express herself. She loved the fact that The Daily Collegian was student-run back then because it meant that students had complete authority over what they published.
Correa's favorite professor at Fresno State was Jim Tucker, who was the former MCJ department chair and always called Correa a "prolific writer" because she was always involved in some sort of writing project.
Correa's favorite type of stories to write are investigative ones. During Correa's time at The Fresno Bee, she obtained a national award for an investigative piece about gastric bypass surgeries in Fresno. This is one of the stories she's most proud of.
Correa, who had breast cancer, also places a story that chronicled her treatment with the cancer on that list.
When it comes to giving advice to future journalists, Correa believes that it's important to double- check all of the facts of a story so that one doesn't publish false information. Correa also stated it's important for future journalists to know that no newspaper is too small.
"You have to start somewhere, and any job you get is going to be experience for the next job opportunity you come across," Correa said.
Correa also stated that although there is a lot of competition now that the newspaper industry is smaller, companies are more willing to hire younger, Internet-savvy people who are good writers and communicators.
"Good writing skills and good communication skills are key to any job," she said.
Correa stopped working at The Fresno Bee in 2011 after the economy took a tumble and changed many aspects of the newspaper industry. The poor economy led to a decrease in advertising revenue, which led to a lot of downsizing and general changes to the business she had worked in for so many years.
"It wasn't the newspaper industry I once loved," Correa said. "So I didn't think I wanted to stick around."
When PG&E decided to add a news website within its corporate communications department, Correa applied and was one of the first people to be hired. Correa still works for the department, and now does PR-related writing, video production and edits the company's employee newsletter. Correa said she is happy that working in the newspaper industry gave her a great career foundation.
Alumna Kirstie Hettinga earns her Ph.D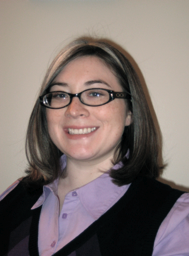 Kirstie Hettinga is one of our outstanding graduates who not only received her B.A. from our department, but she also completed her M.A. in the MCJ's graduate program. After graduating with honors from Fresno State, Kirstie was accepted into the Ph.D. program at The Pennsylvania State University where she earned her doctorate in mass communication. Dr. Hettinga is now member of the faculty at California Lutheran University. We are proud of Kirstie's accomplishments.
Eddie Hughes was born and raised in Fresno and grew up loving Fresno State. His family regularly bought season tickets to Fresno State sports and as a kid he dreamed of attending Fresno State and playing for the baseball or football team.
He started his college journey in 2000 and his love for writing and sports drove his passion to major in print journalism and cover sports. His second semester at Fresno State he started working for The Collegian on campus and it didn't take much longer for him to become more involved with the MCJ department. The competitive atmosphere and student autonomy allowed him to become a successful journalist, and he became editor-in-chief for The Collegian in 2004.Hughes also regularly wrote for The Fresno Bee for three years during college and was hired by The Clovis Independent after graduating in 2005.
Hughes fondly remembers several courses and professors from his time in college who influenced his career. He recalls the rigorous coursework and strict guidelines for MCJ 104 taught by Prof. James Tucker because it always kept him on his toes, but also made him recognize his talents in writing.
Another professor who influenced his current outlook in his career is Prof. Betsy Hays and the public relations courses she taught. He said her upbeat, positive energy was contagious and she had the ability to make students feel good about themselves.
During Hughes' junior year he took some public relations courses and found out it was an industry that had more opportunities in the Valley. The strategies of
public relations were fascinating to him and he kept PR in the back of his mind as an alternative career.
About a year after graduation, Hughes explored the PR industry and after holding communications positions at Community Medical Centers and Pelco by Schneider Electric, he was given the opportunity to work for University Communications at Fresno State. He said it's a dream job being that he grew up loving the university and, on his own time, has always promoted Fresno State as a hobby. He was always first to defend his school over negative comments and often tried finding ways to change or improve on negative perceptions about the school.
Hughes has now been working for two and a half years at Fresno State as senior editor/writer, leading Fresno State Magazine and handling press releases, media relations and other projects. He finds himself loving what he does every day because it's the perfect combination of print journalism and public relations, and he's doing it while advocating for his favorite university.
As a proud MCJ alumnus, Hughes stresses the importance of meeting people, getting involved and supporting campus activities and taking a variety of classes. His favorite thing about the MCJ department was the way it fostered a culture of students with diverse interests in communication and media industries. The courses, professors and his time at The Collegian are the reasons for his love for the MCJ department and Fresno State.
Sabrina Lochner, a 1993 Fresno State graduate, was introduced to sports journalism at a young age. She always loved the game of football and as a kid started scorekeeping at Little League games. At age 16, she interned for KNTV. She graduated from high school at 17 and took her lower division general education at a community college.
Lochner intended to pursue her education at San Diego State, but fell in love with Fresno State after her first visit. The Bulldog spirit persuaded her to continue her studies here. She graduated with a degree in telecommunication with an emphasis in news and public affairs.
"I chose this major because I love it!" Lochner explained. "I didn't do this because it was going to be a career that was going to pay me a lot of money because it didn't. I just loved what I did."
Lochner went the extra mile to grow in the media industry. She made sure to network with other clubs and programs such as RTDNA and APTRA. She had been warned that it's not necessarily what you know, but who you know that will get you your first job.
After graduating with her bachelor's degree, Lochner landed her first big broadcasting job with KFOX 95.7 as the overnight DJ on the weekends. She also worked for KMPH news radio as a sports writer, editor and producer. After nine months of experience, she decided to move back to northern California.
Lochner worked in television news for 15 years in the Bay Area. Her positions ranged from writing, reporting, producing, editing and public relations for news stations. She spent most of her years at the assignment desk for KNTV news.
"I loved that I never had the same day twice," Lochner said. "There's always something new; there's always something going on. I liked the aspect of getting to know different things."
At the tail end of her television news career, Lochner was given the opportunity to produce a technology talk show called "Press Here" on KNTV. This was her first opportunity to produce television news. It was a position she enjoyed and allowed her to be more flexible with her time.
Although her producer position allowed her to be more flexible with her time, Lochner decided she needed to retire from the 24/7 news environment. She wanted to make more time for her blossoming daughter and family. She is now the social media marketing coordinator for Richmar Associates. She spends more time with her family and volunteers in her community.
"I do miss working in the newsroom," Lochner admitted. "Every time there's breaking news I get that extra little rush and feel my hands tingle and I'm like yes! I wish I was in the newsroom."
Lochner encourages students to explore while they are young and find their passion. She advises students to try the things that they are curious about. If students do not like what they try, she encourages them to try something else.
"If it's not making you happy, move on!" Lochner said. "If you love it, the money will come, but your happiness is more important than your paycheck."
Josh Tehee has a degree in mass communications and journalism from California State University, Fresno and wrote for Fresno State's newspaper The Collegian.
Tehee is now an important part of Fresno's cultural landscape as a writer with The Fresno Bee, a Creative Fresno board member, coordinator of the Fresno Famous Web site, and founder of the Fresno Urban Sound Experience music festival.
As one of the key coordinators of www.fresnofamous.com, Tehee communicates his excitement and opinions on local life in the Central Valley to a vast audience of readers that may not be fans of traditional print and TV media outlets. He is engaged in the downtown redevelopment process and has been a vital part of the Creative Fresno team that has brought the FUSE festival to the area for 3 years in a row.
Public Relations
Born and raised in Fresno, Calif., Jillian Bertolucci has always been interested in other people's life stories. If you ask a friend or family member about her you will often hear that she is an amazing storyteller. She will tell stories of anything and everything, with a lot of emotion and detail to make the story as entertaining as possible for the listener. This passion for storytelling originally led Bertolucci to believe that she would become a journalist.
Going to school somewhere close to her family and friends was important to Bertolucci so she applied to many of the schools in California that weren't too far for comfort. After being accepted to California State University, Fresno, she knew that she would be going there along with many of her high school friends. Shortly after declaring her major as mass communication and journalism, Bertolucci realized that she was enjoying her public relations classes more as well as classes having to do with broadcasting. While taking her first broadcast class - MCJ 126 with Prof. Faith Sidlow – Bertolucci learned the ins and outs of broadcasting and even got to experience her first time in front of a live camera.
She quickly fell in love with broadcast journalism and even appeared in front of the camera following Fresno State athletics events. Bertolucci decided after taking Sidlow's class that she would double major in PR and broadcast journalism. A class that Bertolucci remembers being the most helpful in the PR field is Prof. Tamyra Pierce's graphic design class and still to this day she uses techniques learned from that class in graduate school classes. She remembers being in a certain undergraduate writing class with Dr. Gary Rice and he gave her a zero on her first paper. "I will always remember when he gave me that zero," she said. "It made me strive to be a better writer, to prove to him that I could be."
After graduating as a double MCJ emphasis in PR and broadcast journalism, Bertolucci was ecstatic to announce to her peers that she would be attending University of Southen California to pursue a master's degree in strategic public relations. Though it is still her first semester at USC, with her degree she plans on working with a company that does trans media storytelling and integrated campaigns. "No rush, have fun, enjoy it, and explore all options in undergrad, have the ability to explore," she said. "Fresno State's MCJ department allows you to explore and experience your options, doing everything helped me choose what I truly wanted to do and accomplish."
Professors like Betsy Hays and Jan Edwards showed Bertolucci constant support while she was interning for the Central California Women's Conference and she truly appreciates them. "Having caring and supportive professors made all the difference in my education," she said. She loved every bit of her experience at Fresno State as an MCJ student and says that she still is a proud Bulldog.
Sara Frauenheim is a Fresno State mass communication and journalism alumna who graduated with an emphasis in public relations.
She was a transfer from San Joaquin Delta College who originally did not have a major and was planning to study math, but changed her major to communication soon after starting classes.
"When I started college, my whole family was convinced I was going to be an accountant because I loved math," Frauenheim said. "I always excelled at math, and took advanced math classes all through middle and high school. That was my strongest subject and I loved analyzing comprehensive math strategies. As I started to take classes in college it became more difficult. I just had more of a hard time connecting to it. I was not passionate about it. I enjoyed math but it just was not something that I had a personal connection to."
She took a speech communication class her freshman year at San Joaquin Delta College, and her professor asked her to give an impromptu speech. "At the time I was dating a Marine who was stationed very far away preparing to deploy," she said. "It was a very emotional speech and at the end he said I have to go into communication. No matter what I do it has to be communication-oriented."
When she arrived at Fresno State, she had already begun studying communication and taking MCJ courses concurrently. The public relations option stood out to her in the sports aspect of media relations. Media relations really interested her so she quickly changed her major from communication to public relations.
Through Prof. Betsy Hays in the MCJ department, she got an internship at the Fresno Grizzlies where she learned a lot more about sports and public relations.
"I did an internship with them for two seasons," she said. "It was some of the best learning experiences that I have had. I wish I could have stayed in sports but the opportunities here in Fresno are few and far between."
Along with getting her degree in PR, she also received her certificate in special event planning. She got most of her special event planning experience with the Fresno State Alumni Association where she worked under Sarah Schmidt. She gives credit to Schmidt, director of development for the Kremen School of Education and Human Development, for helping her develop her due diligence, schedules, notes, binders and overall great organizational skills.
Even after graduating, she has managed to stay connected to Fresno State and gives back to the department that prepared her for her career. She serves on the Fresno State Alumni Association's MCJ Alumni & Friends Chapter Board.
Frauenheim said her favorite thing about the MCJ department is the professors.
"I stayed connected with them even after graduating," she said. "They are very passionate. They are motivating. They are always happy. Their energy is contagious but most of all they are great at giving advice. I've gone to them several times for professional and personal advice. Betsy Hays has seen me go from a 19-year-old kid in college to where I am now and I still have that connection with her."
There are students that have studied and graduated under different departments and have never looked back after graduation. Frauenheim says she prides herself in staying connected even after graduation and the opportunities to do so are unique to the MCJ department because not all departments have that.
Amanda J. Fine graduated from Fresno State in 2010 with a bachelor's degree in mass communication and journalism (MCJ) with an emphasis in public relations. Fine knew that she wanted to make the most of her college experience and to be involved. During her time at Fresno State, Fine was involved in the Public Relations Student Society of America (PRSSA) from 2008-10. She served not only as a member, but as president during her third year. During her presidency, Fine and fellow PRSSA board members founded the Fresno State public relations club T.A.L.K.
Fine was not always a public relations major. She originally was a history major and during the fall semester of her second year she emailed Prof. Betsy Hays and signed up for MCJ 152S on a whim. From that point on, she knew it was a done deal and officially became an MCJ major.
What Fine loved most about the MCJ program was all of the opportunities it provides students, the professional experience that is gained, and the connections you leave with.
"I will be forever indebted to the MCJ department," Fine said. "Every professor there wants the best for you. They provide you opportunities to grow and let you tap into their own network while at the same time teaching you inside and outside of the classroom. The MCJ department wants you to walk away with more than just a diploma. They want you to walk away with experience."
After graduation, Fine's first job in the public relations field was as social media coordinator at Valley Children's Hospital. In addition to managing their social media outlets, Fine also assisted the public relations manager with media inquiries, hospital visits and outside marketing events.
Fine now works in the Los Angeles area at the law firm Best Best & Kriegar LLP as a digital marketing specialist.
Derek Franks, general manager of Triple-A baseball's Fresno Grizzlies and a Central Valley native, is no stranger to change. The 2015 baseball season was full of that. Not only was it his first season in the GM position, the Fresno Grizzlies' affiliationchanged from the National League's San Francisco Giants to the American League's Houston Astros. It was at this point that Franks became very thankful for his background in public relations from Fresno State.
"My PR experience and degree couldn't have been more critical than when we were changing affiliation," said Franks. "Alot of people thought this was a death sentence for the Grizzlies."
Unbeknownst to all, this would be the ultimate opportunity for Franks to apply his educational background and experiences by initiating the rebranding of the entire Grizzlies organization.
Franks began his undergraduate study at Reedley College and later transferred to Fresno State as a mass communication and journalism student with an emphasis in public relations. It was a family friend that worked in professional baseball PR that piqued Franks' interest in the field, and ultimately pushed him to pursue his current career. He graduated in 2007, the same year he obtained his first position with the Grizzlies organization. He believes the real world experience gained from his time at Fresno State is what prepared him for his career in professional baseball.
"Everything I learned in MCJ has been beneficial to my job here," he said.
In fact, he still remembers his PRCases and Campaigns course. His class developed a campaign called Caught Green Handed. Students partnered with PG&E to educate the public about becoming more environmentally conscious. This type of real world experience is what Franks feels sets the Fresno State MCJ department apart from other MCJ programs out there and prepared him for his current position.
In Franks' opinion, the rebranding and marketing changes could not have come at a better time for himself and the Grizzlies. The team would go on to win the PCL Championship and the Triple-A Baseball National Championship for the first time in franchise history. Franks would also be named PCL Executiveof the Year.
His advice to future MCJ students is to take advantage of all the real world experience provided by the Fresno State MCJ department.
"Do whatever youcan do to gain experience in the industry youwant to work in," he said. Franks is married with one daughter and a son on the way.
He is proud to be a Fresno State MCJ alumnus and was recently inducted as an MCJ Fellow into the Fresno State MCJ Alumni and Friends Hall of Fame.
Yocelin Gallardo graduated from California State University, Fresno and earned her degree with a commitment to journalism, production, multimedia and public relations. Gallardo received her bachelor's degree in mass communication and journalism with concentrations in broadcast journalism and public relations.
Gallardo decided to pursue her education with the MCJ department because her "gut feeling" told her that she would fit perfectly with MCJ and that was where she belonged. Gallardo said what she loved the most about the MCJ department was that "everyone knew each other and we had our own network among us." She said there was never a day you would not see people from the MCJ department working on collaborations regardless of having different concentrations.
Gallardo believes she learned many things during her years at Fresno State. She felt as though the MCJ department gave their students several opportunities to experience real life situations. She liked all of the MCJ classes where she actually got to work. Whether it was fora client or something that ended up being published, she enjoyed every minute of it. During her time at Fresno State she learned reporting, editing, writing, shooting, volunteering and more, which enhanced her skills as a multimedia journalist and a public relations practitioner.
Gallardo was executive director of TALK , which is a student-run PR firm at Fresno State. Gallardo's tasks were to pitch businesses and organizations to become clients of the firm, manage the firm and delegate tasks to senior account managers.
Gallardo had incredible experiences through her internships at the city of Fresno, Fresno State Athletics Department, Parks and Rec of Fresno, and as social media manager at Empresa Valdivia. While working as a social media manager, she created a Facebook page in 2011 and increased the number of "likes" up to 9,500. She created and researched content to post, developed content on social media and answered clients' questions via Facebook. She also worked with the Art Council of Fresno as a student reporter. Her duties included filming and conducting interviews with local artists, transcribing interviews, and writing oral histories to go along with a portrait exhibition. At KSEE 24 / CBS 47, she worked as a production assistant and pitched story ideas, assisted with writing and editing news packages, produced contacting guest for lifestyle segments, assisted in live-production through coordinating, and researching and gathering information.
As a result of all her internship experiences, her advice to current MCJ students is to "intern, intern and intern! Make time to connect with people in the community and in the department because those people soon become colleagues."
Gallardo's goal for her work is for her to gain a reputation as a credible storyteller. She is currently working as a public relations specialist at Adrienne Young Communications. She enjoys her current career because she loves coming in and doing something different each day; including having creative meetings where everyone throws ideas back and forth.
"I feel like I thrive off of creative environments," Gallardo said. Her biggest challenge is that she "wants to conquer the world but reminding herself that she still has much to learn."
Taylor Gonzalez came to Fresno State in 2008 straight out of high school, and like many other freshmen, was an undeclared major. She spent her first year exploring different classes and completing most of her general electives. With the influence of some of her friends and teachers, she decided to major in mass communication and journalism with an emphasis in public relations.
"A strong suit of mine has always been the ability to form and maintain quality relationships," Gonzalez said. "This is a skill that is so important in PR. Connecting with a client on a personal level as well as professional is what enables a successful business relationship."
"Mass communication and journalism allows for so many different types of opportunities, which she has already experienced in her two years since completing her time at Fresno State," Gonzalez said.
After graduating from Fresno State in spring 2013, she had the chance to spend some time in Los Angeles. With an ultimate goal of eventually being involved in event planning, she figured, what better place to gain experience than the city of events? She spent one year in West Hollywood, working for a large company named The ONE Group doing PR, marketing, and events.
The ONE Group is a global hospitality company that operates venues that are both restaurants and event locations. In her time there she organized on-site events such as Ne- Yo'spre-Grammy party, Kate Blanchett's pre-Oscars party, multiple movie premier parties, many celebrity birthdays, and off-site events that included food and wine festivals and her favorite, the Coachella Music Festival. She was in charge of celebrity relations for The ONE Group, and since their venue was located in West Hollywood, celebrities visited weekly.
"Having close interactions and conversations with people I have only seen on television is one way to get over any self-consciousness that often comes when you're fresh out of college," Gonzalez said. "I wouldn't change that chapter of my life for anything!"
Born and raised in the Bay Area, she has always known that she wanted to end up living and working somewhere near San Francisco. After her eventful year in West Hollywood, she felt as if that adventure was completed and it was time for what's next.
Currently she is living in the Bay Area – much closer to her family – and is working fora consulting firm that specializes in all three of her professional passions: marketing, PR and events. She has clients in the Bay Area and Los Angeles, enabling her to spend time in both areas that she loves. Recently, they organized and hosted an event at Interscope Records in Santa Monica.
Gonzalez said that she is thankful every day for the array of opportunities that have been presented to her.
"None of these opportunities would have been possible without the MCJ/ PR program and the teachers who kept me motivated," Gonzalez said.
Kelci Goss was born and raised in Elk Grove, Calif., to her parents Kevin and Brenda Goss. She has one younger brother Kevin. She graduated from Laguna Creek High School in 2009. In high school she was involved in student affairs and was on the cheerleading team.
Goss started school at Fresno State in the fall of 2009 knowing that she was the first member in her family to attend college, which put her under a lot of pressure. She knew she wanted to be involved in student affairs based on her involvement in high school, so she set her eyes on her new campus and community.
Goss' love for public relations started during her new student orientation at Fresno State. She had such a positive experience that she wanted to be the one to create those memories and experiences for future incoming students so she became an orientation leader herself. This new-found love of student affairs prompted her to switch from a physical therapy major to a mass communication and journalism major with an emphasis in public relations. When she wasn't in class, she was furthering her involvement in student affairs by working as a community assistant at an off-campus housing complex where she worked for the majority of her college career. She was also involved in Greek life and was an active member in her sorority Phi Mu.
In May 2015 she graduated from the MCJ department. After she graduated she moved back to the Sacramento area to be close to her family. She applied for jobs that revolved around students at the collegiate level and she is currently working as an academic advisor for National University in their Sacramento branch. There she consults with new and potential students while using what she learned at Fresno State to market their programs and show potential students what National University has to offer them and how they can achieve educational success. Once students start taking classes at National University, Goss is responsible for mapping out their classes, guiding them through the process and getting them to graduation.
In her spare time, she enjoys taking trips with her friends, country line dancing and attending country concerts. In the future she hopes to attend University of the Pacific in Stockton to obtain her master's degree in their higher education administration and leadership program with an emphasis in student affairs. Ultimately she would like to end up in some sort of program similar to the new student orientation program at Fresno State where she can have a positive influence on students getting ready to start their college career and the rest of their lives.
A 2015 mass communication and journalism graduate, Natalie Granados began as a business marketing major and made it all the way to her junior year until she hit a roadblock. She always had an interest in public relations and thoughts of changing her major; so when she wouldn't be able to get the classes she needed for her senior year, it was time fora change. It could be said that Granados became an MCJ major by accident, but she considers it to be the best accident that ever happened.
Starting her first day as an MCJ major, Granados walked into MCJ 152S with Prof. Betsy Hays and fell in love with the PR field. In her mind, there couldn't be anything better than being able to Tweet while learning. She had never felt more interested or engaged in a class before and couldn't help but spread her newfound love to all her sorority sisters. By the next year, she had convinced three friends to join the crazy world of public relations.
For Granados, the unpredictability and constant multi-tasking is why she loved MCJ as her major. While she interned for the Central California Women's Conference, she got the opportunity to use all that she had learned about crisis communication in real time. When their keynote speaker was unable to make the conference, there was quite a bit of mayhem. Instead of panicking, Granados had all the knowledge she needed from MCJ 152S to handle the issue calmly and work with the team to make the client happy.
As a recent graduate, Granados has experience applying important lessons directly from class to her new job. After being in the work world she realizes how valuable it is to be knowledgeable in all the facets of MCJ. She finds herself working on a PR project, then on an advertisement, and on putting something together fora news story fora client, and then onto editing a proposal for yet another client all in a day's work. What she appreciates now the most was taking advertising classes and expanding beyond public relations. To really take advantage of the classes provided, she recommends for students to gain a little bit of knowledge from all the areas in the program because one day you just might need them. Now working for Alliance Advertising & Public Relations as an account manager, Granados appreciates the skills she learned in class. She often finds herself referring back to the AP Style days in her MCJ 10 class with Dr. Gary Rice while looking over documents. Now Granados sees her obsessive AP Style correcting as a blessing.
"Being a MCJer is awesome!" said public relations specialist Sarina Guevara, a woman on a mission. Graduating in 2014 wither bachelor's degree in mass communication and journalism with an emphasis in public relations, Guevara landed her dream job at Adrienne Young Communications in Clovis, Calif. Aside from working in a field she loves, Guevara has also tacked on the new titles of wife and mommy-to-be.
Beginning her four-year journey at Fresno State, Guevara had a clear understanding she wanted to major in public relations. Taking one MCJ class as a freshman, Guevara explained the importance of her sophomore year as a public relations student.
"My sophomore year I began taking public relations courses," Guevara said. "That was when I realized I needed to be a part of PRSSA and TALK."
Joining PRSSA in her junior year of college, Guevara made an imprint that was left to stay. First a member, Guevara worked her way to become the director of public relations.
"I was determined to move up," she said. "The more I was learning in classes, the more I wanted to become involved."
Aside from becoming a director for PRSSA, Guevara managed to move up the ranks in TALK, the student-run PR firm. Beginning as an account executive then a senior account manager, Guevara graduated with the role of associate director.
Planning forth future, Guevara has goals which she is determined to accomplish.
"I want to own my own public relations firm or I want to become the director of a whole public relations department," she said.
Inspired by her goals, Guevara is a firm believer that if she did not have goals, she would not be working for anything.
"Formed, wanting to have my own PR firm inspires me and encourages me, keeps me going in what I do now," Guevara said. "I want to soak up everything and learn everything that I can to eventually get there."
"My dream job is to move to Tennessee to become the public relations director of St. Jude's Research Hospital," she said.
Guevara's journey of choosing a public relations degree is not your common story. For many, choosing a major has some tie with a desired dream, an anticipated career path or even a great interest, but it was in fact a high school senior project that introduced this young girl to her future path.
"I fell in love with the career," Guevara said.
When asked why she loved the MCJ department, Guevara smiled and said, "I loved the MCJ department because everything was hands on. I was able to learn by doing." Having been taught the importance of networking, Guevara appreciated being pushed to do so.
"Networking is a very useful skill to have," she said.
Working on public relations, media relations, social media and content marketing, Guevara completes tasks and deadlines for clients as a daily routine. Including learning that coffee will be your best friend for long, stressful nights and tiresome mornings, the skills obtained from the MCJ department have truly benefited her for her career in public relations.
"When you graduate from the MCJ program, you are an MCJer for life," she said.
Keelyn Hanlon graduated from Fresno State in December 2012. She double majored in Animal Science and Agricultural Communications with her focus being public relations.
Choosing the public relations option is what made her part of the mass communication and journalism family because all of those classes belong to the MCJ department. Editing, news writing and public relations were classes she took as part of her MCJ experience.
"Communications is so essential to everything that we do," said Hanlon. "Some people that haven't taken mass comm classes don't have that appreciation for how something so seemingly simple like talking and writing is actually a little bit more complicated than most people assume it is and it's so important to your first impressions and how you communicate and work with others."
Hanlon said that her favorite MCJ class was the editing class she took with Dr. Gary Rice because she was able to do an oral history project that required interviewing and transcribing an interview with a veteran as part of the permanent War Veteran's Oral History Project collection housed in the Library at Fresno State. This is the largest and fastest growing collection of oral histories from veterans. She enjoyed being able to contribute to the oral history project so much that she would recommend that class to all students. Even as a graduate, she wishes she had the free time to do another one.
Hanlon said her second favorite class was the public relations service learning writing class that allowed for her to work with downtown Fresno throughout the semester. She said she learned so much from that in-depth experience.
"I love the energy and passion," Hanlon explained when talking about what it is that she appreciates so much about the MCJ department at Fresno State.
After graduating from Fresno State Hanlon moved to Lubbock, Texas to attend Texas Tech University where she will graduate in fall 2015 with her master's degree in Meat Science, focusing on food safety and food microbiology. Her master's degree is a further extension of her animal science background, but she is thankful she majored in Agricultural Communications at Fresno State because she enjoys writing and the technical sciences.
"My ultimate career goal is to be a liaison between the technical science world in the food industry, and be able to use my communication skills to either be promoting it or translating the technical stuff into words that the average consumer could understand and work with," Hanlon said. "You have all these people from all these different backgrounds, but it's finding ways to use your communication skills to promote or work in an area that involves something you are passionate about." Hanlon said that pursuing agricultural communications was a way for her to work toward this goal.
Rebecca Hellwig is a Fresno State alumna; she graduated with a bachelor's degree in mass communication and journalism with an emphasis in public relations. Hellwig grew up in the small town of Exeter and attended Exeter High School. Right after graduation she attended Fresno State.
Hellwig has always been fascinated with writing and storytelling, which is why she chose the journalism field. She explained how she met some inspiring professors that made her feel more confident about the decision she was making.
"I met Betsy Hays and Jan Edwards, both successful women who were advocates of the field, and I knew that I wanted to follow in their footsteps," Hellwig said.
Soon after exploring MCJ she realized public relations would benefit her more in the long run. The courses she took gave her basic PR knowledge as well as information about how to plan events.
As a student, she was involved in some projects that made her feel more excited about her chosen field. Some of the projects she was involved with were the MCJ Alumni Hall of Fame and TASTE (Take A Student To Eat).
TASTE is a program where professionals from the community take a student to eat and give them an insight of their everyday professional lives. Students are able to shadow the professionals and experience what they do first-hand.
"One of the most memorable experiences I had was putting on TASTE," she said. "It was such a great experience and taught me so much. I think it made a difference for some students and I am so happy I got to be a part of it."
Also while attending Fresno State she had an internship with the Fresno Chamber. The internship helped her build relationships and learn about organizations.
Hellwig is very honored to be a MCJ alumna, and she believes that MCJ helped her develop a heightened focus on detail and prepared her for her career in PR. She is very proud of being a part of the MCJ department and how the enthusiasm of the professors and students motivated her to keep going.
"It is a field where you are exposed to so much and have the opportunity to really help others," she said. "I have learned so much in school and continued to learn even after."
Right after graduation she took a job at an engineering firm doing marketing, where she worked for a couple of years. As soon as she saw a communications position open up at the Chamber she took the opportunity to start a new career, and she is now the communications manager forth Greater Fresno Area Chamber of Commerce.
She offered some advice to MCJ students who might be struggling with career options or how to get started.
"I'd say to enjoy the process of college and the experiences in getting your degree as much as possible," said Hellwig. "Take advantage of all the programs there are to help you learn about being in the field, and network as much as possible. In this industry, who you know is as important as what you know."
While social media is just a pastime for most, for Taleesha Jenkins it was an inspiration that led her to land her dream job. Originally from Los Angeles, Jenkins, a 2014 Fresno State alumna, knew she wanted to pursue a profession in public relations before she even graduated high school. She was really impressed with the mass communication and journalism program at Fresno State because she was able to learn the journalistic writing style. One of her proudest memories while being a student at Fresno State was having her articles published in The Collegian.
As a college student Jenkins did as many internships as she could, with a total of five. Her favorite was interning as a volunteer communications intern for the Fresno State Athletics Department.
"Intern as much as possible, but make sure those internships are teaching skills you can apply to the real world," Jenkins said.
Her favorite memory as a Fresno State student was taking MCJ 113 and working in the studio. Being able to produce live productions and working with all the equipment gave her a sense of pride. Having a wide variety of MCJ classes to choose from was great because Jenkins was able to learn different aspects of media and find many interests she had beyond public relations. After graduation, she felt that the MCJ department at Fresno State prepared her well enough for the real world.
During her course in MCJ 159S, Jenkins created a campaign which helped her land her current position as a social media specialist at Solutions by Design. Not only did Jenkins pursue her bachelor's of arts in public relations, she also went the extra mile and pursued a marketing certificate. Ten years from now, Jenkins sees herself working as a marketing director for a thriving company and teaching a MCJ or marketing related course at a college, guiding students who are in the position she was once in.

Danielle graduated from California State University, Fresno with a degree in mass communications and journalism, with an emphasis in public relations. She also got a certificate in marketing, with a goal of working at a public relations and advertising agency. Today, she's an account executive and public relations specialist with Cohen Communications.
"I found myself unsure of what I wanted to do next," said Carlos Perez, now an account manager at Jeffrey Scott Agency (JSA). It was the end of his second year and he realized that this was his last chance to change majors without getting behind.
Perez sat in the office of Prof. Betsy Hays, the public relations adviser, knowing that he wanted to switchover to mass communication and journalism (MCJ). He said that Prof. Hays welcomed him and then proceeded to ask him why he wanted to switch to MCJ.
He answered honestly and said that he was an English major and that he didn't like the reading side of it. Perez believed public relations was a perfect fit for him because he loves theatre, public speaking and writing.
Perez said that as he progressed toward his last years in college, his PR classes got more fun and more real. He said that the PR campaign class prepared him for the real world of public relations. As part of his internship class he was the PR intern at the Lyles Center for Innovation and Entrepreneurship.
He said that Genelle Taylor, now executive director at the Marjaree Mason Center, was his director. After graduation Taylor helped him find a job at Valley Yellow Pages in the marketing department. Perez worked there for three months and was in charge of copyediting. He left after the probationary period because that wasn't something he wanted to do.
After creating a LinkedIn profile, an advertising agency approached him with a job offer. Perez said that he worked at the ad agency for nine months until the agency lost a major client and had to let go of some of their employees.
"I was one of the lucky ones," Perez said sarcastically.
Perez then posted on Facebook that he lost his job and that he was looking for a new one. Perez said Prof. Hays commented on his post and said that JSA was looking for an account coordinator.
"What I love about MCJ is that you really stay connected with your classmates and professors and they really help you out in the end," Perez said. "I wouldn't have thought that two years down the road Betsy would be helping me finda job."
Perez is now an account manager at JSA and serves as a liaison between clients and the agency, facilitating communication between both parties, ensuring that the client's needs are met on time and under budget.
Perez graduated magnacumlaudein 2011 and remains involved with Fresno State. He currently sits on the board of directors for Fresno State's MCJ Alumni Chapter and is becoming involved with raising funds for Fresno State's Bulldog Pride Fund.
Jestinne Ragsac is a Fresno State alumna who graduated in 2013 with her degree in mass communication and journalism with an option in public relations.
She is from Salinas, Calif., and came to Fresno State not knowing what she wanted to do. Ragsac is now 24 years old and has her dream job.
Her freshman year at Fresno State she needed a filler class for her schedule, so she decided she was going to take a public relations class. After taking Prof. Betsy Hays' class, she became familiar with how the department worked and found interest in the content of the class.
"I honestly had no idea what I wanted to do, but after taking the public relations class that I had a fun time in, I went straight to the department to change my major," Ragsac said.
Ragsac started out as a communications major before changing it. To this day she is glad because she enjoyed all her classes and gained a lot of knowledge and real life experiences.
"I chose this major because it was well rounded and I enjoyed talking to people," said Ragsac. "And you're not limited to any specific business - you can work with whoever."
What she loved most about being an MCJ major was being able to interview different types of people, do research, and come up with interesting and valid content.
Her favorite class was the PR Campaigns class and she really enjoyed being a part of an agency. She did her work with the Fresno Grizzlies and helped them with their community fund organization.
Ragsac said one of the most important things to focus on as a public relations professional is making connections with people and keeping them as your friends, not just calling them when you need things. It also helps build your brand and maintain a good reputation, which is really important in the field.
"Always having a positive attitude, communicating and compromising with your co- workers are things everyone should work on for things to run smoothly," said Ragsac.
With all her internships and experience she was able to connect with many people who then helped her look for jobs as she was getting ready to graduate.
She was able to start working right away because she prepared herself by consulting with people who she had made connections with throughout her journey.
She went straight to working for Francis Ford Coppola Winery in Healdsburg, Calif.
Francis Ford Coppola - the director of the film The Godfather - owns the winery. Ragsac is currently doing sales and marketing for them so she helps manage the wine club.
"I get to work in such an incredible environment with beautiful views every day," she said.
Ragsac knew a few people in the wine industry who helped her get this job, as they thought it would be a good learning experience for her, and a great foot in the door for what she hopes to accomplish in her future.
"My ultimate goal is to work my way up in the business and work for their marketing team, but for now I love my job and I can't wait to see all that I accomplish," she said.
Ragsac's experience at Fresno State was life changing. She enjoyed her classes, gained experience, learned a lot, graduated in four years and has an awesome job with room to grown within it.
Matthew Schneider began his college journey at Fresno State in 2008. When he started he had no idea what he wanted to major in. For the first few semesters at Fresno State his major was undeclared. While trying to figure out his major and what career path he would like to take after college, he created a music blog. His music blog was called Wobble Beats, and it was an outlet for him to express his creative side. It allowed him to share new music with others who enjoyed the same genres as he did from EDM to indie rock. Through his music blog he was also able to cover various music festivals.
Since Schneider enjoyed the business side of his music blog, such as collaborating with various artists and people in the music industry, he decided to become a business major. At first he enjoyed being a business major but then realized it wasn't for him. He then had a meeting with Prof. Roberta Asahina, and during that meeting she introduced him to what mass communication and journalism is and suggested he enroll in her advertising class. He quickly liked being in her class, and enjoyed the creativity in advertising. He liked meeting and talking to other students who were also MCJ majors and he also liked the MCJ professors he had and enjoyed their teaching methods. While being enrolled in several other MCJ classes he realized that becoming an MCJ major would be what's best for him.
Around this time he became a staff member at The Collegian. While at The Collegian he became their special projects manager, then later a sales representative, and then general sales manager. In the spring of 2014 he graduated from Fresno State with a bachelor's degree in mass communication and journalism with an emphasis in public relations. Schneider is now working as a software specialist at MindBody which is a company that creates business management software.
The company creates scheduling software for business management forwellness centers, yoga gyms, and other health and wellness companies. MindBody is located in San Luis Obispo, so whenever Schneider has free time he enjoys going to the beach to relax. He enjoys his job there, and hopes to continue his career as a software specialist.
Read more:
Alumni Receive "40 under 40″ Award.
Business Street Online's "40 Under 40" awards honor hardworking individuals in the local business community who have achieved great success before they have reached the age of 40. This year, 2011, three MCJ alumni have been selected for this award. Our congratulations to: Danielle LeBouef, Eric McCormick, and Josh Tehee.
Jed Chernabaeff and Eric Cohen
The MCJ department congratulates Jed and Eric on their recent accomplishments.


The Tulare County Board of Supervisors announced the new appointments for Jed Chernabaeff (B.A. in PR, 2004) and Eric Cohen (B.A. in Journalism, 1994; M.A. in Public Administration, 2008). Click here to read more on their latest achievements.
Victor Hernandez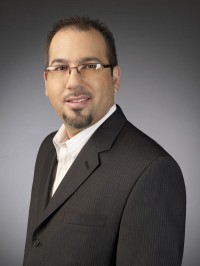 Victor Hernandez, Director of Domestic Newsgathering at CNN/U.S., was nominated by the Poynter Institute for Media Studies in their list of 35 Most Influential People in Social Media as part of their own anniversary celebration. The department congratulates Victor on this honor. Follow the story.