Media, Communications and Journalism
Alumni
Hello MCJ Alum,
Exciting things are happening in MCJ, and we want to make sure you are connected to us. Please check us out on Twitter, Facebook and Instagram. If you want to participate in any MCJ events or speak to a class, email Department Chair Betsy Hays at bhays@csufresno.edu.
Interested in receiving our monthly newsletter? Sign up here.
Update Your Contact Information
Where Are They Now?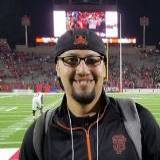 Chris Aguirre
Sports host
Press Pass w/Chris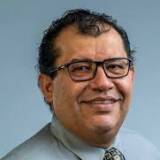 Hector Amezcua
Multimedia specialist
UC Davis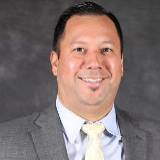 Edson Barrantes
Sales manager
NBC Phoenix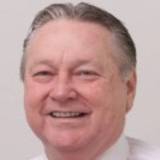 Jim Boren
Director
FS Media Institute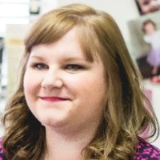 Kathryn Burchfield
Marketing manager
Granville Homes
Ricardo Cano
Reporter
SF Chronicle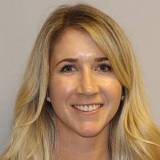 Jill Classen
Event marketing
Crawford Group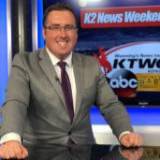 Bobby Falat
Reporter
KTWO-TV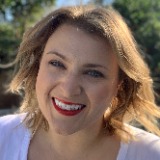 Amanda Fine
PR program manager
E. Mun. Water District
Susie Gonzalez
Reporter
KCSO-TV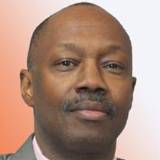 Marlon Hall
Retired superintendent
Lassen CC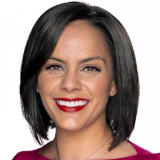 Jessica Harrington
Reporter
ABC30 KFSN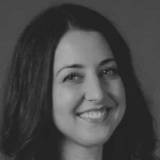 Danielle Hicks
Vice president
ADvine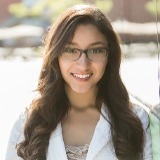 Sierra Jacobsent
Marketing coordinator
B-K Lighting
Jordan King
Marketing specialist
Valley Child. Healthcare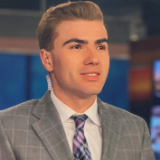 Tristan Lewis
Reporter
KAGS-TV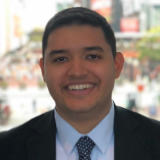 Adrian Luevano
Sports reporter
KIFI-TV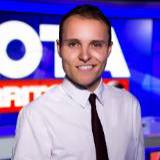 Connor Matteson
Reporter
KOTA-TV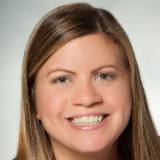 Jenna Mills
PR manager
PowerSchool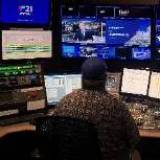 Jose Edward Munoz
Photographer, editor
Univision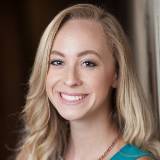 Kiley Norvell
PR manager
Archer and Hound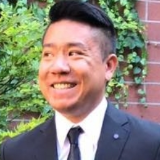 Julian Paredes
Digital news producer
KCPQ-TV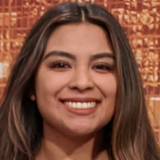 Daisy Ramirez
Weekend host
Q97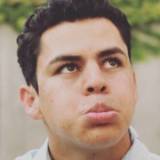 C. Rodriguez Delgado
Comunications Director
Leadership Counsel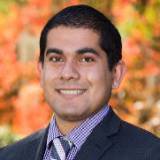 Mike Sanchez
Account executive
Edelman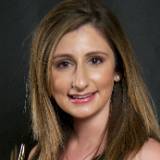 Sarah Soghomonian
Producer
ValleyPBS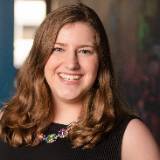 Marissa Tatro
Account executive
Ditto PR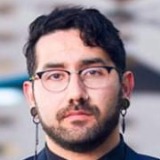 Xavier Uriarte
Visual storyteller
ABC 10 Sacramento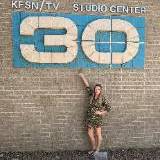 Alysia Wiebe
Producer
ABC30
Abraham Alegria
Group media director
Mediasmith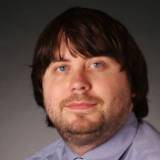 Rory Appleton
Reporter
LV Review Journal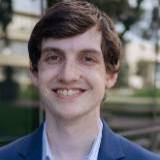 Thomas Bayhi
Comm. Specialist
Saxton Transportation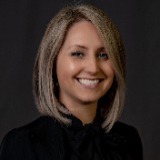 Sarah Boyle
City councilmember
Merced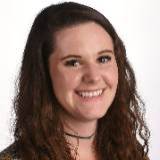 Brianna Calix
Reporter
The Fresno Bee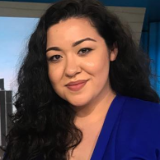 Mitzi Cardenas
Producer
KBAK-TV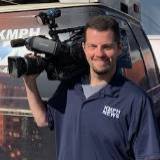 Chris Costello
Photographer, drone op.
KMPH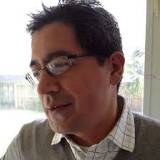 Manny Fernandez
Reporter
The New York Times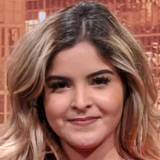 Mayra Franco
Multimedia journalist
ABC57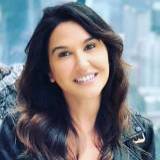 Cari Goodrich
Senior director
Looker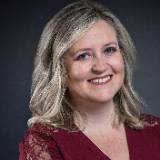 Megan Hamik
Account supervisor
Fleishman/Hillard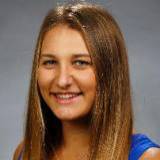 Hannah Harris
Account executive
Comcast Spotlight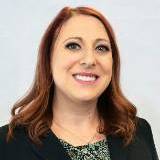 Carrie Holt
Cust. success supervisor
Solar Negotiators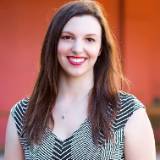 Alyssa Jarrett
Director, brand/content
Iterable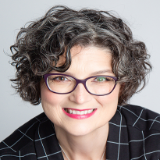 Tonya Kubo
Community champion
Mirasee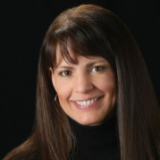 Julie Lindahl
General manager
90.7 KFSR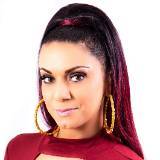 Monisha "Mo" Mann
DJ
B95-FM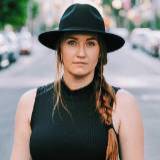 Morgan McGuire
Marketing specialist
Producers Dairy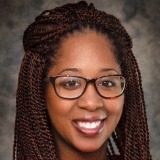 Jatoi Moore
Alumni/PR Asst. Director
N. Dakota Law School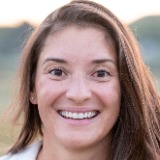 Lisa Munro
Operations manager
Univ. of Colorado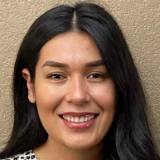 Ishshah Padilla
Producer
KTVL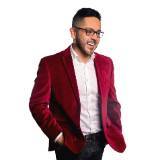 Carlos Perez
Sr. comm. specialist
Community Medical Ctrs.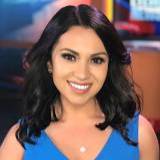 Fabiola Ramirez
Asst. Comm Director
City of Fresno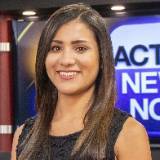 Vanessa Romo
Sports director
KHSL-TV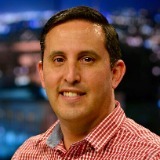 Jaime Sandoval
Comm. coordinator
City of Fresno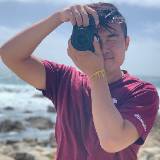 Bryan Soyinthisane
Editor/videographer
IKA Social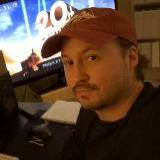 Robert Thissen
Editor
Warner Bros.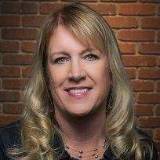 Jill Wagner
Owner
Idea Emporium
Amy Wilson
Communications director
Comm. Med. Centers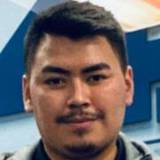 Gio Alvarado
News photographer
KRNV-TV
Edmer Archila
Engineer
ABC30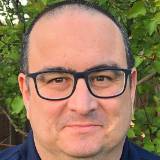 Jefferson Beavers
Comm. specialist
FS English Dept.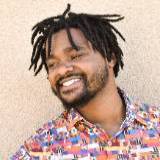 Ty "Brazz" Brazzell
Co-creator
Brazzell Business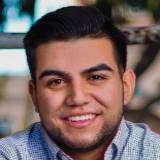 Carlos Campos
Production Specialist
Digital NEST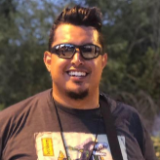 Joe Castelan
Promotions
B95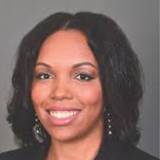 Paige Diggs
Director
5th Quarter Program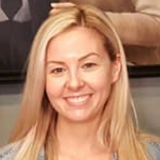 Audrianna Ferri
Producer
KSEE24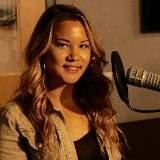 Katie Gogo
Digital media manager
iHeartMedia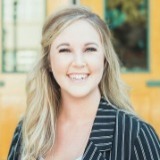 Ashlie Graef
Comm. specialist
MedWatch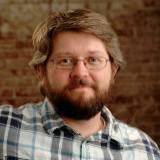 Bryan Harley
Executive director
CMAC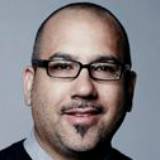 Victor Hernandez
Chief content officer
WBUR 90.9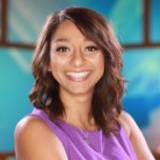 Kaile Hunt
Reporter
KSEE24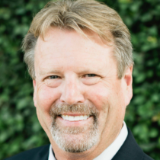 Von Johnson
Principal
Von Johnson & Assoc.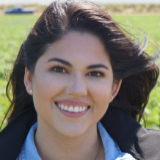 Danielle Leal
Anchor
AgNet West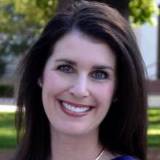 Nicole Linder
Exec. director
Marjaree Mason Ctr.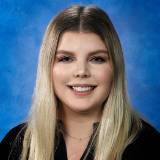 Hayley Marciochi
Marketing coordinator
International Agricenter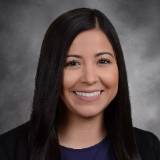 Seleyna Mendoza
Communications analyst
Madera School District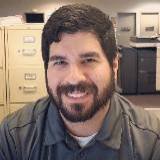 Patrick Moorman
Advertising consultant
Hanford Sentinel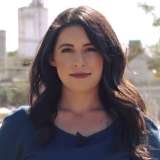 Elisa Navarro
Reporter
ABC30 KFSN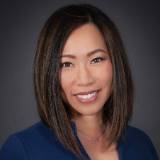 Christine Paik
CCO
Poway School District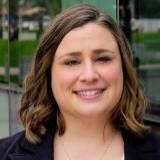 Jessica Piffero
Social media strategist
Fresno State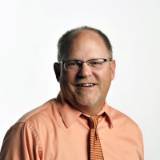 John Rich
Managing editor
The Fresno Bee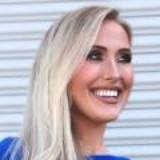 Megan Rupe
Anchor
KGPE CBS 47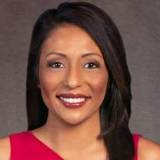 Renee Santos
Reporter
KOVR-TV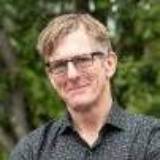 Thor Swift
Photographer
Lawrence Berk. Lab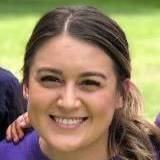 Stephanie Torralva
Digital Strategist
AMOR
Steve Walsh
Reg. Comm. Director
American Red Cross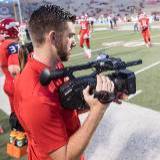 Andrew Worth
Content producer
FS Athletics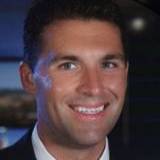 Chris Alvarez
Sports anchor
KGO-TV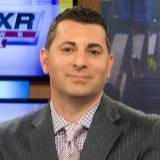 Alexan Balekian
Anchor
KSEE24
Phillip Benotti
Reporter
KXMA-TV Sports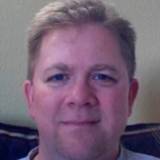 Jack Bungart
Editor-in-chief
Vallejo T-H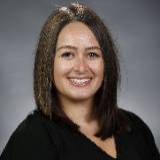 Aimee Caneva
Marketing coordinator
Fresno State housing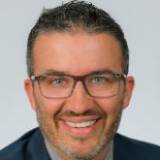 Jed Chernabaeff
PIO
Ventura Harbor Dept.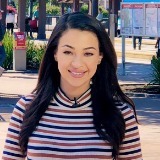 Mimi Elkalla
Reporter
KGTV-TV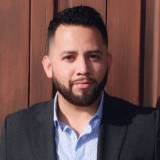 Antonio Figueroa
Publicity relations
H + M Communications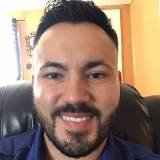 Jerry Gomez
Student life coordinator
Stud. Involvement Ctr.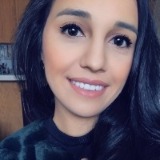 Janet Gutierrez
Representative
Nielsen Ratings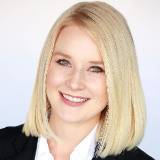 Meghan Harmon
Marketing/media director
Solar Maintenance Pros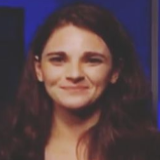 Lindsie Hiatt
Reporter
KRTV-TV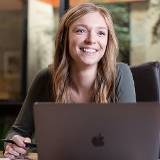 Kylie Insco
Account manager
Archer and Hound
Nathaly Juarez
Social media strategist
KSEE24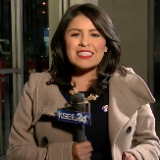 Angelica LeiLani
Reporter
KSEE24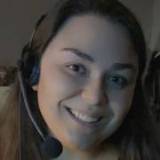 Cassidie Lopez
Producer
KRNV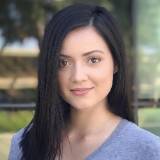 Abigail Martin
Engagement manager
Common Sense Media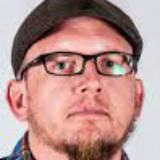 Thaddeus Miller
Reporter
The Fresno Bee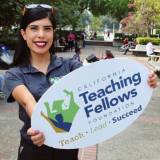 Jackie Moreno
Marketing Manager
CA Teach. Fell. Found.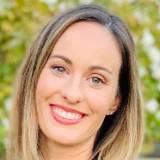 Lauren Nickerson
Marketing director
Cent. CA Faculty Med.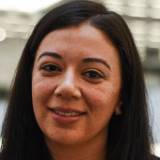 Ashleigh Panoo
Reporter
The Fresno Bee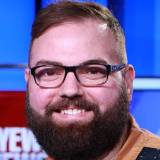 Troy Pope
Digital Exec. Producer
KSEE24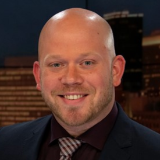 Joshua Robinson
Reporter
KREM-TV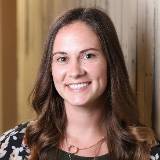 Briana Salais
Social media manager
Archer and Hound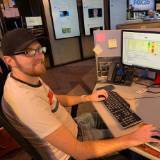 Jeff Smith
Producer
KMPH-TV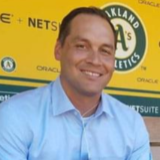 George Takata
Communications director
Reedley College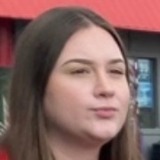 Tasha Turner
Reporter
KTVO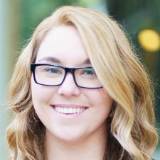 Kali Weaver
Marketing associate
Getty Photography
Hall of Fame 2019 Inductees
On Nov. 14, 2019, the department honored Jim Wilson, George Gruner, Amy Wilson, Eric McCormick, George Smith Takata, Juan Esparza Loera, Jose Elgorriaga, Julie Lindahl Logan, Guy Haberman and Kelley Annette Sanchez. To view photos of the ceremony, click here.
Past Honorees
2017 MCJ Alumni and Friends Chapter Hall of Fame (Nov. 9)
Hall of Fame recipients: Jan Yanehiro, Jim Tucker and Joe Rosato, Sr.
Fellows recipients: Tom Uribes, Jane Quebe, Paul McDougal, Michael Carr, Albert Cano, Blair Looney, Chris Chiames and Betsy Hays, APR, Fellow PRSA
2015 MCJ Alumni and Friends Chapter Hall of Fame (Nov. 12)
Hall of Fame recipients: Bill Woodward and Ron Orozco.
Fellows recipients: Derek Franks, Jill Wagner, Mark Mirko, Oscar Speace, Soma Norodom.
2014 Innovation Celebration, featuring CMAC and MCJ Hall of Fame and MCJ Scholarship Reception
This celebrated the launch of the CMAC and MCJ Partnership and honored Hall of Fame Fellows and Hall of Fame recipients as well as MCJ scholarship recipients (November 10)
Hall of Fame recipient: Gary E. Simpson
Fellows recipients: Shirley (Melikian) Armbruster, Victor Hernandez, Jr., Robert Gauthier, Peter Robertson, and Michelle Von Tersch.
2012 MCJ Alumni and Friends Chapter Hall of Fame (September 27)
Hall of Fame Recipients: Desa Belyea and Lanny Larson
Inaugural fellows recipients: Bruce Batti, Stefani Booroojian, Jim Boren and Sidney Cox
2010 MCJ Alumni and Friends Chapter Hall of Fame (September 14)
Posthumous induction of Roger Tatarian in conjunction with Fresno State Centennial Celebration.
2009 MCJ Alumni and Friends Chapter

Hall of Fame Event (

October 29)
Induction of Dr. Roberta Asahina and creation of the Dr. Roberta Asahina Advertising Scholarship.
2008 Inaugural

MCJ Alumni and Friends Chapter

Hall of Fame Event (October 20)
Bios and photos
Words from our Alumni
Over the years, the MCJ department has had the pleasure of seeing thousands of students graduate from our program. If you are an alumnus/alumna of the MCJ department (TCOM or Journalism), please join the MCJ Alumni chapter. We want to stay connected! Want to be included on our alumni page? Please send us your picture, year you graduated and a few words about your time with us to: bhays@csufresno.edu.
Jim Boren (B.A., 1972)
Jim Boren is an award-winning journalist who is widely recognized as one of the top political commentators in California. In a 40-year career in the newspaper business, he has had a range of journalistic assignments. He retired in 2017 as the editorial page editor and vice president for The Fresno Bee.

"When I showed up in the department at age 19, I thought I was the luckiest guy in the world just to be there. I was very lucky, indeed, to be mentored by some of the best journalism professors in the country. They demanded a lot of you but gave even more in return. They prepared you for the real world, and I understand that more each day I'm in the news business."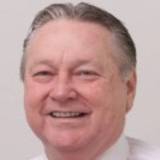 Demi DeSoto (B.A., 1986)

While at Fresno State, Demi served as General Manager, Promotions Director, and Radio Host at KFSR 90.7 FM. His first job in TV was at KJEO-TV Channel 47. Currently, Demi is the play by play announcer for the Southern Oregon Renegades, a semi-pro football team playing in the NAFL. He also does media relations for the Southern Oregon Riverdawgs.

"In the mid-1980s the Speech Arts Building at CSUF was a magical place where creativity flourished. The program and staff prepared us well for the rapidly changing world of media. As we travel on our paths around the world, we are forever grateful for the seed they planted."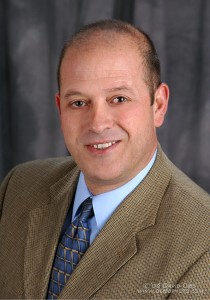 Andrea Guyton (B.A., 2015)

Andrea is an editor for dayside news at ABC30. She graduated from Fresno State's MCJ program with an emphasis in Electronic Media Production. She has worked from being part-time TelePrompTer to graphics, transmissions, and finally full-time editor. She also does photography and filming on the side.
Victor Hernandez (B.A., 2018)
Victor Hernandez is the former director of domestic newsgathering at CNN/U.S. and former director of digital media at Banjo.

"The academic experiences and life perspectives afforded during my time at California State University, Fresno helped shape my work ethic, vision and leadership values I've tried to exemplify throughout my career. I find myself fortunate enough to work for one of the most recognizable media brands on the planet, alongside some of the most foremost journalists from respected global academic institutions; however I'm always genuinely gratified of my humble roots on the Fresno State campus and often quick to match my honorable Valley pride with those of my esteemed colleagues."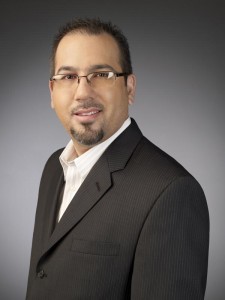 Matthew Mealer (B.A., 2012)
Matt is a freelance cinematographer and video producer and is a graduate of Fresno State's MCJ department. He has worked for CrossCity Christian Church, KSEE TV and Fresno Pacific University before moving into full-time freelance production. He has shot and edited the locally-produced broadcast series "Dine Out Along The Road" and "Beyond the Harvest" (airing on KMPH), along with many other documentary, commercial, and corporate projects.
Soma Norodom (B.A., 1993)
Soma recently accepted a new position as a Columnist for the Phnom Penh Post, the number one newspaper in Cambodia. The column will talk about controversial and sometimes taboo topics and issues affecting Cambodia. This is a very influential and powerful position and is another promotion that reveals how "the top leaders in the country are grooming [her] to become the future leader of Cambodia."
Soma says of her time at Fresno State, "My years at Fresno State were unforgettable. I loved attending the classes and my professors challenged us every day, not only as students but as role models and citizens. I am proud to have achieved my career goals in Television Broadcasting and most of all, I can proudly say that my former professors are my friends, and still my biggest supporters."
Cesar Perez-Villegas (B.A., 2012)

Cesar is a mobile truck engineer and a graduate of the MCJ department with an emphasis in Electronic media production. He has worked with Comcast Home network, ESPN Regional, and Rush Media. He is currently the Mobile Production Engineer at Community Media Access Collaborative or CMAC. He heads up Live mobile productions as well as the internship program in collaboration with Fresno State.
Fabiola Ramirez (B.A., 2016)
Fabiola is a news reporter at CBS47/KSEE24 and fill-in anchor for Telemundo. She is a graduate of Fresno State's MCJ Department with an emphasis in both Broadcast Journalism and Multimedia with a minor in Spanish.
Chad Saechao (B.A., 2017)
Chad is a Director of Photography (DP) based in Los Angeles and is a graduate of Fresno State's MCJ Multimedia option. His work has been featured on No Film School, MTV, World Star Hip-Hop, Visalia Times-Delta, Roger Ebert, and more. He has been DP on multiple music videos and commercials.
Lisa Talley (B.A., 2012)
Lisa Talley is the Editor and Co-Founder of the Fresno Flyer magazine as well as an Instructor with the Community Media Access Collaborative (CMAC). A graduate of Fresno State's MCJ Department, Lisa has worked with Comcast Home Network, BLARE Media, and Stellar Lense Productions whose work was featured on Robert Rodriguez's El Rey Network in The People's Network Showcase Horror Edition Vol 2.
Jan Yanehiro (B.A., 1970)
Jan Yanehiro is a former Emmy Award-winning television host. She pioneered the magazine format on television as co-host of Evening Magazine, a nightly program in San Francisco from 1976-1990. She has been the Director of Multimedia Communications at the Academy of Art University in San Francisco since 2008. She continues to host charity events, work in video productions, and travels the world giving lectures and universities.
"Solid journalistic skills are what I learned best at Fresno State. Back in my day, it was called journalism… and we were taught to report with integrity, factual information and compassion. I valued my lessons then… and they hold their value today. I remember learning what made a good story; I also remember learning what I could do to move beyond a good story. I hope I have made all my professors proud."
Yanehiro received an honorary doctorate from the Academy of Art University in May 2018.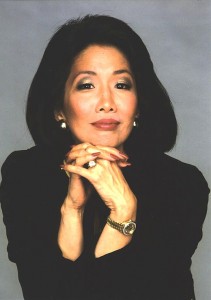 Advisory Board for MCJ Advertising/Public Relations Option
In Spring 2021, MCJ launched its first Advertising and Public Relations Advisory Board. These wonderful volunteer industry leaders will meet twice per semester to provide feedback, ideas and support for the students, faculty and curriculum in the option. Thank you to all of these amazing area AD/PR professionals!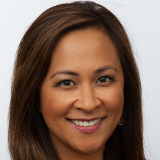 Zara Arboleda
Director of Communications
Valley Children's Healthcare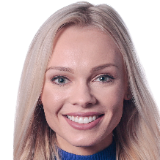 Marilyn Crowley
CEO
PREM PR & Social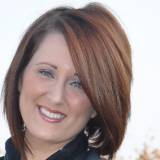 Megan Jacobsen
VP, Sales and Marketing
Gills Onions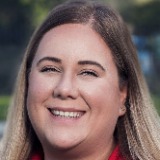 Nicole Maul
Division Comm. Director
American Red Cross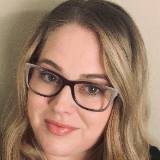 Tanya Osegueda
President
Tanya Osegueda PR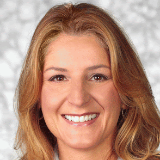 Michele VonTersh
Senior Vice President
Community Medical Ctrs.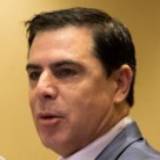 Mark Astone
CEO
Catalyst Marketing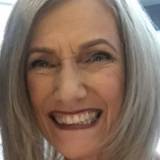 Karen Franz
General Sales Manager
Cumulus Radio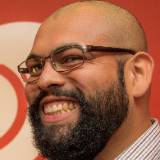 Enrique Loera
Sr. Marketing, Sales Exec.
I Heart Media Fresno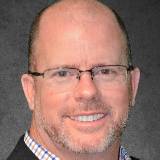 Eric McCormick
President
McCormick Marketing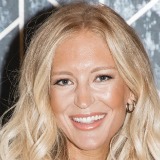 Rae Pardini Matson
CEO
RPM Public Relations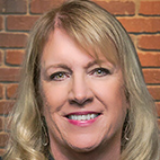 Jill Wagner
President
Idea-Emporium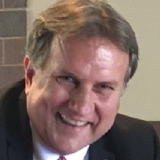 Greg Baker
Local Sales Manager
ABC 30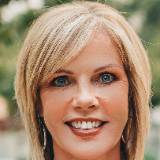 Jody Hudson
VP Communications
Girl Scouts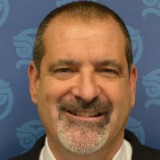 Jim Lowe
VP Research, Analytics
EECU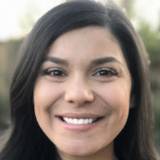 Marisa Moore
Senior Vice President
Bank of America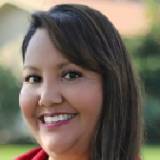 Laura Ramos
Programs Manager
California Water Institute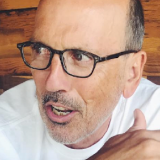 Bruce Batti
President
Jeffrey Scott Agency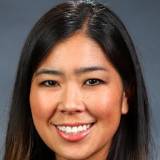 Ashley Ilic
Director, Brand Strategy
Fresno State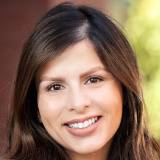 Cynthia Martinez
Sr. Manager,Public Affairs
Southwest Strategies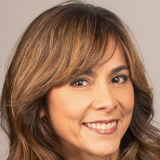 Jane Olvera
President
JP Marketing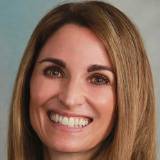 Kelley Sanchez
Dir., Marketing/Comm.
Saint Agnes Medical Ctr.