Media, Communications and Journalism
Ray Steele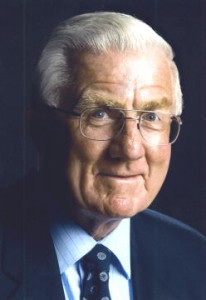 Retired Fresno Bee president and publisher Ray Steele Jr. was the inaugural inductee to the Department of Media, Communications and Journalism Alumni Hall of Fame at California State University, Fresno.
The induction ceremony was held on Thursday, Oct. 30, at the Smittcamp Alumni House at Fresno State. It was also a fundraiser for the renovation of the department's computer laboratory.
Steele, a Fresno County native, graduated in 1968. He worked at the Associated Press Fresno bureau, while still attending classes, and joined The Fresno Bee as a reporter in 1967. He rose to metro editor before accepting a series of executive assignments for Bee owner McClatchy Newspapers (now the McClatchy Co.; NYSE symbol: MNI), headquartered in Sacramento.
He was appointed publisher and president at The Fresno Bee in 2001.
Steele has served on the boards of the California State University, Fresno Foundation, Fresno Business Council, Fresno Metropolitan Museum and Economic Development Corporation of Fresno County. He was the Fresno State alumni Association 2005 Top Dog Outstanding Alumnus of the College of Arts and Humanities.
We sincerely appreciate Mr. Steele's generous donation that allowed us the opportunity to purchase 20 iMac computers to update one of our computer labs.