Media, Communications and Journalism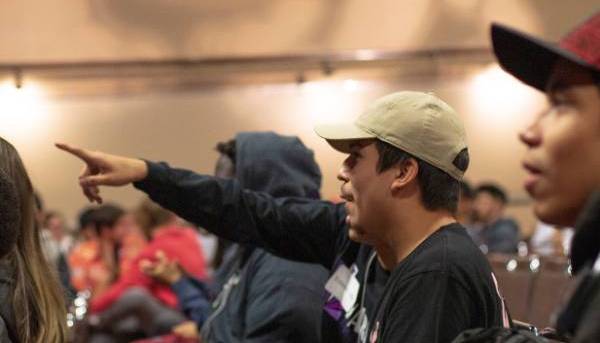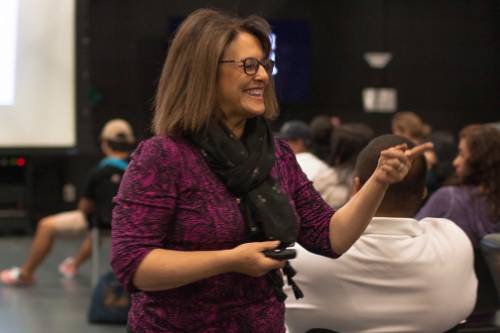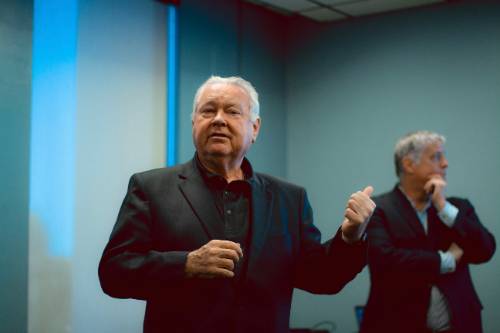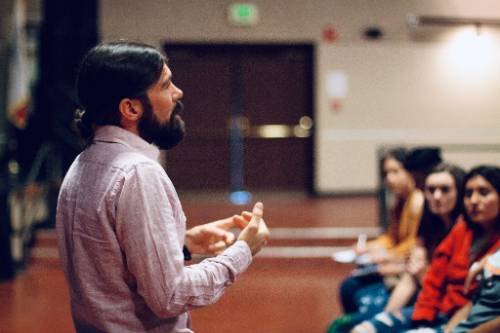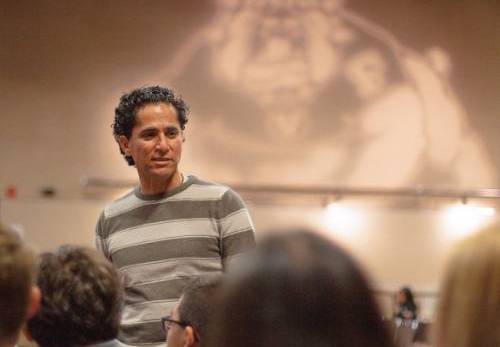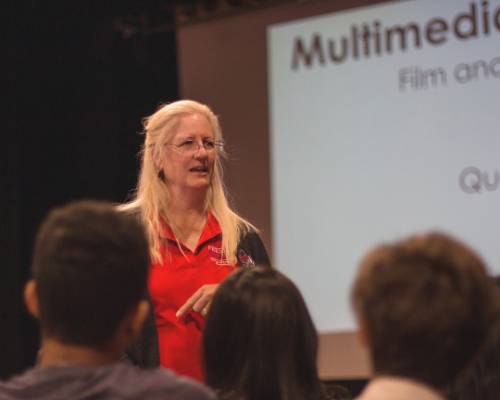 MCJ Day
In October, 2019, nearly 300 area high school students came to Fresno State to hear about what the Department of Media, Communications and Journalism had to offer. After an introductory session, students heard from an all-star panel of MCJ alums about how the department helped them. After lunch, the students picked two sessions to attend -- either how to create an ad campaign, how to spot fake news, the secrets of podcasting, how to use social media and creative media storytelling.
All-Star Panelists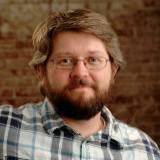 Bryan Harley
Bryan Harley is the executive director of Community Media Access Collaborative (CMAC), a non-profit community media center that provides free and low-cost access to media production training and resources for youth, adults, seniors, community benefit organizations, and government agencies. Bryan has been with CMAC since it launched in 2012 and took over as executive director in January 2019. He previously worked for Catalyst Marketing Company and FOX Sports.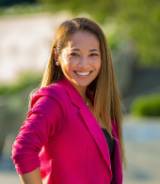 Jordan Adams King
Jordan King is currently a marketing specialist at Valley Children's Healthcare. In her position, she oversees creation and implementation of strategic plans for service lines including childhood cancer and pediatric epilepsy.
Previously, Jordan served as the executive director of marketing and communications at Girl Scouts of Central California South, serving Girl Scouts from Madera to Kern counties. In addition, she owns Beyond PR & Communications, a boutique communications company that works with small Central California businesses on branding, marketing and building an online presence.
Her clients currently range from wineries to information technology companies. She is a proud Fresno State Bulldog having earned her bachelor's degree from Fresno State in mass communications and journalism with an emphasis in public relations, along with a minor in deaf studies and a certificate in special event planning. She also received her master's degree in business administration from Pepperdine University.
She is a self-proclaimed coffee-holic who is always looking for the next new place to travel.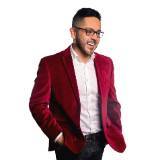 Carlos Perez
This is Carlos Perez's bio, and this is his attempt at telling you all about him in a matter of a few sentences.
He's a Fresno State alumnus, former advertising agency executive and sales director, current senior communications specialist and cardio fitness instructor.
While in the agency setting, he worked on various ad campaigns to win multiple Gold and Silver Addy Awards for clients such as Chukchansi
Gold Resort & Casino, The City of Fresno's Department of Public Utilities, Educational Employees Credit Union, Emanuel Medical Center (Turlock) and Me-n-Ed's Pizzeria.
He's helped lead an agency's sales team in creating a successful outreach strategy to acquire new business in California, securing accounts across different industries such as healthcare, government, retail and education.
He's also involved in the community, and loves strengthening those relationships each day by establishing and maintaining individualized connections with nearly each person he meets. He's the vice president of the MCJ Alumni & Friends Chapter at Fresno State, a dance fitness instructor at GB3 and a marketing consultant for CASA of Kings County.
That really wasn't a lot of information about him, was it? Then be sure you get a chance to say "hi" to him and get to know him a little more.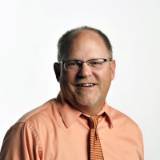 John Rich
John Rich has been managing editor of The Fresno Bee since April 2015. In nearly 35 years at The Bee, John has held roles including sports editor, local news editor and assistant managing editor.
Prior to arriving at The Fresno Bee, and while pursuing his BA at Fresno State, John worked part-time for four-plus years at The Modesto Bee filling roles in sports, local news, features and the copy desk.
John was managing editor of the Daily Collegian during his one semester on staff. He previously attended Grace Davis High in Modesto and Modesto Junior College.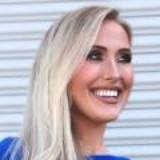 Megan Rupe
Megan Rupe is a Central Valley native who's made her home in Fresno as the weekend anchor on KSEE24. Megan reports for both KSEE24 and CBS47 Monday through Wednesday, sharing community stories, covering crime, city and state politics, and more. Megan has reported live on scene during many destructive California wildfires. Megan reported live from Yosemite National Park during 2018's Ferguson fire, which historically closed the park to visitors, burned more than one month and cost two firefighters their lives. Megan has interviewed presidential candidates one-on-one, and has covered political races, visiting presidents and former presidents in their visits to the Central Valley. Megan has flown across country, covering valley veterans on their Central Valley Honor Flight trip to Washington, D.C.; she's also reported from a Hollywood backlot, previewing the latest Criminal Minds spin-off. She's been in a cage with a lioness and up in an aerobatic plane. Join her each Saturday and Sunday at 11 p.m., on KSEE24!