Department of Modern and Classical Languages and Literatures
Portuguese Program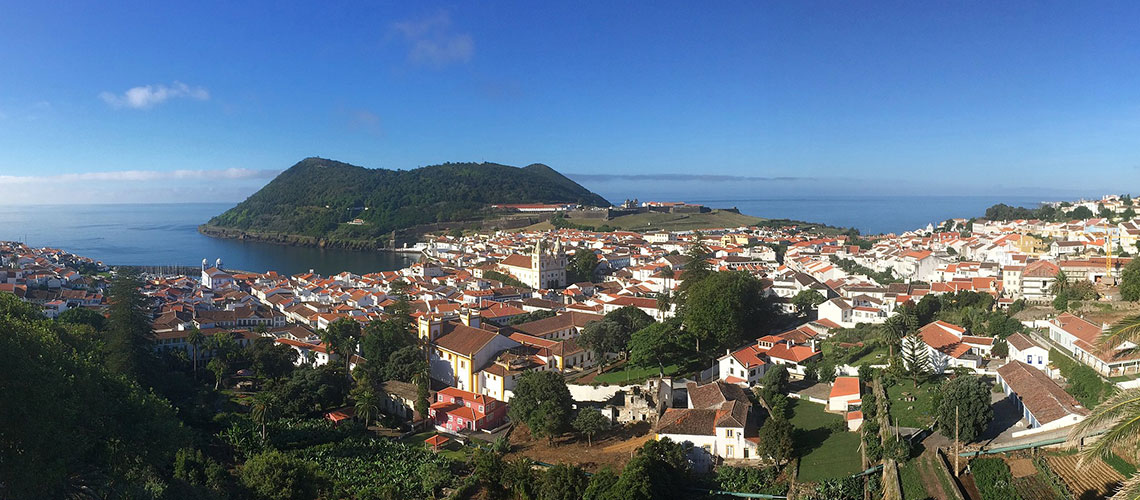 Image: View over Angra do Heroismo, Azores. Credit: kallerna, CC0, via Wikimedia Commons
Portuguese is the third most spoken European language and the sixth most spoken language in the world, with millions of speakers in all five continents.
Portuguese is an asset to those wanting to explore new avenues for their professional and personal lives.
"Credit Allowances" are listed for Foreign Language classes. It is based on the student's experience in the language and most from the studies in high school. You may find those allowances here.
Credit by Examination: To "test out" of a course, you must be enrolled in the course for the same semester. There is two application procedure (1) the department request and (2) the university's Application for Credit by Examination". The same Department Credit Allowances pertain for students requesting to test out.
The department application is available at the department office (Peters Business Bldg, Room 393). This form will required a copy of your unofficial transcript for the Chair's review and decision.
Portuguese Faculty
Portuguese Lecturer