Middle East Studies Program
Middle East Studies Program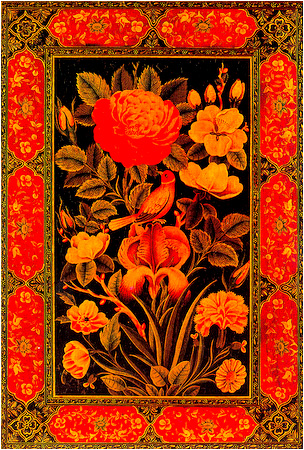 Mission
The Middle East Studies Program at California State University, Fresno, aims to provide a broad intellectual foundation and an experiential platform for understanding various aspects of the region. Peace and friendship through dialogue, understanding, and cultural exchange is at the heart of our mission. The program offers an interdisciplinary minor in Middle East Studies with language programs in Arabic, Armenian, Hebrew, and Persian. The interdisciplinary nature of the program draws on a group of faculty and students who bring perspectives from different academic disciplines, including anthropology, art and art history, economics, ethnomusicology, geography and environmental studies, history, languages and linguistics, literature, media and film studies, philosophy, religious studies, and women's studies.
We define the Middle East not only as a geographical entity that has been outlined in a variety of ways by different scholars and institutions, but also as a wider cultural entity that may include the generally defined geographical entity as well as all of North Africa, Central Asia, parts of Northwestern China, Diaspora communities, and beyond.
About Us
The Middle East Studies Program was created through the support of a Title VI-A grant from the Department of Education for International Studies and Foreign Languages in 2009. In 2010 the interdisciplinary minor in Middle East Studies was established.
The course of study for the minor provides an understanding of the geocultural diversity of the region and promotes an awareness of the interconnectedness of the world. The curriculum includes the study of Middle Eastern languages and cultures as well as a critical framework for examining, analyzing, understanding, and experiencing contemporary nations and cultures of the region.
The interdisciplinary nature of the program makes available to the students a wide range of courses from numerous academic disciplines within the College of Arts & Humanities, the College of Social Sciences, and the Craig School of Business.
Related Links
Future Students