Academics
The Department of Philosophy, along with a dynamic program in philosophy and Pre-Law, houses Peace and Conflict Studies Program, Religious Studies option, Jain/Hindu Dharma initiative, and Social Justice certificate.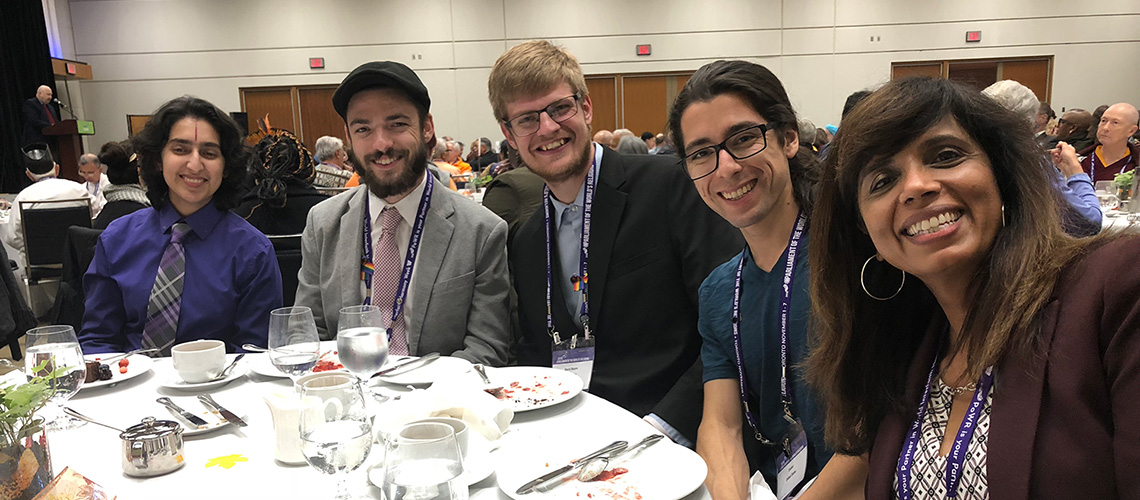 Spring 2023
HON 101 Emerging Voices. Religion, Society, and the Quest for Identity: Understanding through the Autobiographical Writings of Gandhi, Lewis, and Yousafzai. This course will examine the emergence of the category of "religion", a result of colonialism on the Indian subcontinent, and its social impact. Furthermore, this course will explore how the classification of religion led to a rise of nationalism, and new identities of caste, race, and gender in India and in other colonized contexts.
PAX 100

Provides an overview of causes and types of conflict. Critical examination of issues related to war, peace, and justice. Principled negotiation; cultural awareness.
PAX 110

Theories, methods, and skills in personal transformation, anger management, communication, engaging cooperation, building community, reducing prejudice, maintaining relationships, and consensus decision making. Emphasizes multicultural perspectives.