Center for Creativity and the Arts
Our People
Meghan Cartier
McClatchy Fresno Arts Endowment Grant Round 3 Programing Coordinatior
Meghan is an Art History M.A student at Fresno State. She studies Pre Columbian art with a focus on Central Mexican codices.
In coordination with the Art and Design Department the following staff assist with different projects and events.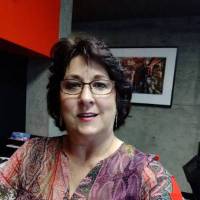 Rhonda Velasquez
Administrative Assistant
Rhonda Velasquez has been on campus for 26 years assisting faculty, students and staff! She is happy to help you with any issues or problems to improve your campus experience.
Chris Lopez
Gallery Technician
Christopher Lopez is the Conley Gallery Technician at Fresno State. He received his MFA in New Practices at San Francisco State, University in 2013. Lopez is a member of Corridor 2122, an art collective in downtown Fresno where he continues his art practice in new media.
Current Interns
For more information about interning with CCA please contact Neil Chowdhury.
nchowdhury@mail.fresnostate.edu
Past Interns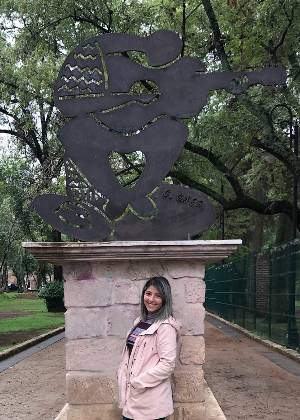 Iridiane Robles
Graphic Design Intern
I am a BFA graphic design student. I was born in Mexico, but moved to Fresno at a young age. I am very thankful I did because I've met an array of different people and learned so much about many different cultures. My hobbies include watching a lot of television, traveling, and spending
time with my two dogs and cat.
Meghan Cartier
Social Media and Curatorial Intern.
Meghan is a Fresno State graduate student studying Pre Columbian art history. Meghan is the 2017 CCA intern responsible for social media and aids in the curation of exhibitions. She is also a 2016-2017 Research Fellow for the Graduate Net Initiative.
Jamie Boley
Shawl Project Liaison Artist Intern
Fresno State graduate student Jamie Boley, a member of the Choctaw tribe, conceived The Shawl Project when the Center for Creativity and Arts announced its 2016-2017 theme, "Native Communities: Tradition and Innovation." Boley wanted to share the tradition of shawl making with the Fresno State community. She has served as a liaison between the Center for Creativity and the Arts and Lakota elders in the Central Valley
Jamie Boley's paintings and drawings are formally beautiful and raise thought-provoking questions about life, the environment, and the nature of painting itself. Her work is concerned with our changing landscape, the effects of drought and pollution, and the way these issues relate to the various aspects of her Native American heritage. In addition to teaching drawing classes at Fresno State, Jamie has taught children's art classes for seven years, volunteering at Arts Visalia and working with Native American youth through a nonprofit program.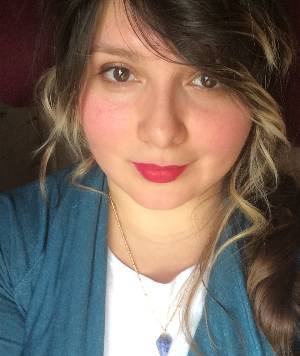 Jazmine Miller
Graphic Design, Programming, and Social Media Intern
A BFA Graphic Design student from Madera, Jazmine was the 2016 Graphic Design and Curatorial intern for the Center of Creativity and the Arts. Jazmine was responsible for social media, assisting with the arts programing, and supporting the CCA Director Cindy Urrutia.. She is a Native American student affiliated with the Ione Band of Miwok Indians, and is excited for the theme of Native Communities: Tradition & Innovation. She hopes to learn about the shared experience of these communities, so she can gain further appreciation for the art and history of the many communities. She is a big animal lover and enjoys creating ceramic work as often as possible.
Related
L
inks
Find us on:

Contact:
Call the Arts & Humanities Dean's Office at 559.278.3056
or email Director Cindy Urrutia at currutia@csufresno.edu
Persons with Disabilities:
Fresno State encourages persons with disabilities to participate in its programs and activities. If you anticipate needing any type of accommodation or have questions about the physical access provided by CCA, please call the Arts & Humanities Dean's Office at 559.278.3056 in advance of your CCA participation or CCA visit.