Center for Creativity and the Arts
Exhibition | August 19 through October 31 at the Phebe Conley Art Gallery
Reception | 5 p.m., Thursday, September 9 at the Phebe Conley Art Gallery
Satellite exhibit | Constellating Care Networks, Fresno City College and Center for Creativity and Arts co-sponsored , Sept. 2 through Oct. 8 at the Art Space Gallery, Fresno City College.
Performances of the Heart: Female and male impersonators, drag performers and artists of Fresno | 5 p.m. Sept. 25 at the Phebe Conley courtyard.
CineCulture virtual screening | "Carlos Jáuregui: The Unforgettable Fag." The event features an online screening October 18-22 and a Zoom discussion with director Lucas Santa Ana at 5:30 p.m. Oct. 22.
Concert and Poetry Reading | Featuring members of the LGBTQ+ community and led by Professor Benjamin Boone, details TBA.
Panel Discussion | details TBA.
Website | npyt.fscenterforcreativityandarts.org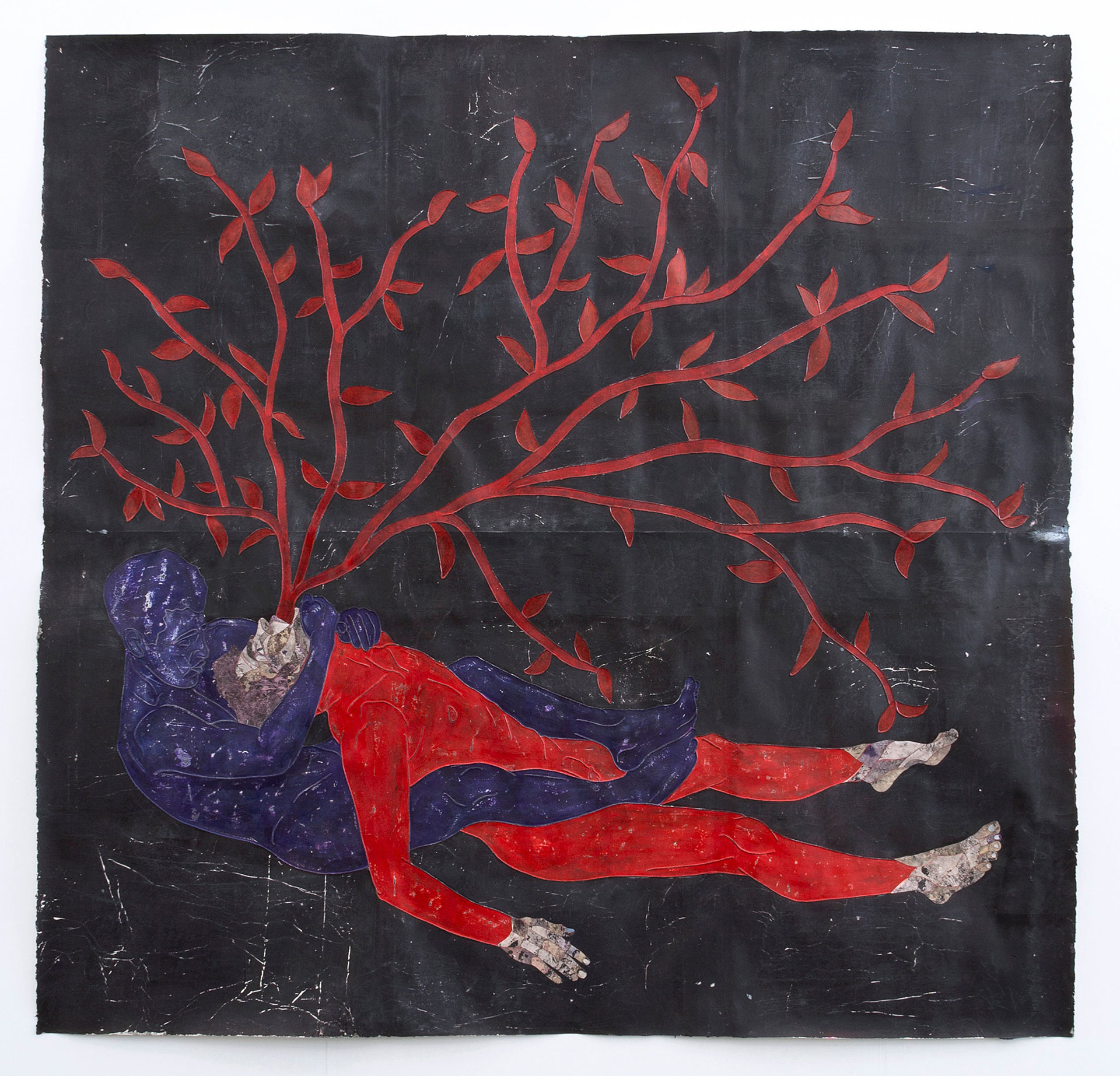 Image Credit: My vision is small fixed to what can be heard between the ears to the spot between the eyes a well-spring to el mundo grande, 2018. Ink, graphite, twine, cut paper, glitter, and egg tempera on paper, 87 1/2 x 90 in. © Felipe Baeza. Courtesy Maureen Paley, London.
It was a hot Friday night in New York City in 1969. Across from Christopher Park in Greenwich Village, the Stonewall Inn bar, a haven for drag queens and crossdressers, was packed with the usual crowd. Like many gay bars at that time in New York, the bar was operated illegally by the mob. Around 1 a.m. that Saturday morning, eight undercover officers entered intending to close the bar for good.
At the time, it was a crime to "masquerade" as a person of the opposite sex, so the officers immediately targeted drag queens and crossdressers for arrest as the police van pulled up. Outside the bar, according to reports, police were roughing up a lesbian person in handcuffs when the growing crowd had enough and began fighting back.
Throughout the Stonewall riot and the demonstrations during the following six days, a homeless, Black transgender woman, Marsha P. Johnson, began to emerge as the movement's leader. Stonewall was the beginning of a new era for the LGBTQ+ community regarding civil rights and social advocacy.
Fifty years later, Johnson's rallying cry, "nobody promised you tomorrow," would become the title of a critically acclaimed 2019 art exhibition at the Brooklyn Museum commemorating the Stonewall uprising anniversary.
With the help of a $205,000 grant from The McClatchy Fresno Arts Endowment of The James B. McClatchy Foundation, the Center for Creativity and the Arts will present the "Nobody Promised You Tomorrow: Art 50 Years After Stonewall" at Fresno State.
In addition to works displayed at the 2019 Brooklyn Museum exhibition, the Center for Creativity and the Arts will work with the Brooklyn Museum to include local and West Coast artists. A catalog of the exhibition will be available through the center.
Nobody Promised You Tomorrow: Art 50 Years After Stonewall catalog
Available for purchase after August 19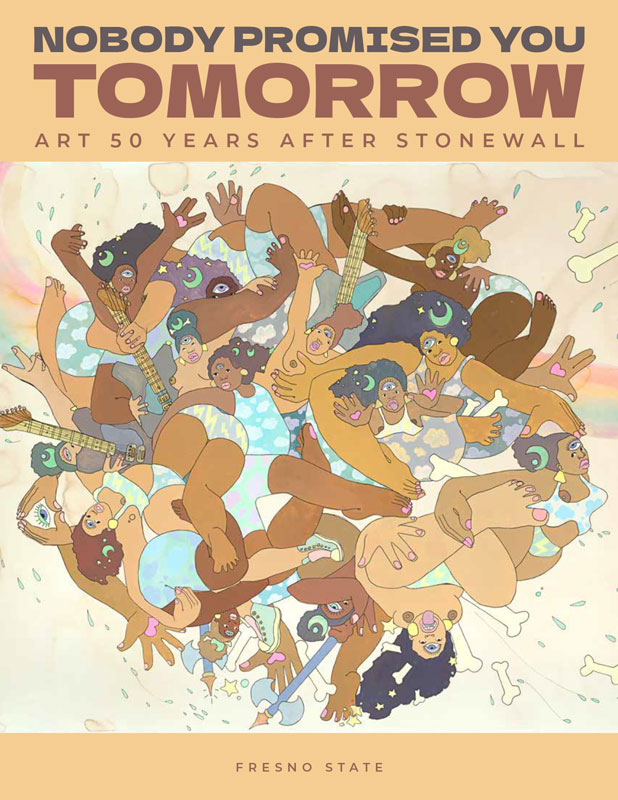 ---
The Center for Creativity and the Arts is the Central Valley's leading interdisciplinary institute for the arts.
CCA is a collaboration and dialogue across the university's colleges and disciplines; the Central Valley's multicultural roots, cultures, and industries; and local K-12 arts education affiliates. Serving a diverse university and regional community, CCA engages the public through innovative art exhibitions, university-wide programming and curricula, and community events. Our goal is for the university and the community to be partners that partake in an active conversation on the arts, why the arts matter, and how the arts can enrich our lives.