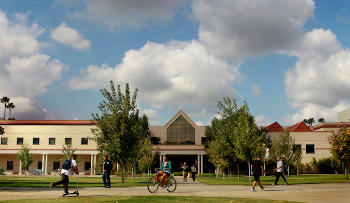 2020 Concerned Philosophers for Peace Conference: Call for Papers
Theme: Peace and Hope in Dark Times
October 30-31, 2020
California State University, Fresno
WE ARE REASSESSING THIS CONFERENCE IN LIGHT OF COVID-19. AN UPDATE WILL BE PROVIDED IN JUNE, 2020 ABOUT WHETHER THE CONFERENCE WILL BE POSTPONED, MOVED ONLINE, OR BE HELD AS ORIGINALLY PLANNED
Submit abstracts of 500 words for papers related to this theme
or to the overall mission of Concerned Philosophers for Peace.
What are the challenges for peace? What can we hope for?
Topics might include, but are not limited to:
Political challenges for peace: authoritarianism, lawlessness, broken democracies, etc.
Environmental challenges: climate change, environmental justice, etc.
Social challenges: homelessness, poverty, domestic violence, insecurity
Personal challenges: hopelessness, resignation, bystander effect, etc.
Exemplars of nonviolence
Exemplars of moral courage
Successful nonviolent movements
The role of hope in the philosophy of peace
The need for solidarity, love, and other virtues
We welcome submissions from undergraduates, graduate students, and professional philosophers, as well as from a range of fields including philosophy, law, public policy, business, history, religious studies, political science, social science, or related fields. Submissions from teachers, researchers, or practitioners are also welcome, particularly insofar as those presentations could complement the theme of the conference. We also especially welcome proposals from women and minorities, and are committed to making this year's conference inclusive and welcoming to all.
**There will be a $100 prize for the best graduate student paper**


(Please indicate if you are a graduate student when you submit your abstract)
Submission Guidelines
Submit: an abstract (with bibliography) of no more than 500 words, prepared for blind review
Send to: Andrew Fiala at afiala@csufresno.edu
Write: "CPP 2020 submission" in subject line
Deadline:

June 1, 2020

. Extended to July 1 due to COVID-19. Please see message at the top of the page.
Format: submit only files in .doc, .docx, or .pdf.
Include: name, institutional affiliation, e-mail address, and paper title in the body of your e-mail (if you are a graduate student and would like to be considered for a graduate student award, indicate that in your email).

Acceptance notices will be sent in early July.

We are working on how to adapt to COVID-19. Please see message at the top of the page.
About Concerned Philosophers for Peace
Concerned Philosophers for Peace is the largest, most active organization of professional philosophers in North America involved in the analysis of the causes of violence and prospects for peace.
More information at Concerned Philosophers for Peace website:http://peacephilosophy.org/
Local Host: Fresno State
This conference is being hosted by the Philosophy Department, the Ethics Center, and the Peace and Conflict Studies Program at California State University, Fresno.
Contact person is Professor Andrew Fiala: afiala@csufresno.edu
Fresno State is located near the Sierra Nevada mountains and Yosemite National Park. Fresno State has a beautiful and renowned "peace garden" with monumental statues of Mohandas K. Gandhi, Martin Luther King, Jr., Cesar Chavez, and Jane Addams. Fresno is a few hours drive from San Francisco or Los Angeles. The Fresno-Yosemite airport (FAT) provides easy access to campus.


For more information: http://www.csufresno.edu/