Philosophy Club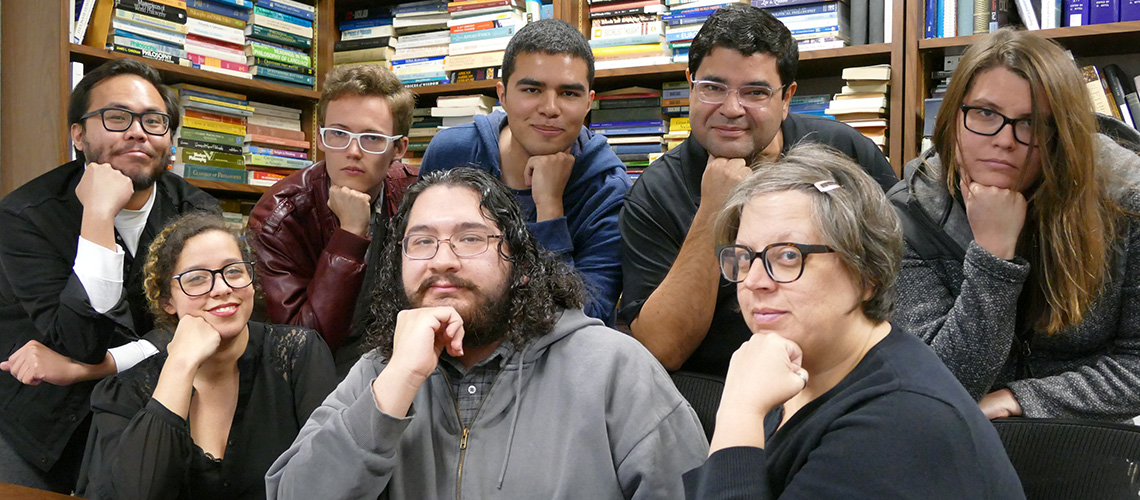 Come think out loud with us!
The Fresno State Philosophy Club is an organization where philosophy majors, minors, and other interested Fresno State students get together and discuss philosophical, religious, and legal topics and issues. As the Philosophy Department includes many inter-connected fields (philosophy, religious studies, pre-law, peace and conflict studies, Middle East studies, and social justice), the philosophy club welcomes students interested in any of those fields.
Philosophy club discussions are accessible and enjoyable for all, and neither require prior experience nor technical knowledge. Recent and future topics include: transhumanism, criminal justice reform, the philosophy of AI, and even the philosophical issues underlying pop culture phenomena. Any participant can propose topics for future philosophy club meetings.
The Philosophy Club meets every Monday at 2:00 in Music 104 (The Phil Zone).
Philosophy Club Officers
Taylor Chavez
Position: President
Majors: Philosophy
Clark Froelich

Position: Vice President
Major: Philosophy, Religious Studies Option

Ahmed Almaimani

Position: Treasurer
Major: Economics

Faculty Advisor: Dr. James Rocha, Assistant Professor of Philosophy <jamesr@csufresno.edu>