Contact Us
Director
Dr. Virginia Crisco ( vcrisco@csufresno.edu )
How To Reach Us
Contact us at the Writing Center Virtual Office on Zoom:
https://fresnostate.zoom.us/j/91831029261
(559) 278-0334
When We're Open
Mondays, Tuesdays, Wednesdays: 9:00–6:00
Thursdays: 9:00–4:00
Fridays: 10:00–2:00
Where We Are
We are located in ED 184 in the Education Building on the Northwest corner of Shaw and Maple.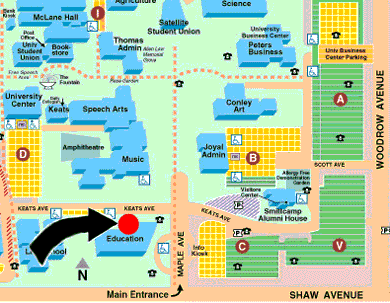 Become a Tutor
We hire new tutors every Fall and you don't need to be an English major to become one. We've had great tutors who were History, Music, and Biology majors. Are you a successful student and writer willing to learn? Would you enjoy working and learning with smart, funny people like yourself? Stop by and talk to us about becoming a tutor!