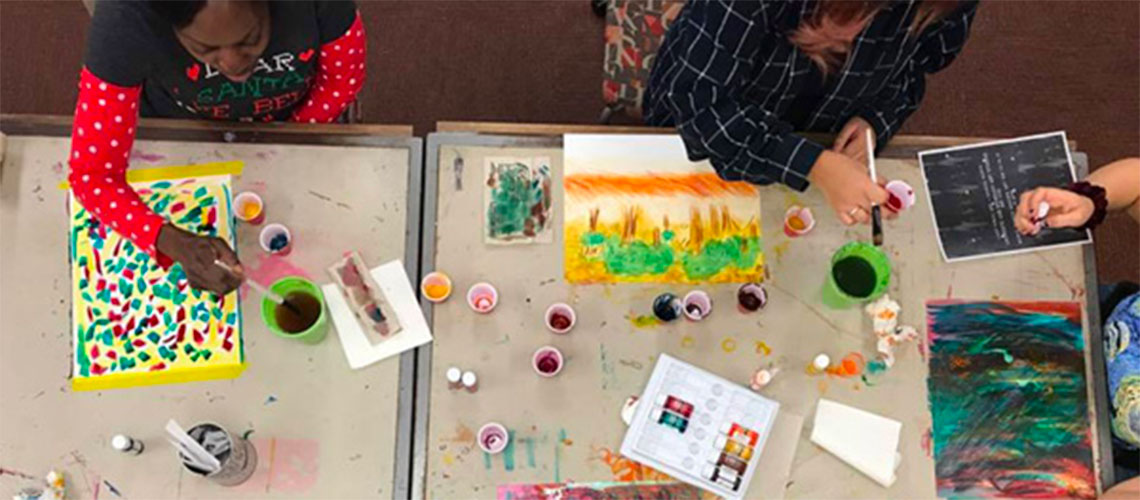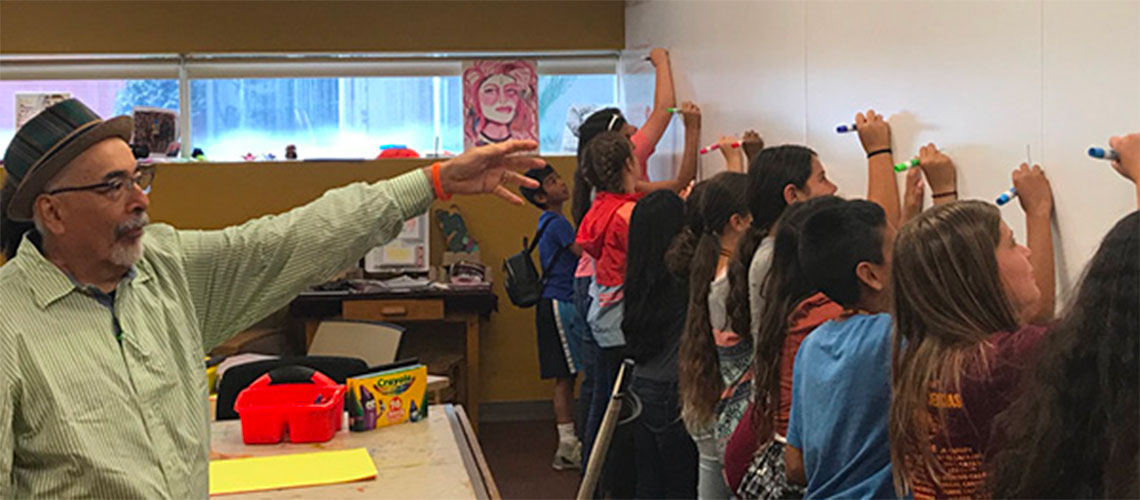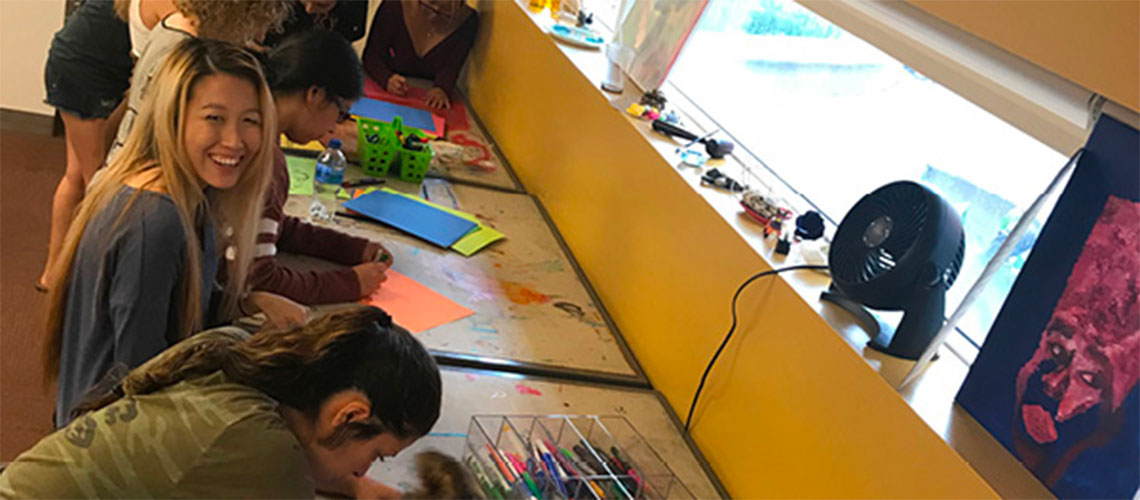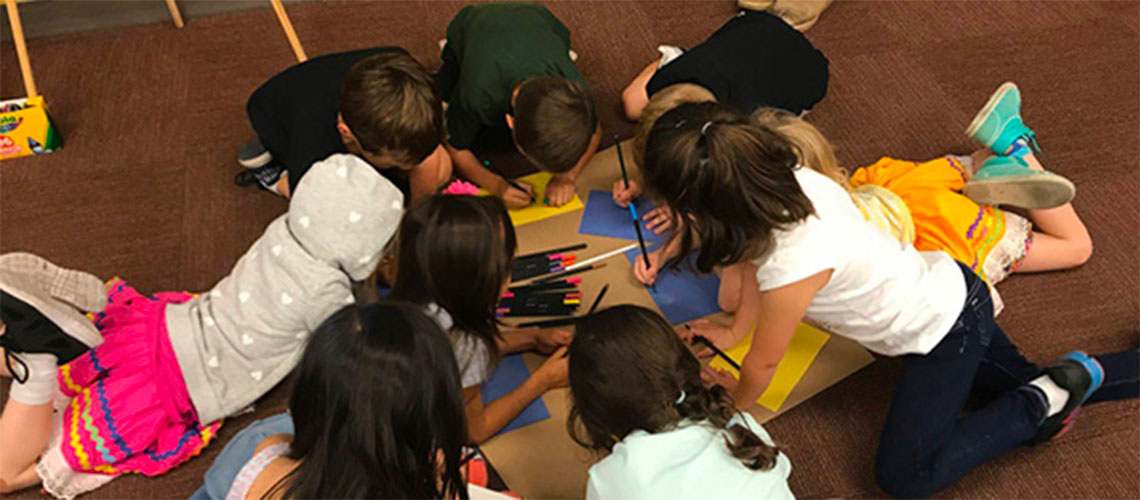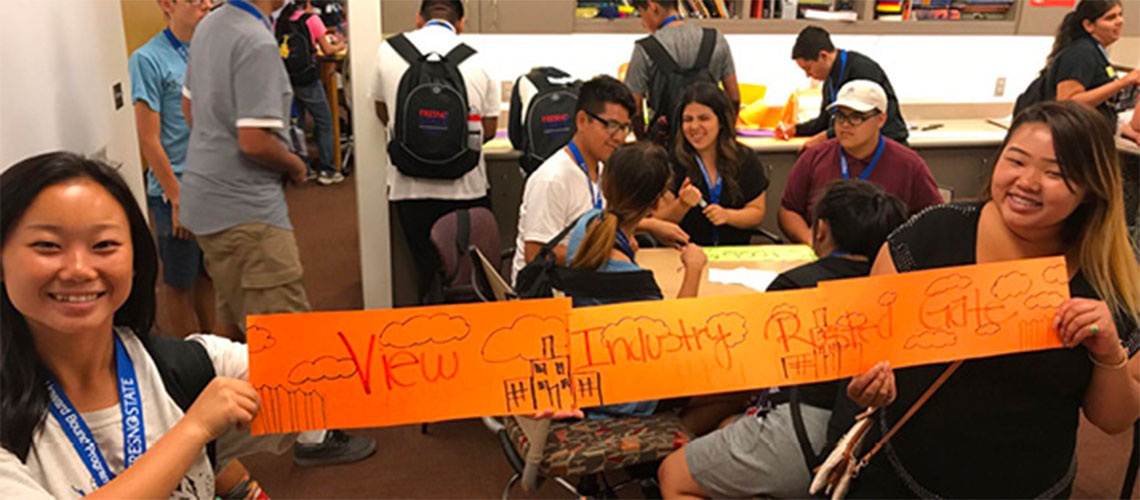 Laureate Lab Visual Wordist Studio
The Laureate Lab Visual Wordist Studio, located inside the Fresno State library, brings together students, writers, artists, and community members to explore the dimensions of and connections between poetry, sound, movement, visual art, and performance.
La Lab is an open and free space that believes in and encourages collaborative creation toward promoting inclusivity in art and poetry that represents our collective unity.
La Lab is coordinated by U.S. Poet Laureate Emeritus Juan Felipe Herrera. Its supervising artist is Anthony Cody. The space is staffed by graduate and undergraduate fellows from the College of Arts and Humanities, as well as a dedicated group of volunteers.
---