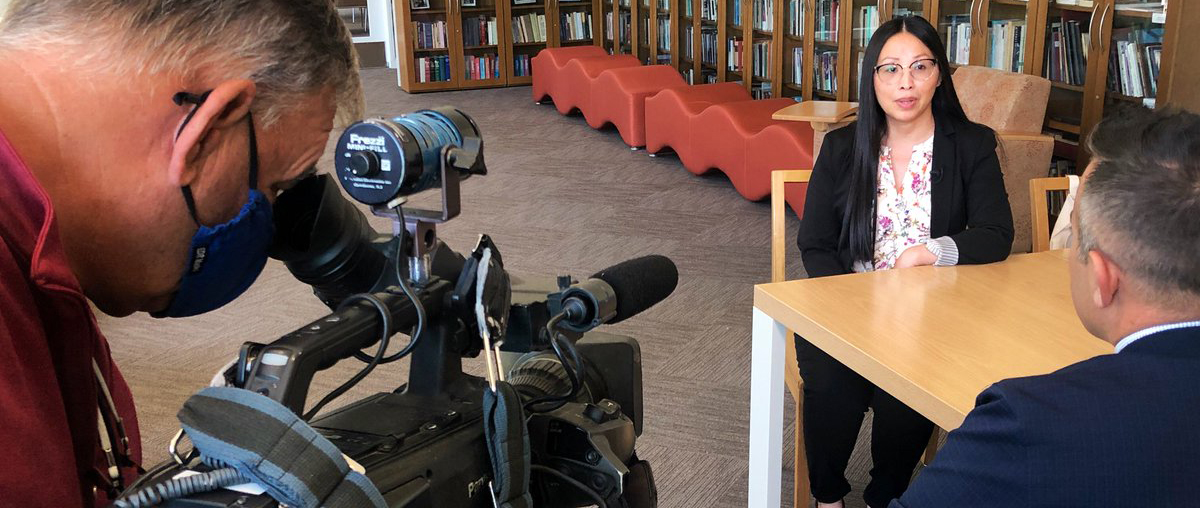 English in the News
The Department of English and the Creative Writing Program have a long history of student, alumni, and faculty successes. These include local, regional, and national accomplishments in research, writing, teaching, and publishing. They also include accomplishments in a wide and sometimes unexpected range of professional fields.
---
English Newsletter
Published three times per year, the English Department's email newsletter aims to inform our writing communities about the incredible work of our talented faculty, students, and alumni. The newsletter also includes a listing of upcoming events, and a Giving Spotlight that shows the impact of scholarship gifts on our student scholars.
Issue 2.1
September 2022
Featured news:
Spotlight on the Cheng Lok Chua Scholarship
Faculty kudos for Venita Blackburn, J. Ashley Foster, Sean A. Gordon, Alison Mandaville
Students of Distinction Janette Lopez Villalobos, Mary Sosa, Carolina Vasquez Mata
Alumni kudos for Soreath Hok, Delaney R. Olmo, Shelby Pinkham
Issue 2.2
February 2023
Coming soon!
Issue 2.3
June 2023
Coming soon!
---
Issue 1.1
September 2021
Featured news:
Faculty kudos for William Arcé, Jenny Krichevsky, Reva E. Sias, and René Rodríguez-Astacio
Dean's Medal winners Harrison Martin and Anthony Cody
Faculty new books by Venita Blackburn, Ra Jarrar and Mai Der Vang
Issue 1.2
February 2022
Featured news:
Faculty kudos for Mai Der Vang and Venita Blackburn
Profiles of scholarship recipients Maiyang Lor and Sydney Allison Hinton
Alumni kudos for Taylor Petersen and Michael Harding
Issue 1.3
June 2022
Featured news:
Faculty Mai Der Vang named a finalist for Pulitzer Prize
English students present at annual CAH honors symposium
Alumni kudos for Anthony Cody, Navdeep Singh Dhillon and Burlee Vang