Philip Levine Reading Room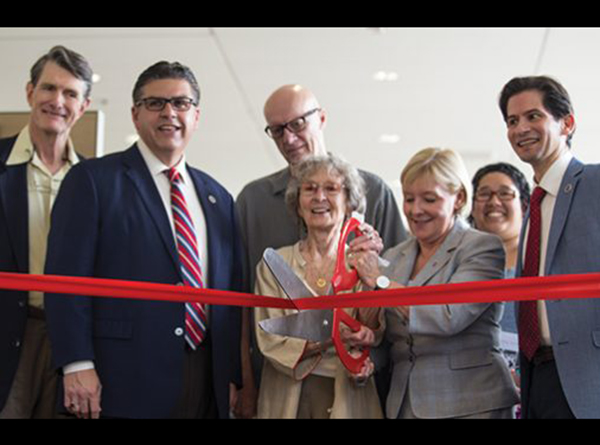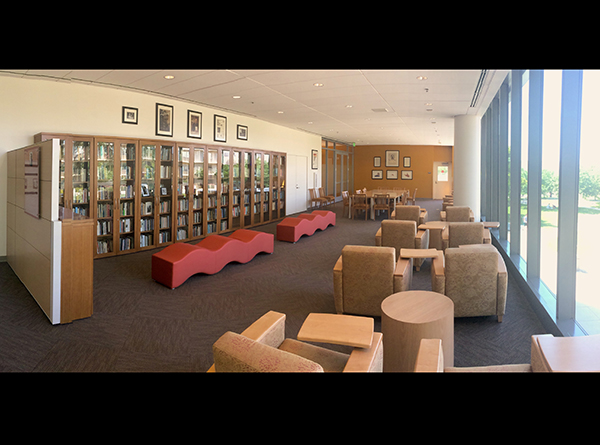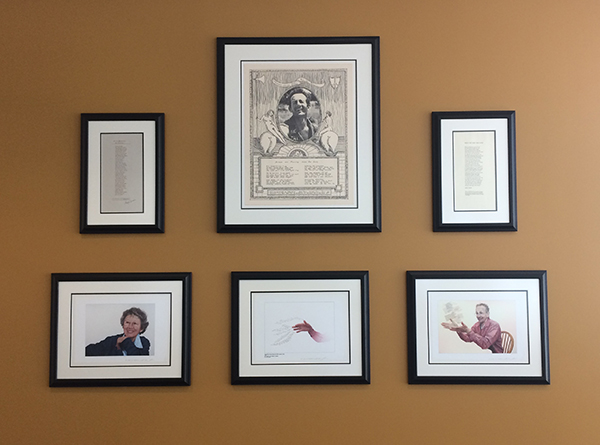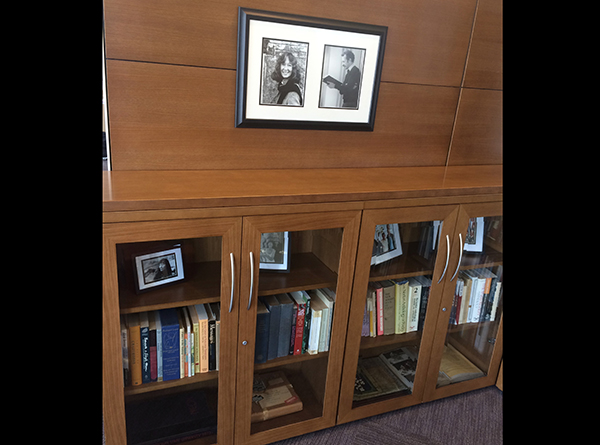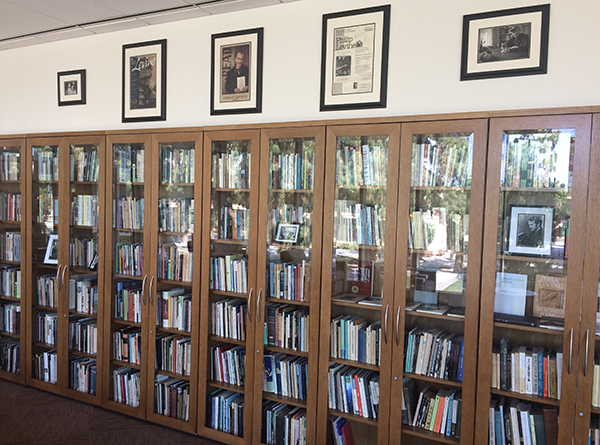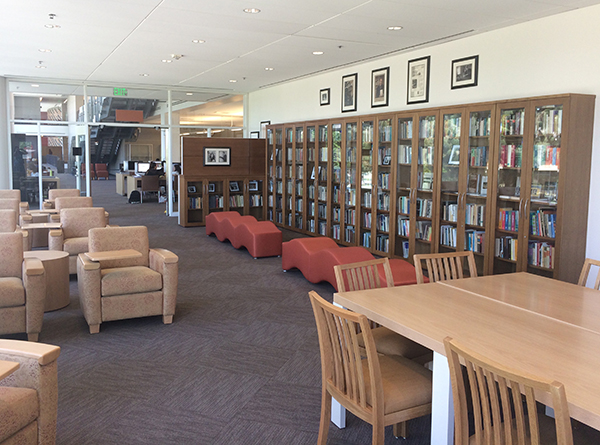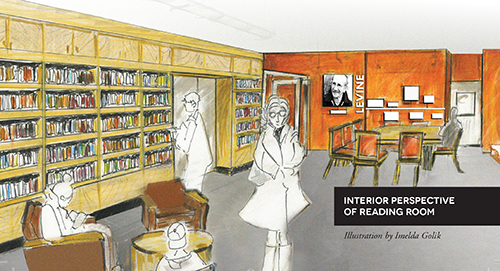 Fresno State marked the opening of the Philip Levine Reading Room inside the Library on May 5, 2017. The reading room is located on the library's second floor, north wing, overlooking the Peace Garden. It houses Levine's personal collection of poetry and literature, generously donated by his family to benefit Fresno State and the community.
Open weekdays from 8 a.m. to 4 p.m. during normal library hours, the reading room will provide a space for students, faculty, and members of the community to explore poetry and to read, write, and research. It will also serve as a special-use space for the Creative Writing Program for intimate readings, workshops, interviews and visits from guest authors.
Dedication photo courtesy Daniel Avalos, The Collegian
To request the reading room for Creative Writing Program activities, complete the request form. You will receive confirmation of availability by email within seven working days.​
The room is co-managed by the College of Arts and Humanities dean's office and the Library dean's office.
For questions, please contact:
Kristin Young
Administrative Coordinator, College of Arts and Humanities
Phone: 559.278.3056
Email: cah2@mail.fresnostate.edu
Students, alumni, friends, family, and lovers of poetry can honor the legacy of Philip Levine, our beloved Professor Emeritus of English and U.S. Poet Laureate, by making a gift to sustain the reading room. Several giving opportunities are available.
As a donor, your name will be included here on the English Department's web pages for the reading room, and your gift will directly support the room so students, faculty, and the community can study and enjoy Levine's life work.
The Creative Writing Program, the Department of English, and the College of Arts and Humanities thank these campus and community supporters for their contributions:
Jefferson Beavers, Barbara Campbell, Kyle M. Carney, Gaylord O. Graham, Corrinne Clegg Hales, Ada Long, Janet Loring, Timothy Skeen
Most of all, we are grateful for Frances Levine and the Levine family for their generous gift of Phil's personal collection of books for the Philip Levine Reading Room.
To give, please contact:
Sheela Sorensen
Development Coordinator, College of Arts and Humanities
Phone: 559.278.7082