Philip Levine Prize for Poetry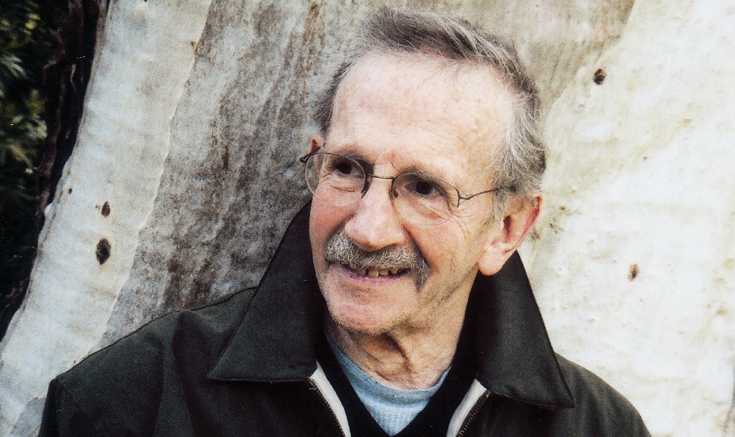 The Philip Levine Prize for Poetry is an annual book contest sponsored by the Creative Writing Program at California State University, Fresno. This contest -- open to any poet writing in English (except current or former students or faculty of Fresno State) -- offers a $2,000 prize and publication by Anhinga Press, a Florida-based press that has been publishing poetry for more than 45 years.
Current winner: Éric Morales-Franceschini
Submit Your Manuscript
Contest opens: July 1, 2023
Deadline: September 30, 2023
Final judge: Douglas Kearney
Award: $2,000 prize and publication by Anhinga Press; 25 author copies of the published book; and a public reading at California State University, Fresno
Submission Guidelines
Please read the complete guidelines before submitting your manuscript.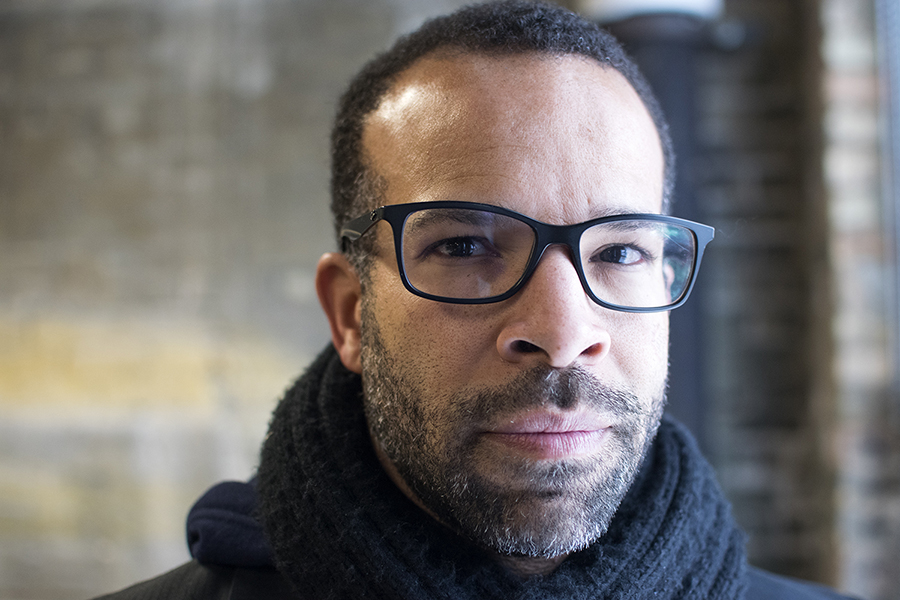 Author photo by Bao Phi
Douglas Kearney has published seven collections, including Optic Subwoof (2022), the 2022 Griffin Poetry Prize-winning Sho (2021), and Buck Studies (2016), winner of the Theodore Roethke Memorial Poetry Award, the CLMP Firecracker Award for Poetry, and California Book Award silver medalist (Poetry).
M. NourbeSe Philip calls Kearney's collection of libretti, Someone Took They Tongues (2016), "a seismic, polyphonic mash-up." Kearney's Mess and Mess and (2015), was a Small Press Distribution Handpicked Selection that Publisher's Weekly called "an extraordinary book." WIRE magazine calls Fodder (2021), a live album featuring Kearney and frequent collaborator, Val-Inc., "Brilliant."
Kearney is the 2021 recipient of OPERA America's Campbell Opera Librettist Prize, created and generously funded by librettist/lyricist Mark Campbell. His operas include Sucktion, Mordake, Crescent City, Sweet Land (the Music Critics of North America's Best Opera of 2021), and Comet / Poppea commissioned by AMOC (American Modern Opera Company). He has received a Whiting Writer's Award, a Foundation for Contemporary Arts Cy Twombly Award for Poetry, residencies/fellowships from Cave Canem, The Rauschenberg Foundation, and others.
Born in Brooklyn and raised in Altadena, California, Kearney teaches Creative Writing at the University of Minnesota-Twin Cities and lives in St. Paul with his family.
The Philip Levine Prize for Poetry seeks previously unpublished, full-length poetry manuscripts and is open to any poet writing in English.
Individual poems in a contest manuscript may have been previously published in magazines, journals, anthologies, or chapbooks, but the work as a whole must be unpublished.
Translations are ineligible for this prize, as well as previously self-published books.
Current and former faculty and students of California State University, Fresno are ineligible.
Close friends and family members of the final judge are also ineligible.
Before submitting, please carefully review the guidelines below to ensure that your manuscript is formatted correctly. Double-check your work. Address any errors or mistakes before you submit your manuscript. We will not be able to assist in addressing or fixing errors that occur as a result of failure to review the guidelines. If you make a mistake, you are welcome to make a new submission and withdraw your old submission through Submittable, though you will be charged another $25 entry fee. At this time, we are unable to provide refunds. Please carefully review your manuscript before you submit it.
Include a table of contents and number your pages.
Manuscript should be 48-80 pages in length (not including title page, table of contents, etc.). Each poem should start on a new page.
If needed, you may attach a 'Notes' page.
Please do

NOT

include the following in your manuscript document: a cover letter; a dedication or thank-you page; an acknowledgements page; any biographical notes; your name or any identifying information.
Within the document, please include a single title page with only the title of the manuscript so that your entry remains anonymous.
Do

NOT

include your name or personal information in the file name or in the title of the manuscript.
Simultaneous submissions to other publishers or contests are permitted, as long as you notify Levine Prize staff promptly if your manuscript is accepted elsewhere.
We are no longer accepting hardcopy manuscripts.
All entries must be certified by Submittable (online) by September 30, 2023.
We are no longer accepting hardcopy manuscripts.
An entry fee of $25 (U.S.) must accompany each online submission.
Multiple submissions are accepted so long as a separate entry fee accompanies each submission.
A limited number of fee waivers to cover the $25 submission fee may be made available on a case-by-case basis. For more information, please email the contest coordinator, Mai Der Vang: maidervang@mail.fresnostate.edu
Be sure that your document is complete and formatted correctly before uploading.
Reminder: Do

NOT

include contact information in the body of your manuscript, in the file name, or in the title of the manuscript.
Include a title page with manuscript title only and enter your contact information separately into Submittable so that the manuscript remains anonymous.
The Philip Levine Prize for Poetry endorses and abides by the Ethical Guidelines of the Council of Literary Magazines and Presses (CLMP):
CLMP's community of independent literary publishers believes that ethical contests serve our shared goal: to connect writers and readers by publishing exceptional writing. We believe that intent to act ethically, clarity of guidelines, and transparency of process form the foundation of an ethical contest.
To that end, we agree to:
Conduct our contests as ethically as possible and to address any unethical behavior on the part of our readers, judges, or editors;
To provide clear and specific contest guidelines — defining conflict of interest for all parties involved; and
To make the mechanics of our selection process available to the public.
This Code recognizes that different contest models produce different results, but that each model can be run ethically. We have adopted this Code to reinforce our integrity and dedication as a publishing community and to ensure that our contest contributes to a vibrant literary heritage.
Submittable will provide automated notification of receipt. Please keep this for your records.
Results will be announced in early February 2024. We notify all entrants in two ways:
via email;
online via our MFA program's website, social media, and elsewhere.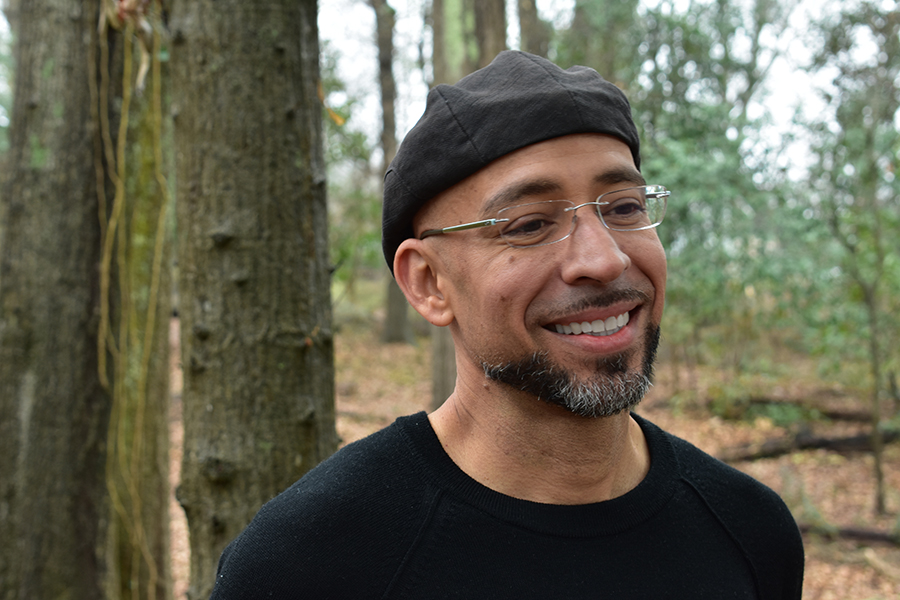 Éric Morales-Franceschini
Georgia author Éric Morales-Franceschini won the 2022 Philip Levine Prize for Poetry book contest, which includes a $2,000 award and publication of his debut full-length poetry collection, Syndrome, with Anhinga Press.
Born in Puerto Rico and raised in Tampa, Florida, Morales-Franceschini is a former construction worker, a U.S. Army veteran, and a community college graduate who now holds a Ph.D. in rhetoric from University of California, Berkeley. He is an assistant professor of English and Latin American studies at the University of Georgia in Athens.
Morales-Franceschini is the author of the chapbook Autopsy of a Fall, published by Newfound in 2021 and winner of the 2020 Gloria Anzaldúa Poetry Prize; and The Epic of Cuba Libre: The Mambí, Mythopoetics and Liberation, published by the University of Virginia Press in 2022. A recipient of fellowships from the Woodrow Wilson and Ford foundations, his essays and poetry have been published in scholarly and literary venues including: Global South Studies, Journal of Postcolonial Writing, Age of Revolutions, Small Axe, Acentos Review, Kweli, Muzzle, AGNI and the Boston Review.
Levine Prize final judge Juan Felipe Herrera — an author, activist, U.S. poet laureate emeritus and Fresno State professor emeritus of Chicano and Latin American studies — chose Morales-Franceschini's manuscript as the winner. There were 755 submissions. Herrera wrote of the winning entry:
"This is a rare project and a necessary poetics in these times of extremist ideologies, given the erosion of traditional belief systems and skewed power at large. It tackles the daily struggle for Being vs. the ongoing onslaught of erasure, forced allegiance, go-home-ism, personal and historical invisibility as a Puerto Rican.
"The work here unfolds in short-line and more expansive treatments, in data and statistics the subtle psychological tentacles of racism. A key colonial syndrome that still prevails is the framing of social identity as the rupture and battle between identity ascribed as 'pure' vs. derived from profane origins. The day-to-day self-questioning, doubt, devaluation, lack of confidence, forced-self failures boil at the core of social and cultural forces that seem monumental. These are some of the psychological syndromes constantly operating, pounding in unison and splintering a sense of wholeness, full representation and the brilliance of humanity of Puerto Rican personhood, national identity and most of all one's journey and presence of true Being.
"These syndromes damage the self, even as a writer. The syndrome has a literary effect as well. A psychological fever, in a sense, takes hold, that is, the penchant for reliving and appropriating one's own historical trauma, and reaching for an odd wildness in order to heal and change the world. Peoples of color, Puertoriqueños/as in this manuscript, must battle with a damaged ontology — a kind of psychological state of fracture of the colonized, unseen yet enforced by the centers and carriers of power.
"Let us applaud this poet for these brave poems aimed at disarming the myriad spells and stones of power cast upon us. Bravo! Viva Puerto Rico!"
Author photo by Rebecca Matthew
2022 Finalists
Herrera also noted four manuscripts as contest finalists:
Strange & Unshining by Asnia Asim of Chicago;
Laughing in Yiddish by Jamie Wendt of Chicago;
Object by Liz Harms of Champaign, Illinois;
Bodypolitic by Aerik Francis of Denver, Colorado.
Past Winners
Winners 2021-present

| Year | Winner | Book Title | Final Judge |
| --- | --- | --- | --- |
| 2022 | Éric Morales-Franceschini | Syndrome | Juan Felipe Herrera |
| 2021 | Maya Pindyck | Impossible Belonging | Carmen Giménez |
Winners 2011-2020

| Year | Winner | Book Title | Final Judge |
| --- | --- | --- | --- |
| 2020 | E.C. Belli | A Sleep That Is Not Our Sleep | Cathy Park Hong |
| 2019 | Steven Kleinman | Life Cycle of a Bear | C. G. Hanzlicek |
| 2018 | Mark Irwin | Shimmer | C. G. Hanzlicek |
| 2017 | Tina Mozelle Braziel | Known by Salt | C. G. Hanzlicek |
| 2016 | Rachel Rinehart | The Church in the Plains | Peter Everwine |
| 2015 | Andrea Jurjević | Small Crimes | C. G. Hanzlicek |
| 2014 | Christine Poreba | Rough Knowledge | Peter Everwine |
| 2013 | Chelsea Wagenaar | Mercy Spurs the Bone | Philip Levine |
| 2012 | Barbara Brinson Curiel | Mexican Jenny and Other Poems | Cornelius Eady |
| 2011 | Ariana Nadia Nash | Instructions for Preparing Your Skin | Denise Duhamel |
Winners 2001-2010

| Year | Winner | Book Title | Final Judge |
| --- | --- | --- | --- |
| 2010 | Lory Bedikian | The Book of Lamenting | Brian Turner |
| 2009 | Sarah Wetzel | Bathsheba Transatlantic | Garrett Hongo |
| 2008 | Shane Seely | The Snowbound House | Dorianne Laux |
| 2007 | Neil Aitken | The Lost Country of Sight | C. G. Hanzlicek |
| 2006 | Lynn Aarti Chandhok | The View From Zero Bridge | Corrinne Clegg Hales |
| 2005 | Roxanne Beth Johnson | Jubilee | Philip Levine |
| 2004 | (contest suspended) | | |
| 2003 | (contest suspended) | | |
| 2002 | Steve Gehrke | The Pyramids of Malpighi | Philip Levine |
| 2001 | Fleda Brown | Breathing In, Breathing Out | Philip Levine |