Department of Theatre and Dance
University Theatre
2022-2023 Mainstage Season
Our 2022/2023 Mainstage season offers a diverse range of comedic, dramatic, classic, and inventive works. Season subscription and ticket information coming soon.
COVID POLICIES: Will be updated in the coming weeks.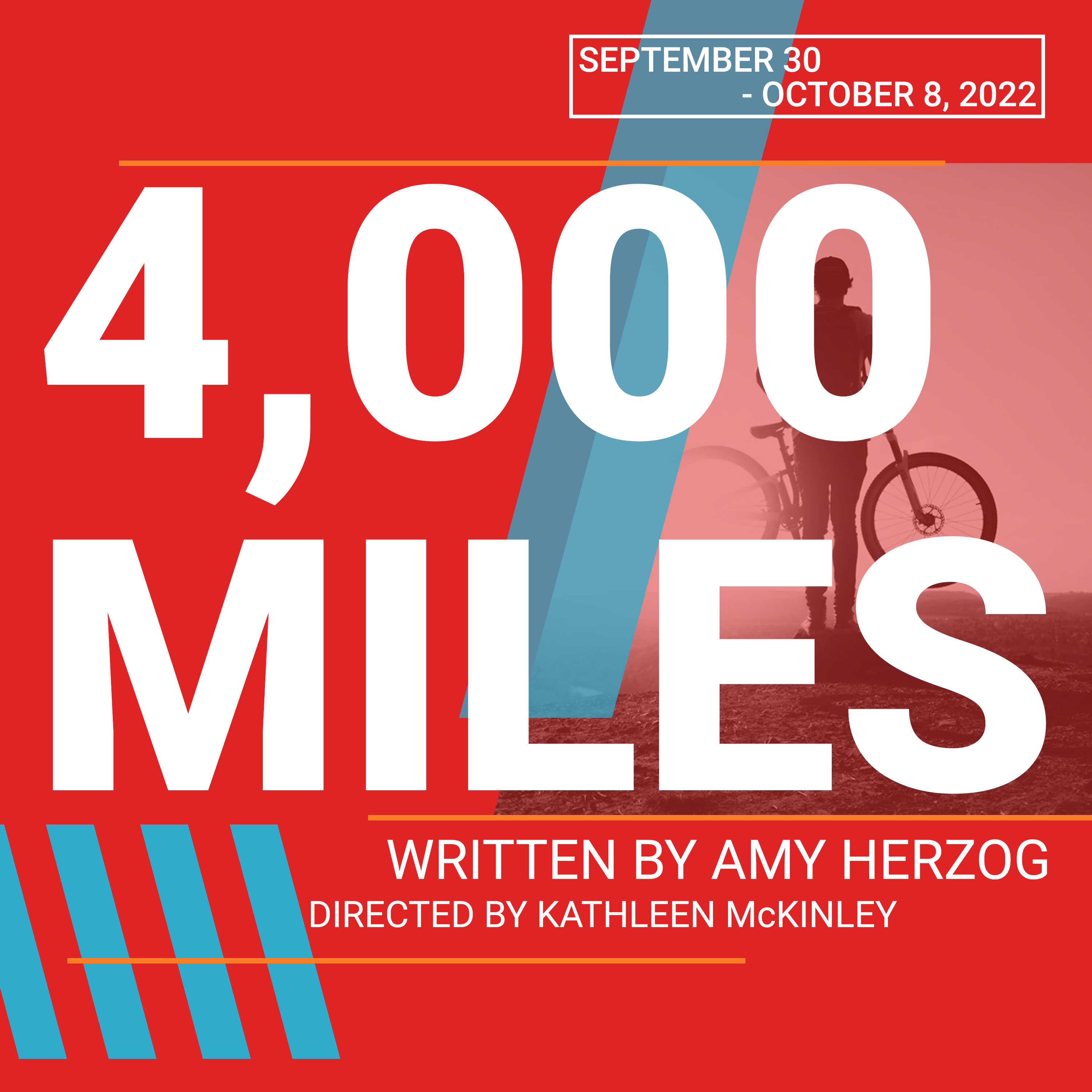 4,000 Miles
By Amy Herzog
Directed by Kathleen McKinley
Sept. 30 - Oct. 08, 2022
After suffering a major loss on a cross-country bike trip, 21-year-old Leo seeks solace from his feisty 91-year-old grandmother Vera in her West Village apartment. Over a month, these unlikely roommates infuriate, bewilder, and ultimately reach each other. "4,000 Miles" looks at how two outsiders find their way in today's world. A 2013 Pulitzer Prize Nominee!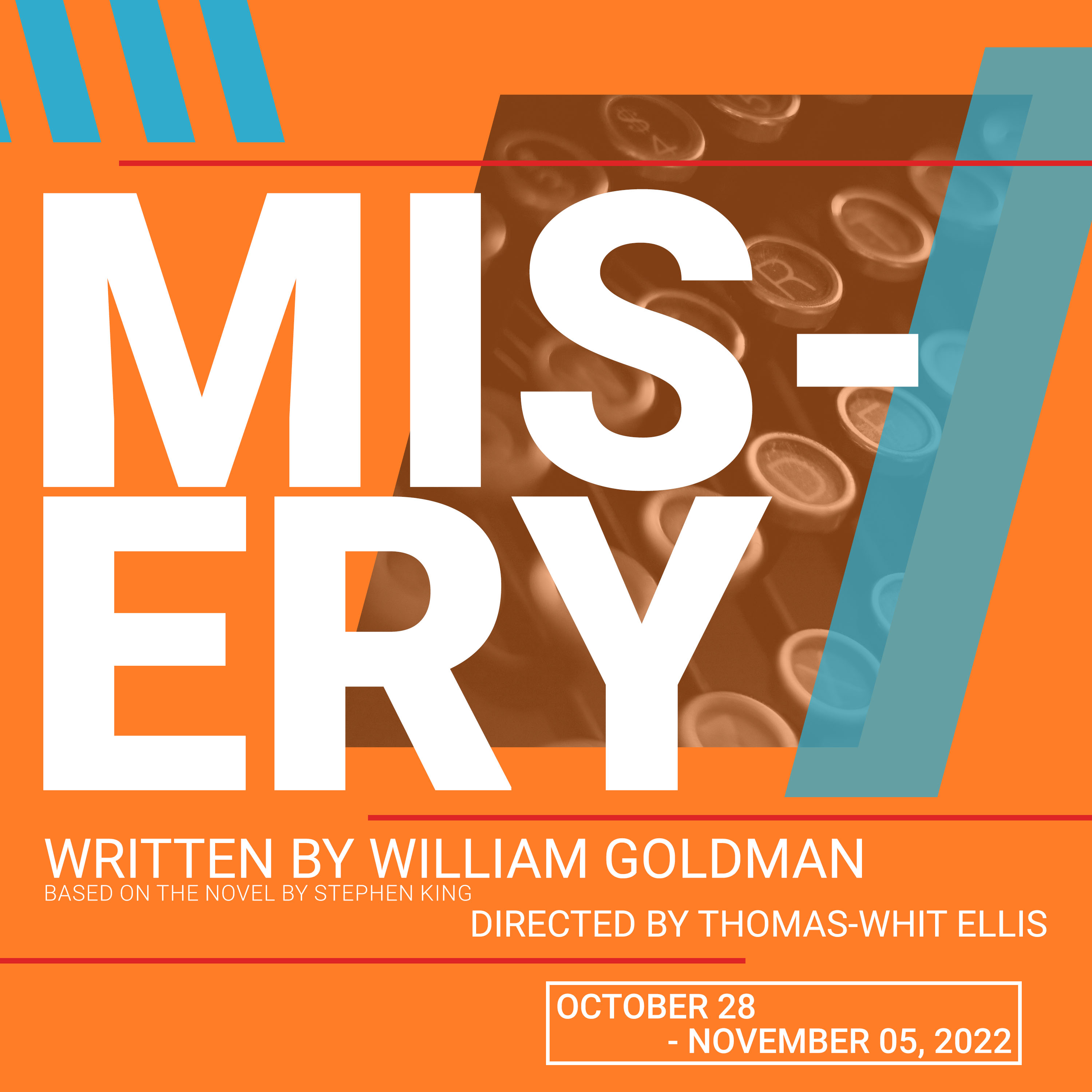 Misery
By William Goldman
Based on the novel by Stephen King
Directed by Thomas-Whit Ellis
Oct. 28 - Nov. 05, 2022
Successful romance novelist Paul Sheldon is rescued from a car crash by his "number one fan," Annie Wilkes, and wakes up captive in her secluded home. While Paul is convalescing, Annie reads his latest book and becomes enraged when she discovers the author has killed off her favorite character, Misery Chastain. Annie forces Paul to write a new Misery novel, and he quickly realizes Annie has no intention of letting him go anywhere. The irate Annie has Paul writing as if his life depends on it, and it does.
A Fresno Premiere!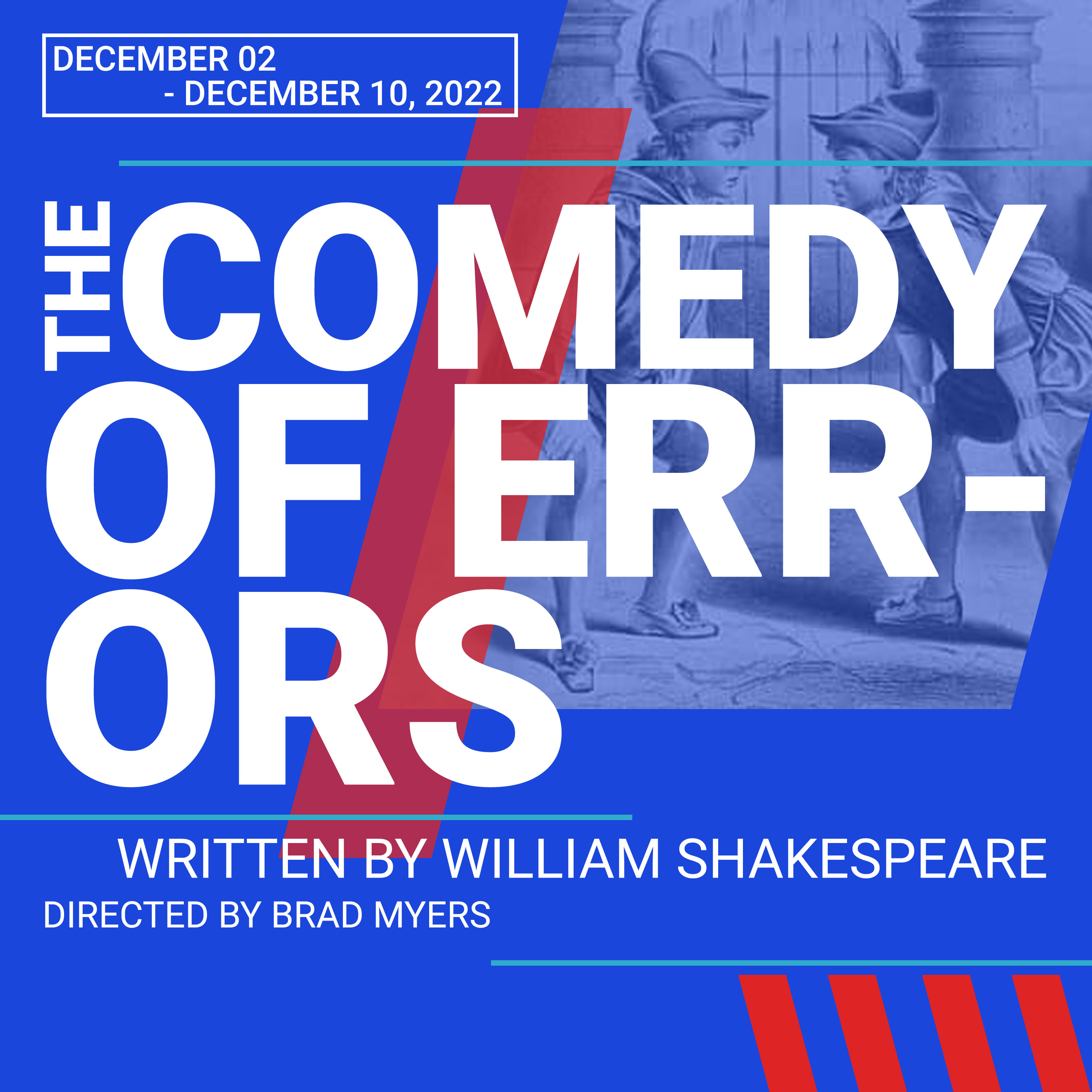 The Comedy of Errors
By William Shakespeare
Directed by Brad Myers
Dec. 02 - 10, 2022
"The Comedy of Errors," tells the story of two sets of identical twins accidentally separated at birth. Antipholus of Syracuse and his servant, Dromio of Syracuse, arrive in Ephesus, which turns out to be the home of their twin brothers, Antipholus of Ephesus and his servant, Dromio of Ephesus. When the Syracusans encounter the friends and families of their twins, a series of wild mishaps based on mistaken identities lead to wrongful beatings, a near-seduction, the arrest of Antipholus of Ephesus, and false accusations of infidelity, theft, madness, and demonic possession.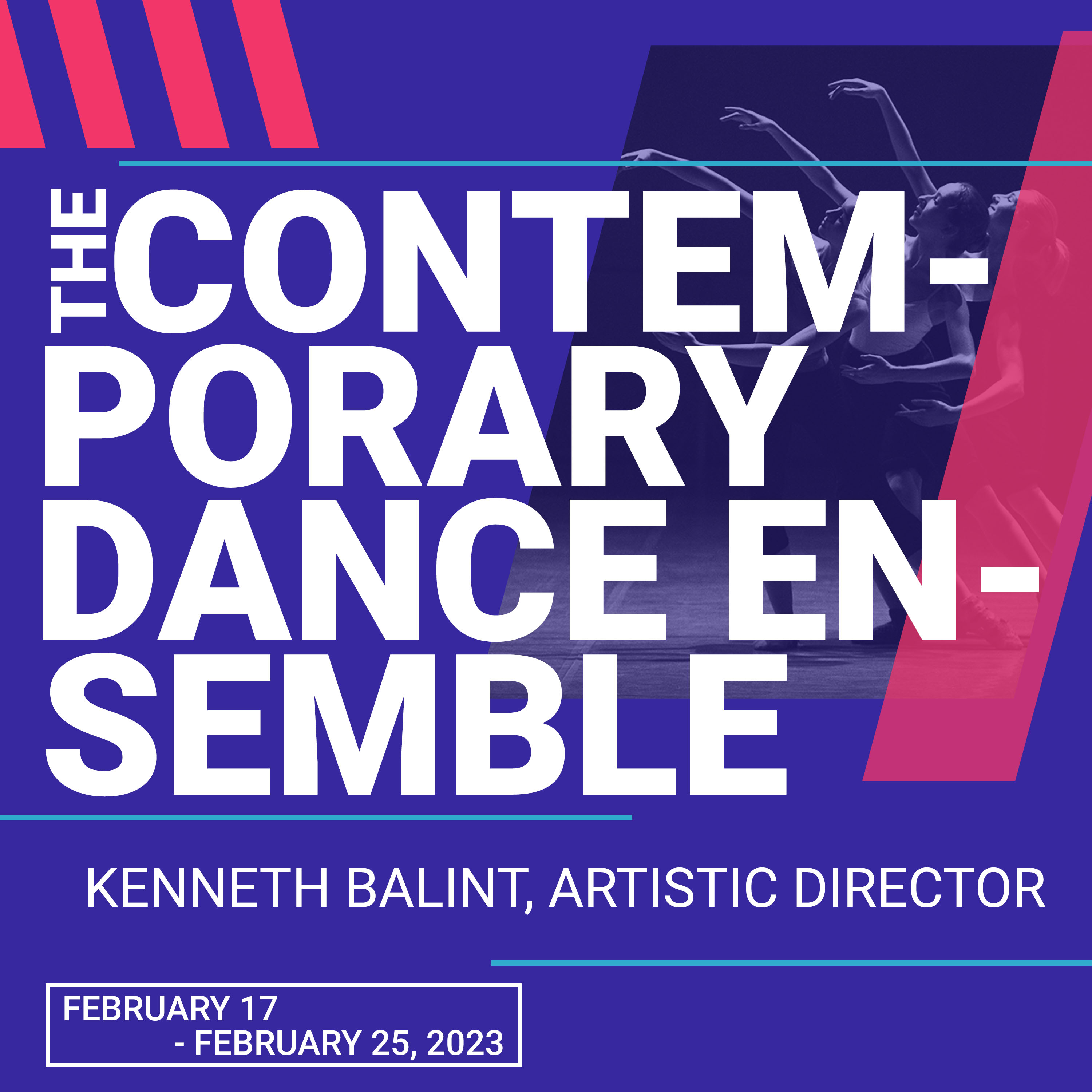 Contemporary Dance Ensemble
Artistic Director, Kenneth Balint
Feb. 17 - 25, 2023
This annual contemporary dance concert highlights contemporary classics, creative innovation, and collaborations between students and faculty.
Men on Boats
By Jaclyn Backhaus
Directed by Gina Sandi-Diaz
March 24 - April 01, 2023
Ten explorers. Four boats. One Grand Canyon. "Men on Boats" is the true(ish) history of an 1869 expedition where a one-armed captain and an insane yet loyal crew set out to chart the course of the Colorado River. Inspired by John Wesley Powell's actual travel logs, Backhaus's nimble and ingenious script is provocative, laugh-out-loud theatre, performed by a diverse, female-identifying cast who infuse America's historic myths of male conquest with a sly blast of satire.
A Fresno Premiere!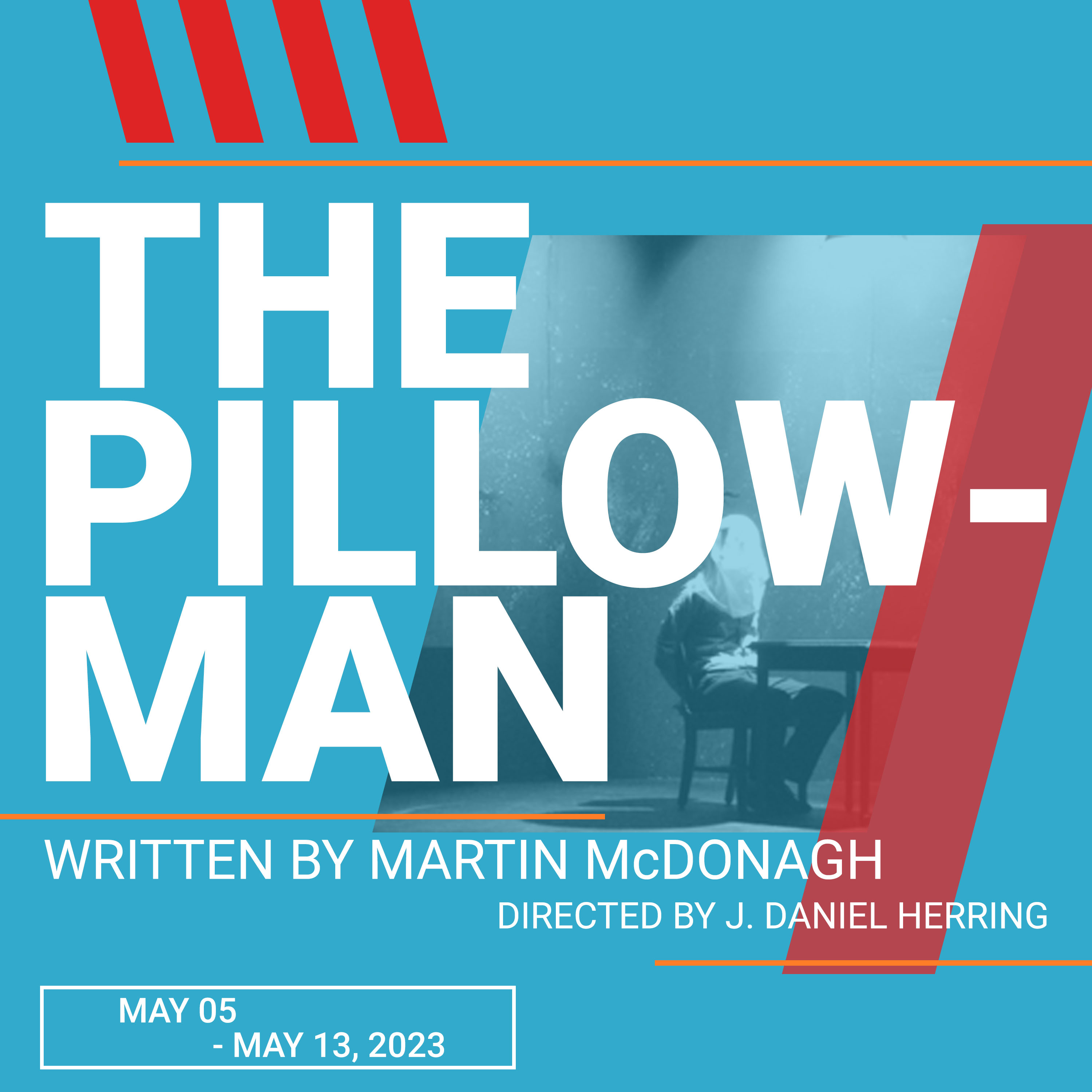 The Pillowman
By Martin McDonagh
Directed by J. Daniel Herring
May 05 - 13, 2023
Katurian, a writer of short stories that often depict violence against children, has been arrested by two detectives, Ariel and Tupolski, because some of his stories resemble recent child murders. When he hears that his brother Michal has confessed to the murders and implicated Katurian, he resigns himself to being executed but attempts to save his stories from destruction. The play contains both narrations and reenactments of several of Katurian's stories, including the autobiographical "The Writer and the Writer's Brother", which tells how Katurian developed his disturbed imagination by hearing the sounds of Michal being tortured by their parents.
Box Office and Theatres
Hours and Location
Monday - Friday, Noon to 4 p.m. (During the regular academic year)
North Entrance of the Speech Arts Building
Contact
Phone: 559.278.2216
Fax: 559.278.7215
Email
Address
Speech Arts Building
5201 North Maple Avenue
M/S SA46
Fresno CA 93740-8027