Department of Theatre and Dance
Experimental Theatre Company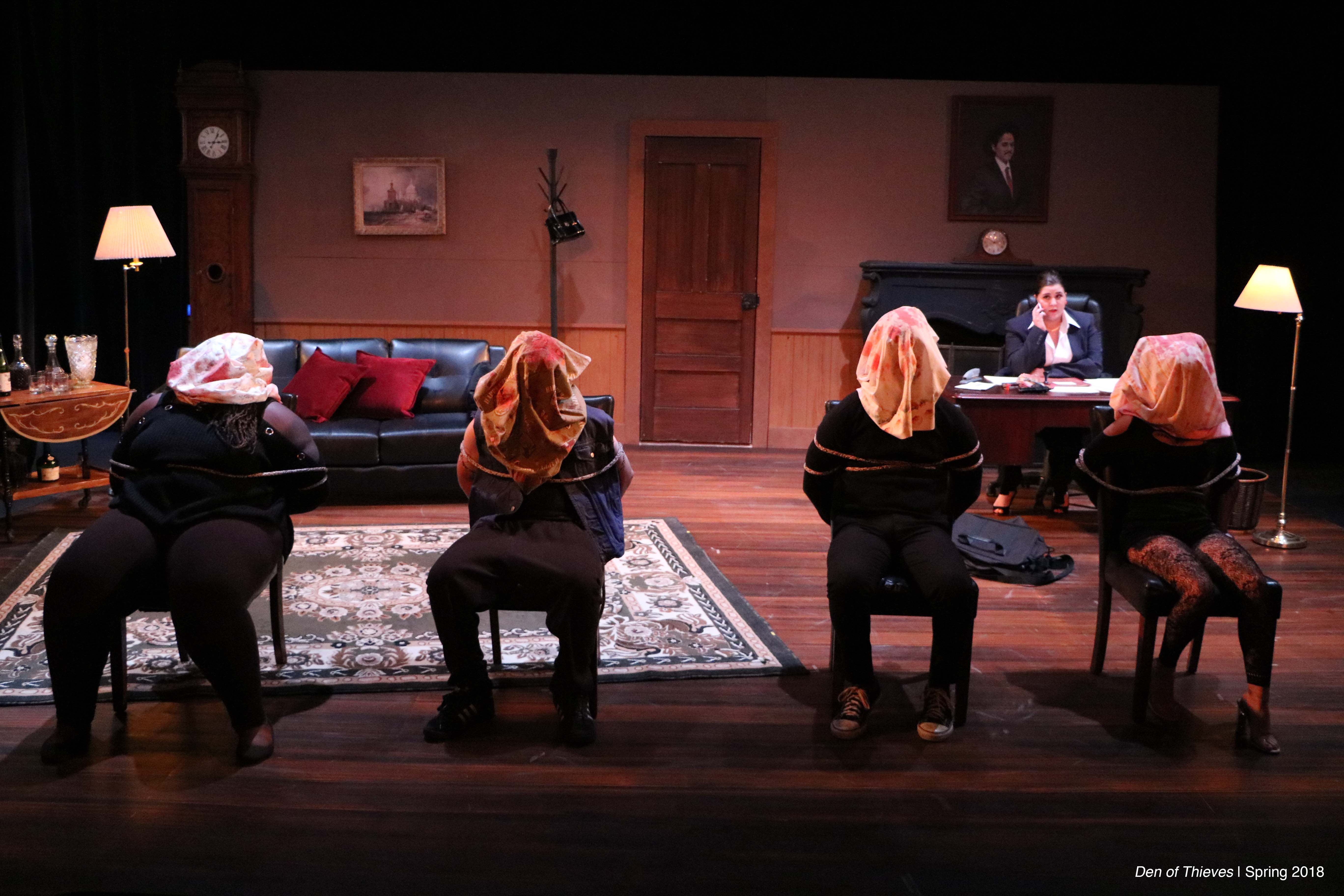 ETC is a student-generated group laboratory experience in the selection, rehearsal, and production of a theatre production for public performance. ETC strives to provide dedicated students from all artistic sectors of the university community with an atmosphere that fosters artistically challenging collaborative work.
ETC is governed by a student board (elected by fellow theatre majors) and a faculty advisor. Recent productions have included Dog Sees God: Confessions of a Teenage Blockhead, Den of Thieves, And Then There Were None, Vanities, Mr. Marmalade, 4000 miles, Flowers for Algernon, Undergrad, The Lieutenant of Inishmore, The Book of Liz, and Sunday on the Rocks.
FALL 2022
DESIGN/CREW/STAGE MANAGEMENT INTEREST FORM
If you are interested in participating in The Experimental Theatre Company (design, crew, or stage management), please fill out our interest form.
All levels of experience are welcome! You will be provided with a mentor in your design area to help guide your design process, as well as will have access to faculty advising. Designers and stage managers must be currently enrolled at Fresno State.
Once you have submitted the form, please join us for our Company Meeting on September 15th at 4:00 p.m. in Lab School 101.
---
FALL PRODUCTION AUDITIONS

Production TBD
September 12 & 13, 2022
4:00 p.m. - 6:00 p.m.
Lab School 101 | Fresno State
All audition material will be provided.
---
Tickets
General admission: $5
Purchase Online OR
At the Box Office (Speech Arts Building), cash only M-F 12:00 p.m. - 4:00 p.m. .
The production is intended only for mature audiences. Children under 12 are not permitted.

Have more questions?
Call: 559.278.2216
Email: universitytheatre@csufresno.edu