Department of Theatre and Dance
Contemporary Dance Ensemble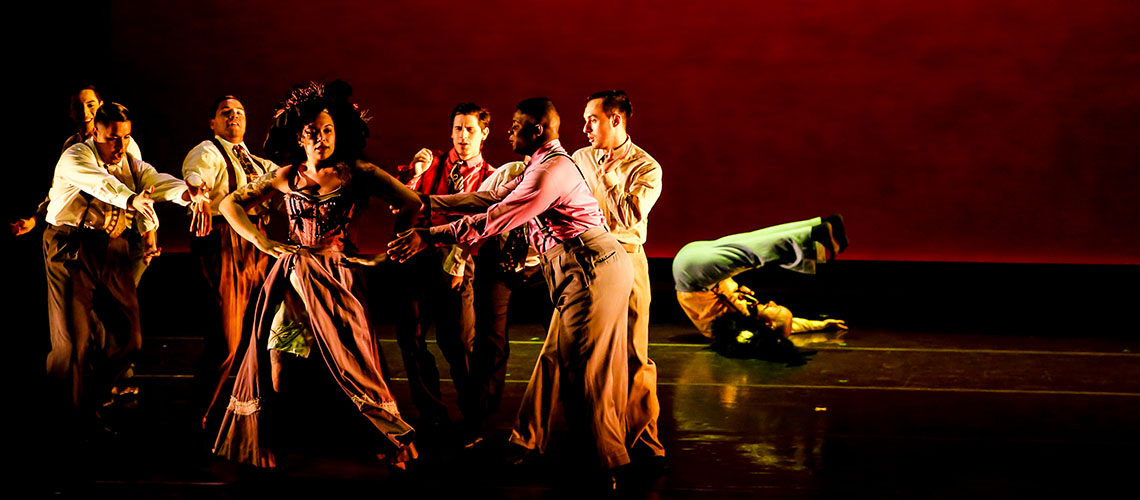 The Comtemporary Dance Ensemble is the Department of Theatre and Dance's resident dance company. The group produces one mainstage dance concert a year, typically in the early spring semester. The ensemble develops its programming with attention to the diversity within the dance field, as well as within its viewing audience. The goal is to welcome, embrace, educate and inspire those who see it and those who dance it.
---
2023 High School Dance Open House
Wednesday, February 22, 2023 | 11:00 a.m. - 9:30 p.m. | Fresno State
The Department of Theatre and Dance is pleased to annouce our annual Dance High School Open House. Join us for a day of dance with Professors Kenneth Balint, Gina Sandi-Diaz, J. Daniel Herring, Elena Rezai, Cristal Tiscareno and the Contemporary Dance Ensemble. The day will conclude with a performance* of the Contemporary Dance Ensemble's 2023 Spring Concert, "Connections: 2023."
*Performance fee is $5 per guest.
For more information about The Contemporary Dance Ensemble or the High School Dance Open House, please contact Artistic Director Kenneth Balint.