Department of Theatre and Dance
Auditions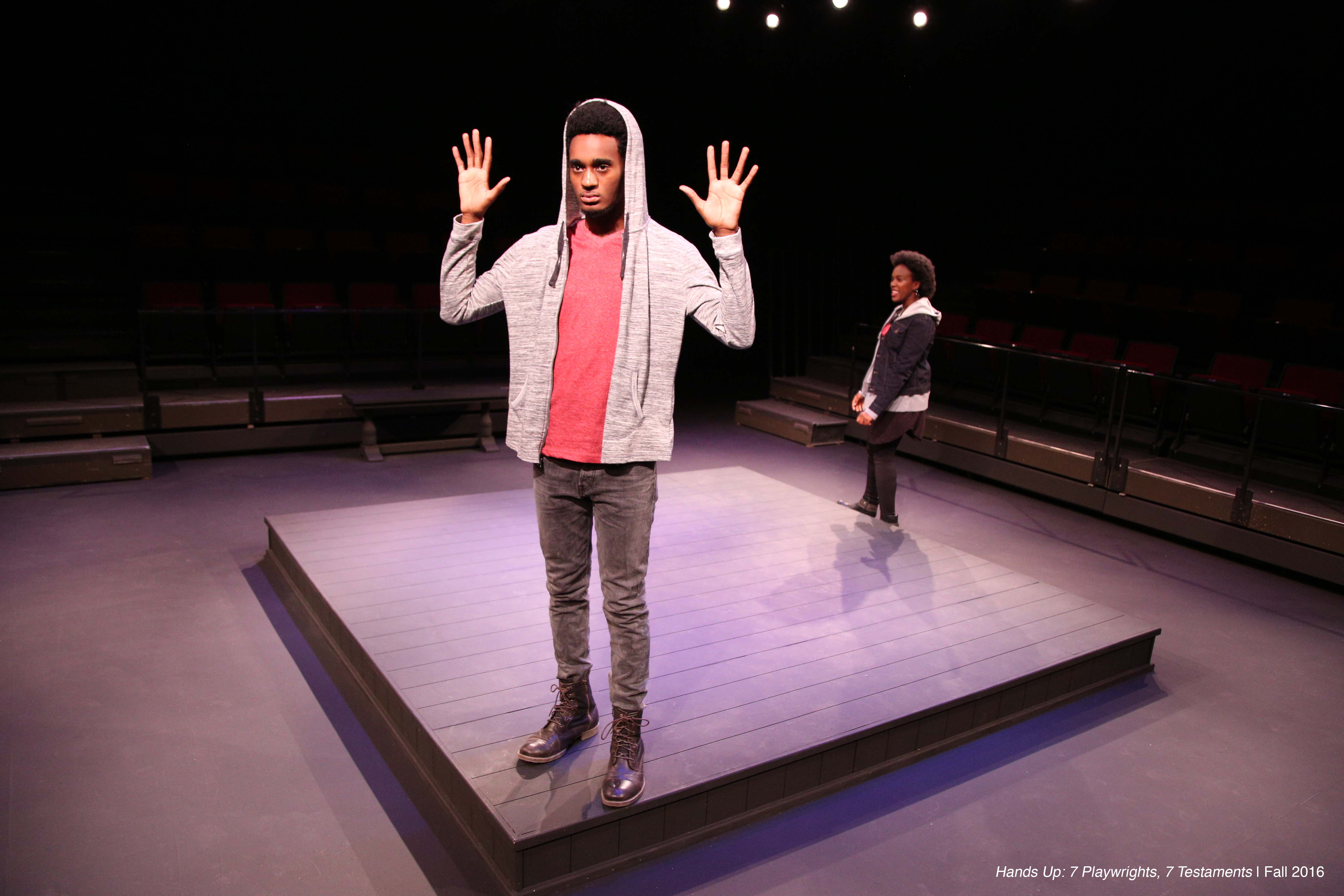 Fall 2023 Preliminary Auditions
---
The Preliminary Auditions for the Fall 2023 semester have concluded. Please check the this page later in the semester for information on auditions for the Spring 2023 semester.
---
"American Son"
Written by Christopher Demos-Brown
Directed by Thomas-Whit Ellis

September 29 - October 7, 2023

An estranged bi-racial couple must confront their feelings about race and bias after their son is detained by the local police following a traffic stop incident. Their disparate histories and backgrounds inform their assumptions as they try to discover what happened to their son.
A Fresno Premiere!

American Son Cast List

"At the Wedding"
Written by Bryna Turner
Directed by Kathleen McKinley

October 27 - November 4, 2023
In this raucous and bittersweet comedy, a woman named Carlo guides the audience through her ex-girlfriend's wedding to a man and talks to several friends and family members about love, life and how to cope with both.
A Fresno Premiere!
"Seminar"
Written by Theresa Rebeck
Directed by Brad Myers
December 1 - 9, 2023
In "Seminar," a provocative comedy from Pulitzer Prize nominee Theresa Rebeck, four aspiring young novelists sign up for private writing classes with Leonard, an international literary figure. Under his recklessly brilliant and unorthodox instruction, some thrive, and others flounder, alliances are made and broken, sex is used as a weapon, and hearts are unmoored. The wordplay is not the only thing that turns vicious as innocence collides with experience in this biting Broadway comedy.
A Fresno Premiere!
---
HELPFUL LINKS