Department of Theatre and Dance
Auditions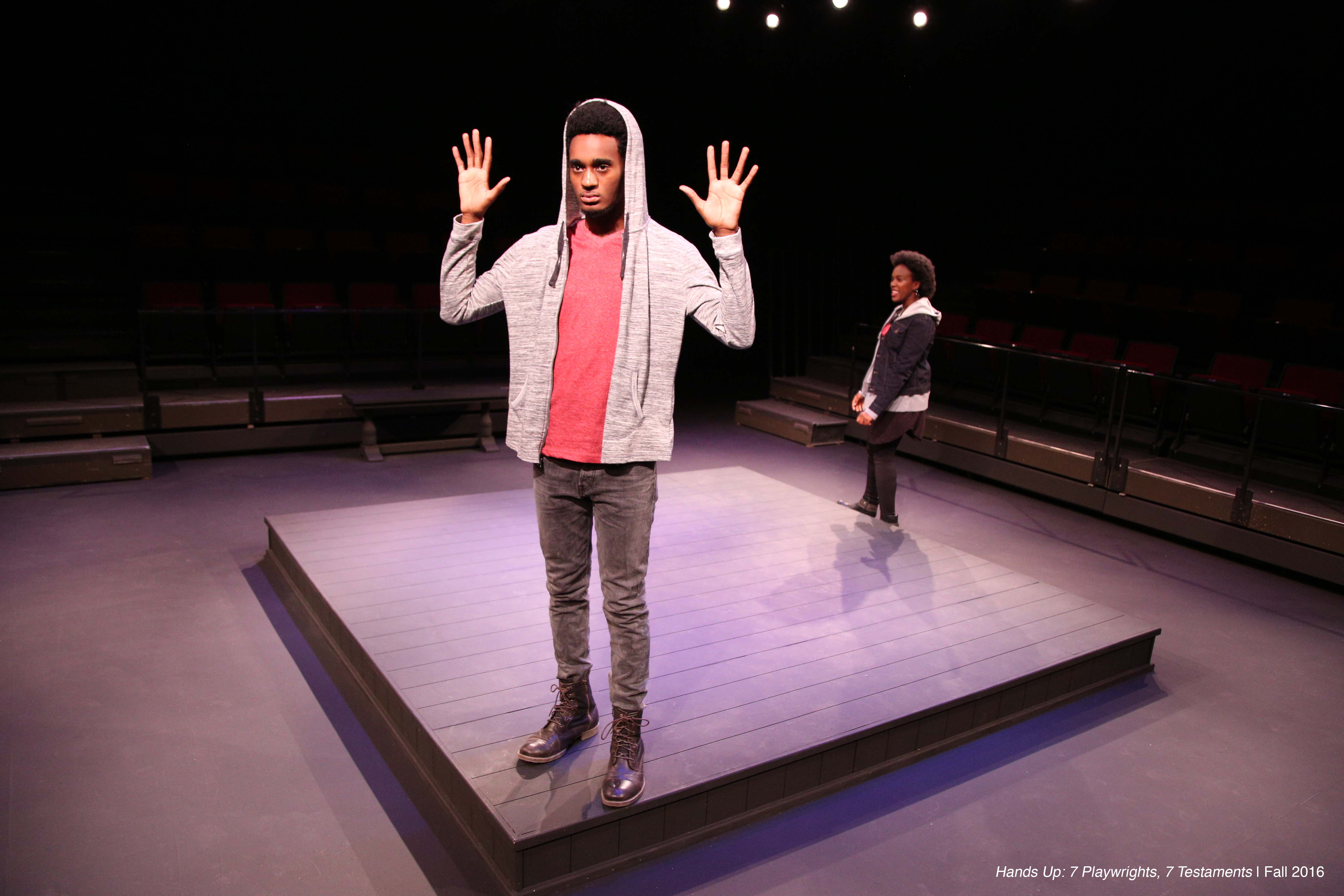 Spring 2023 Mainstage Auditions
---
MONDAY, JANUARY 23 AND TUESDAY, JANUARY 24, 2023
JOHN WRIGHT AND DENNIS AND CHERYL WOODS THEATRES | SPEECH ARTS BUILDING | FRESNO STATE
WHO SHOULD AUDITION?
• All actors who wish to be considered for the spring 2023 Mainstage Productions.
• Auditions are open to all Fresno State students and to community members.
HOW DO I AUDITION?
• Attend any one of the preliminary audition dates and times.
• All audition material will be provided at each individual audition.
Men on Boats
Written by Jaclyn Backhaus | Directed by Gina Sandi-Diaz
Monday, January 23, 2023
4:00pm – 6:30pm | Woods Theatre
Tuesday, January 24, 2023
7:00pm – 9:30pm | Woods Theatre
CALLBACK AUDITIONS (by invitiaion ONLY)

Wednesday, January 25, 2023
4:00pm – 6:30pm | Woods Theatre
The Pillowman
Written by Martin McDonagh | Directed by J. Daniel Herring
Monday, January 23, 2023
7:00pm – 9:30pm | John Wright Theatre
Tuesday, January 24, 2023
4:00pm – 6:30pm | John Wright Theatre
CALLBACK AUDITIONS (by invitiaion ONLY)
Wednesday, January 25, 2023
7:00pm – 9:30pm | John Wright Theatre
---
COVID-19 INFORMATION
University Theatre Costume Department COVID-19 Protocols, Coming Soon


HELPFUL LINKS