Department of Art, Design and Art History
GD 135 Assignments
The first assignment is the design of a cover for PRINT magazine. The topic of the cover is a feature article on Prehistoric Visual Communications, Early Writing Systems, Illuminated Manuscripts, Renaissance Graphic Design, Industrialization, Woodtype Posters or Victorian Era Graphics. The assignment emphasizes design eras studied in class and finding a connection to the graphic design field today. The target audience is a contemporary graphic designer.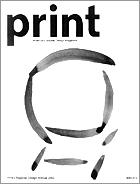 Emily Beach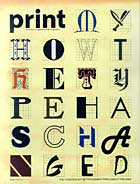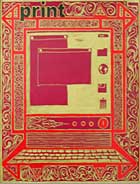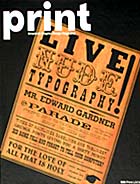 Another assignment is the design a calendar spread for the month of the student's birthday. The visual context must be taken from these eras of design: Modernism in America, International Typographic Style, Corporate Style or 1960s Psychedelia.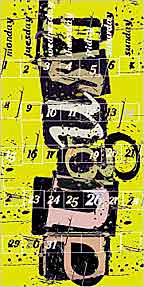 Course Descriptions and Degree Requirements
Go to the General Catalog website.
Current Course Offerings