Department of Art, Design and Art History
Students
In the Art and Design programs of study, students learn to recognize excellence within their discipline, to cultivate excellence within themselves, and to develop an understanding of how the principles of art and design interface with the changing forces of culture and society.
Career opportunity information can be found here.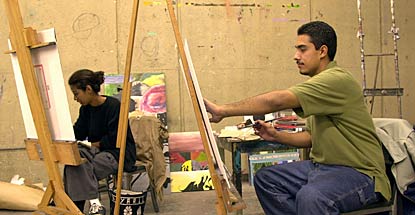 The area of Studio Art encourages students to explore a wide area of aesthetic and cultural experience.
Forms
Forms needed from Admission & Records