Opera
Directed by Dr. Anothony P. Radford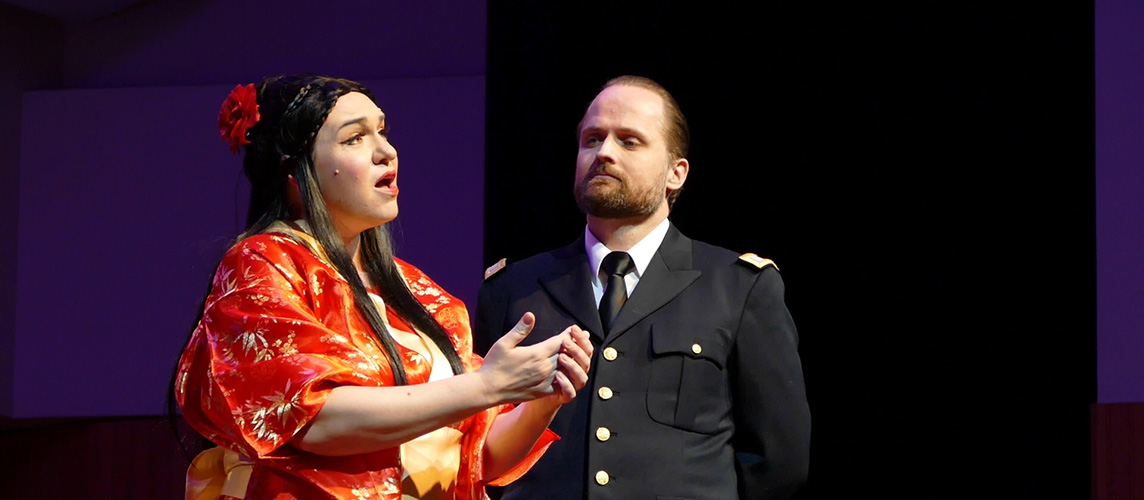 Fresno State Opera Theatre
Fresno State Opera Theatre educates young singers in the art of opera through a program of classes in body awareness, stage techniques and acting. Under the direction of Dr. Anthony P. Radford it has quickly become the top ensemble in the Central Valley for training the next generation of opera singers through a comprehensive program within the Vocal Performance option in the Bachelor of Arts Degree. Students have the opportunity to perform in opera scenes and full productions with orchestra. Recent productions include, Carmen directed by Theatre and Dance Professor Ruth Griffin and La Boheme with the Fresno State Symphony Orchestra, Amahl and the Night Visitors with chamber orchestra and Pizza con Funghi and Elixir of Love in full production with piano. Yearly scenes programs explore various themes in the operatic literature. Recent themes were "Opera in the Country", "French Opera Scenes", "Opera Favorites" and an entire show of great opera finales.

2013 saw the first year of Fresno State Opera Theatre's participation in Fresno Opera and Orchestra Academy with a performance of the trio from Der Rosenkavalier in Disney Hall and a performance at Fresno State of Cavalleria Rusticana and Pagliacci.

The Opera Theatre also provides students with other exciting opportunities such as exploring new works and working with guest artists. In 2014 the Fresno State Opera Theatre mounted the world premiere of The Secret of Luca, a new opera by Evan Mack and Joshua Mcguire. Fresno State Opera Theatre also commissioned a work by students Carlos Gamboa and Sharon Rogers titled "Mother, please". In the Spring of 2017 FSOT will premiere a new work by Fresno State composer Kenneth Froelich titled "Jefferson" an opera about the short lived Northern California secession movement.

Guests Artists have included author and director David Ostwald, director Yefim Maizel, soprano Isabel Bayrakdarian, and soprano Ellen Shade.

In 2013/14 Fresno State Opera Theatre collaborated with the San Jose State Opera Theatre in an exchange with each opera program visiting the other to work on and perform opera scenes.
Keeping with our tradition of performing a full opera every year, in the Fall of 2015 we will perform Benjamin Britten's opera Albert Herring. In 2016 we will begin an exciting collaboration with Fresno Grand Opera and the Composition Studio at Fresno State which will include visits from acclaimed opera composers Jake Heggie and Ricky Ian Gordon.

To watch our Spring 2015 production of Carmen visit:

Friday Cast https://vimeo.com/122347576

Sunday Cast https://vimeo.com/123009244
The Center for Opera for Children at Fresno State
The newly created Center for Opera for Children at Fresno State seeks to provide innovative and relevant operatic performances for children performed by university-aged students as part of their general college curriculum in opera.
Past performances
Lucinda y las Flores de la Nochebuena
The winners of the Central Valley Community Foundation's 2016 Arts and Culture granting cycle were announced this week and the Fresno State Opera Theatre was awarded $10,000 to commission and produce a newly composed children's opera titled Lucinda y las Flores de la Nochebuena by composer Evan Mack and librettist Joshua McGuire. This is the first grant to be awarded to Fresno State in the area of opera for young audiences.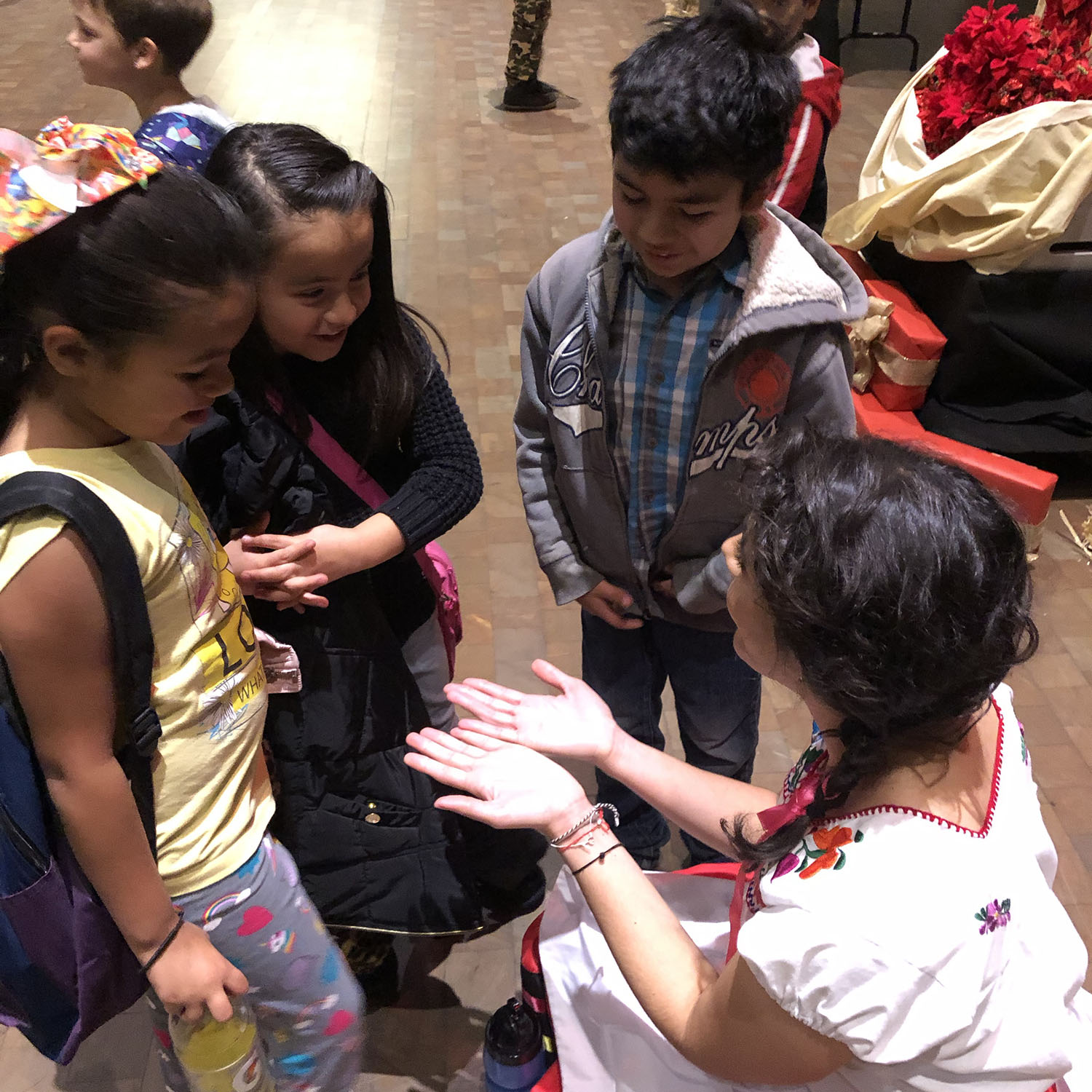 Lucinda y las Flores de la Nochebuena is story based on a Mexican folk tale surrounding the origin of the use of poinsettias at Christmas. In this story Lucinda and her ailing mother are making a blanket as a gift for the nativity scene at the Christmas Eve service. Lucinda's mother is too sick to help Lucinda finish the blanket and cannot go to the service with her. Lucinda leaves to celebrate Christmas Eve without her mother and without a gift. On the way to church she picks a few flowers by the side of the road as a gift and she worries that this might not be good enough for the nativity scene. To her delight when she offers the gift at the altar the weeds bloom into beautiful poinsettias and Lucinda learns that she can make decisions on her own and that it doesn't matter what you give at Christmas, as long as you give from the heart.