College of Arts and Humanities
Antonio Petrosino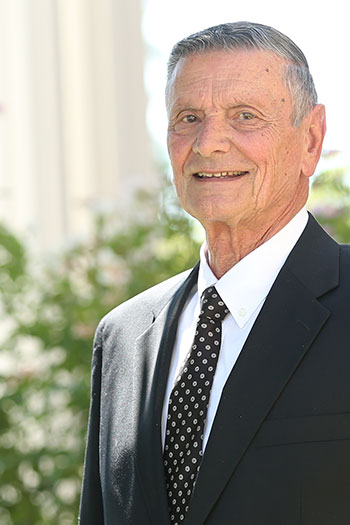 Antonio Petrosino was born in Coperchia, Italy in 1933 and grew up in the midst of World War II. In 1947, Antonio and his family left Italy for Clovis, California. After finishing high school, he enrolled at Fresno State, graduating in 1953 and earning his teaching and counseling credential a year later. Following this, he worked as an educator in Fresno Unified School District for 40 years.
Throughout his life, Antonio and his wife Louise embodied the value of serving others by supporting organizations such as Valley Children's Hospital, Clovis Unified School District and Fresno State.
After the sudden loss of Louise in 2004, Antonio wanted to honor her memory by continuing her legacy of service. Already involved at Fresno State, Antonio dedicated even more time to supporting his alma mater. He is highly involved, volunteering in the College of Arts and Humanities, the Kremen School of Education and Human Development, the Fresno State Alumni Association, and the Bulldog Foundation. Beginning in the mid-1960s, Antonio started and taught Fresno State's first Italian Language courses for seven years and most recently helped found the Italian Studies committee, whose goal is to establish, sustain and grow the program through philanthropic giving.
Antonio's commitment to Fresno State has positively impacted the lives of countless students who he hopes will also carry on Louise's philanthropic spirit while embracing the opportunities of higher education.
"Fresno State has been good to me, and the community has been good to me, and this is why I am inspired to give back."