College of Arts and Humanities
Dean's Office
Dean Honora Chapman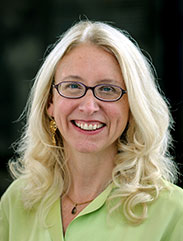 After receiving her B.A. and Ph.D. in Classics at Stanford University, Dr. Honora Howell Chapman came to Fresno State in 2002 as an Assistant Professor of Classics and Humanities, and soon became the Coordinator of Classics in the Department of Modern and Classical Languages and Literatures. From May 2009 to June 2014, she served as the Director of the Smittcamp Family Honors College. Dr. Chapman became associate dean of the College of Arts and Humanities in January 2016 and began serving as interim dean in July 2019. She was appointed Dean of the College of Arts and Humanities in May 2021.
In 2013, Dr. Chapman received the Provost's Award for Excellence in Teaching. She also inaugurated the university lecture series Fresno State Talks in Spring 2013 and delivered the first Fresno State Convocation faculty address in August 2014.
As a scholar, Dr. Chapman has focused especially upon the crossroads of cultures in the Greek texts of Flavius Josephus, a first-century Jewish historian. Dr. Chapman contributed both translation and commentary to the Brill Josephus Project volume Flavius Josephus: Translation and Commentary, ed. Steve Mason, vol. 1a: Judean War 2 (2008); she is currently working on Judean War 5. Her latest publication is the Wiley-Blackwell Companion to Josephus, co-edited with Zuleika Rodgers (Trinity College Dublin), 2016.
Dr. Chapman currently serves on the boards of San Joaquin Valley Town Hall and California Humanities.
Dr. Chapman's family has roots in the San Joaquin Valley stretching back to the 1860s, making her a fourth-generation resident. She looks forward to helping the College's faculty and staff ensure that future generations of Fresno State students enjoy a superior, enriched education in the Arts and Humanities so that they may help this Valley continue to grow more culturally and intellectually vibrant.
Associate Dean Sergio La Porta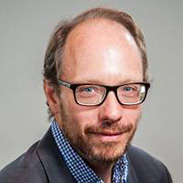 Dr. Sergio La Porta is the Associate Dean of the College of Arts and Humanities and the Haig and Isabel Berberian Professor of Armenian Studies at California State University, Fresno. He received his Ph.D. in Armenian and Near Eastern Studies from Harvard University in 2001. Prior to coming to Fresno, Dr. La Porta taught Armenian and Religious Studies at the Hebrew University of Jerusalem. His research interests include medieval Armenian intellectual and social history, philology, and apocalyptic literature. Dr. La Porta is also the Editor of the Journal of the Society for Armenian Studies serves on the editorial boards of several book series. Since 2010, Dr. La Porta has lectured on the Armenian Genocide in the Holocaust and Genocide Lecture Series at Sonoma State University. From 2013-2015, he served as President of the Armenian Genocide Centennial Committee, Fresno. In 2018, he cofounded with Dr. Michael Pifer the Fresno Institute for Classical Armenian Translation that teaches Classical Armenian Language to students from around the world.
Dr. La Porta is married to Malina Zakian and they have two children, Lucine and Zaven.
Dean's Office Staff
Cathie Salanitro, Senior Budget Analyst
Brenna Barks, Administrative Analyst/The Press at California State University, Fresno
Michele Cooper, Administrative Assistant
David Gaines, College IT Liaison
Christine Simon, Director of Development
Kristin Young, Development Analyst
Benjamin Kirk, Communication Specialist
Mailing Address
California State University, Fresno
College of Arts & Humanities
Office of the Dean
2380 E. Keats MS/MB99
Fresno CA 93740-8024
Phone/FAX/email
(559) 278-3056
FAX: (559) 278-6758
Email us
Related Links