College of Arts and Humanities
Bob Ritter - Radio and TV News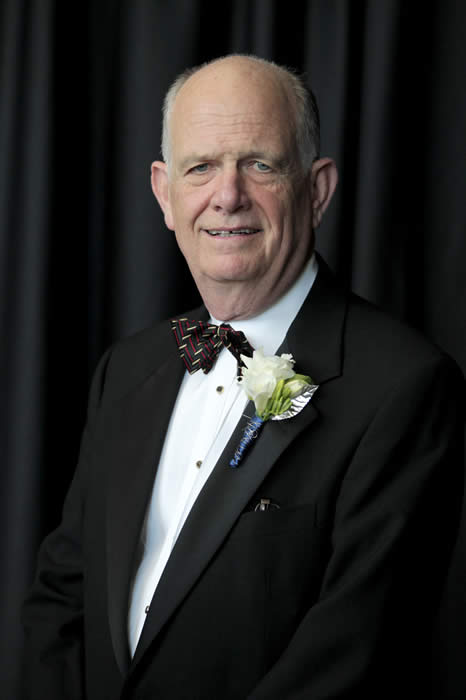 After graduating from Fresno State in 1972 with a radio-television major, Bob Ritter pursued his passion and commitment to the craft of print journalism as a reporter, editor and publisher for 38 years.
Ritter's career has taken him from the San Joaquin Valley to Reno, Denver, Washington, D.C., New York and Seattle.
Ritter believes that high-quality journalism –practiced responsibly with utmost care for accuracy and fairness – is critical to democracy. That philosophy has guided him from his first reporting job in Visalia to executive editor of the Denver Post, president and editor of Gannett News Service in Washington and editor of the Journal News in suburban New York.
Publications under Ritter's direction have been praised for precise day-to-day news coverage and award-winning investigative reporting. He has directed coverage of two presidential campaigns, Congress, the White House and countless major news events. Gannett News Service was awarded the Pulitzer Prize for national reporting during Ritter's tenure.
He has been national president of the Associated Press Managing Editors Association and chaired the California Society of Newspaper Editors. Ritter has been a discussion leader at the American Press Institute, a lecturer at the National Judicial College and a Pulitzer Prize juror on several occasions.
He is a member of the American Society of News Editors, Investigative Reporters and Editors and the College Media Association.
Now retired, he currently serves as a professional-in-residence and director of Student Media of the Manship School of Mass Communication at Louisiana State University. His most cherished honor came earlier this year when, after his first semester teaching at LSU, he received a Distinguished Teaching Award. His students nominated him.
Ritter and his wife, Marguerite, reside in Baton Rouge. They have three children and two grandchildren.
Related Links