College of Arts and Humanities
Dennis Woods - Banker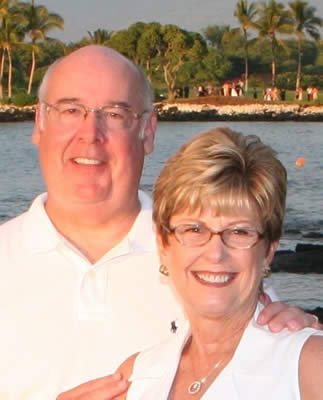 Dennis Woods grew up in Fresno and attended Roosevelt High School before earning his bachelor's degree in English in 1969 from Fresno State. He married his high school sweetheart, Cheryl.
Dennis intended to teach English at the high school level, but a unique business opportunity presented itself instead. He and his childhood friend became co-owners of Hestbeck's Supermarket, with Dennis at the helm, for 23 years.
In December 1987, Dennis became a founder of United Security Bank. He has served as chairman of the board from the company's inception, and took on additional duties as president and CEO in 1993. In 2001, United Security Bank became the second Fresno company to be traded on a national stock exchange. In 2006, United Security Bank purchased Legacy Valley Bank in the Silicon Valley, bringing the total number of its branches to 11. Dennis was invited to ring the closing bell at NASDAQ last October.
Dennis and his wife, Cheryl, are deeply committed to the San Joaquin Valley, Fresno State and the College of Arts and Humanities. In 2006, they generously donated $250,000 to trigger a matching gift for renovation of the Arena Theatre at Fresno State. The theatre was later named the Dennis and Cheryl Woods Theatre. He has been active in the Bulldog Foundation, was inducted into the Pinnacle Society, has been named Mr. Bulldog 18 years in a row and received the Lifetime National Fundraising Award. He also spearheaded the construction and financing of the bronze bulldog at the Save Mart Center.
In his spare time, Dennis enjoys spending time with Cheryl, their two children, Richard and Lisa, and five grandchildren: Harrison, Grant, Deni, Cole and Justin.
Related Links