College of Arts and Humanities
Warren R. Paboojian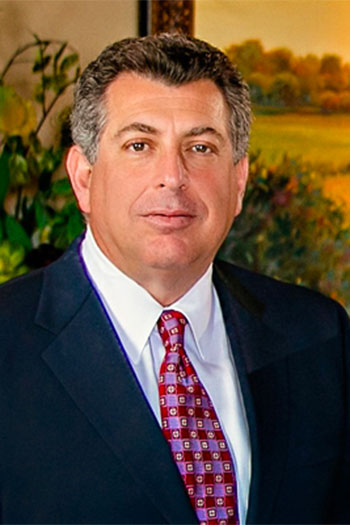 When Warren R. Paboojian is called a "Bulldog in the courtroom," he smiles.
"After being a lawyer for over 30 years, I've developed a little bit of a nickname," Warren says with mirth in his eyes. "Whenever someone calls me a Bulldog, I'm pretty proud of that."
Warren's Bulldog pride shines because of his rich experience at Fresno State and his family's path to create a better life for him.
The grandson of survivors of the Armenian Genocide, Warren was the first in his family to graduate college. He earned a degree in journalism from Fresno State in 1980. While in college, he wrote for the student newspaper, Hye Sharzhoom, which created a voice for the Armenian community.
"My grandfather was the editor of an Armenian newspaper locally, and as time went on, I realized that journalism was something that I wanted to do," Warren says. "I had some great professors that molded me and guided me, taught me ethical considerations along with storytelling. I think that's what's helped me be a lawyer."
Warren earned his Juris Doctor degree from San Joaquin College of Law. He is a partner in the law firm of Baradat & Paboojian, which handles a wide range of cases including injury, wrongful death, medical malpractice and wrongful termination.
He received numerous honors for his professional success, including being selected 2008 Trial Attorney of the Year for the State by the Consumer Attorneys of California. In 2017, Warren was selected Cal-ABOTA Trial Lawyer of the Year. Only three attorneys in the Central Valley have been selected for this honor in its 65-year history.