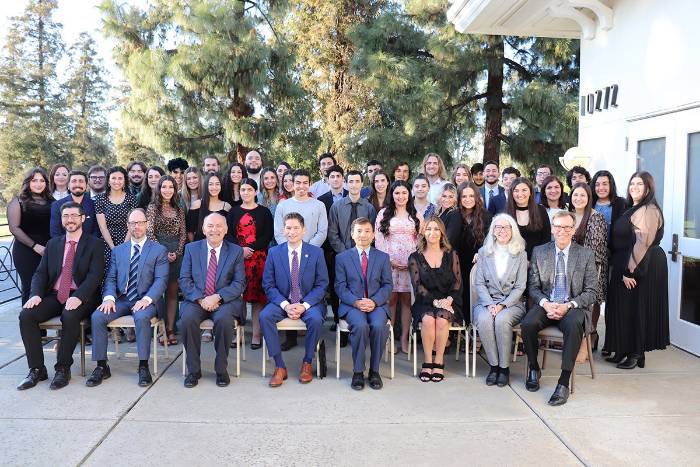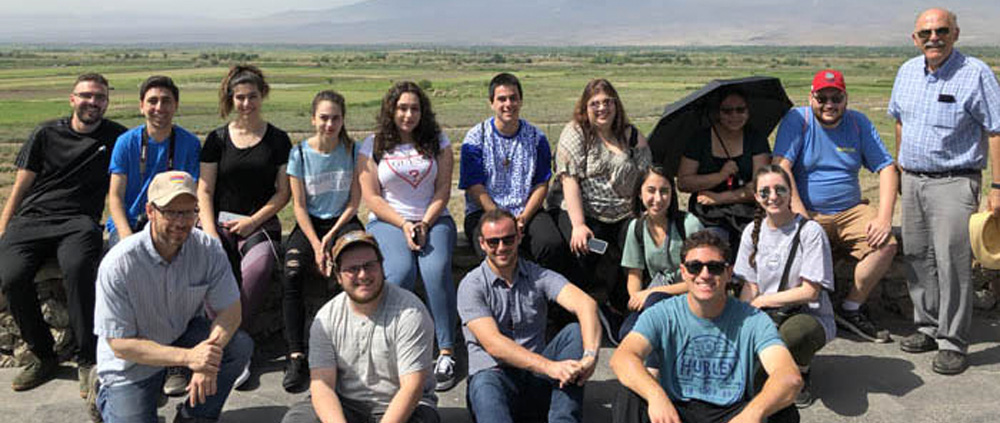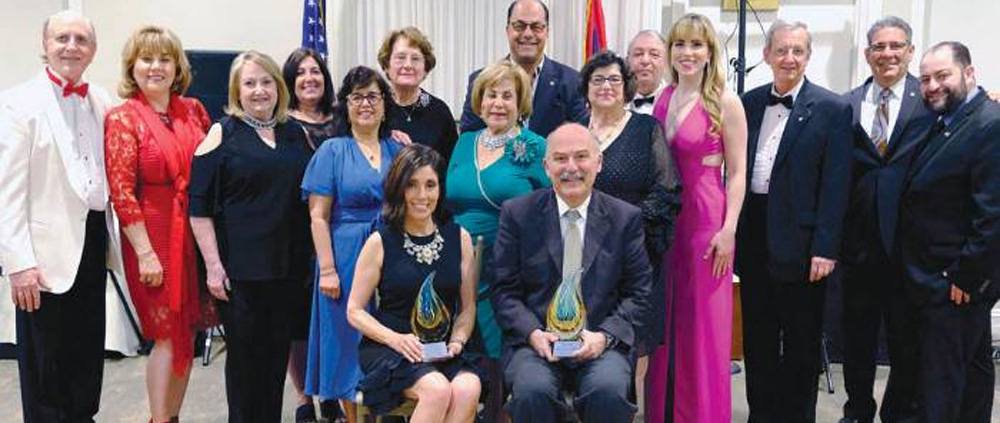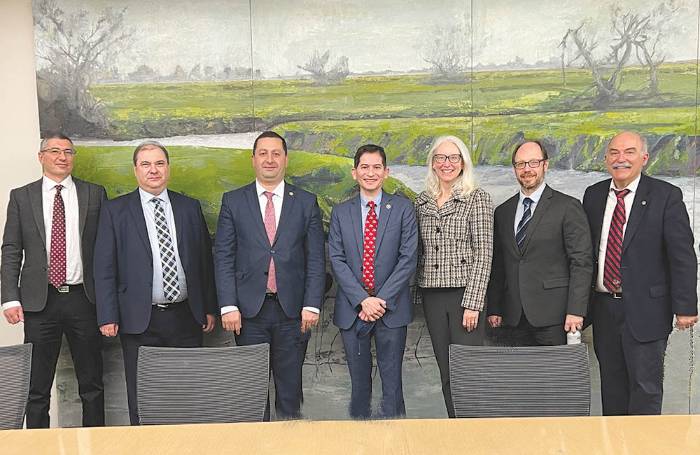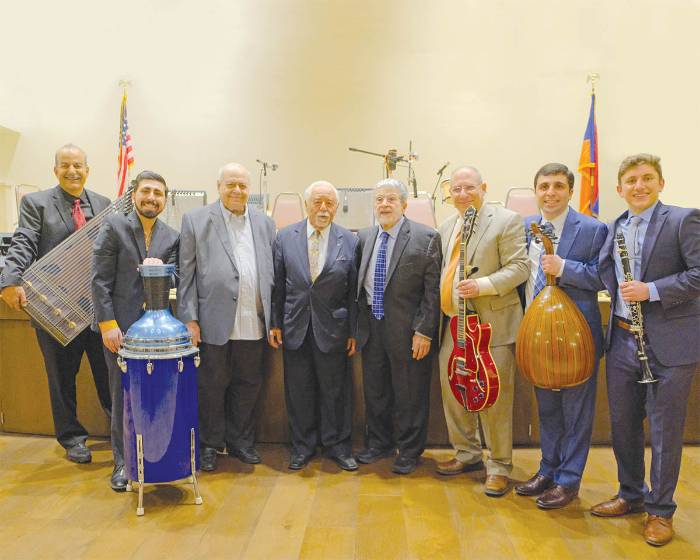 Welcome to The Armenian Studies Program
The Armenian Studies Program was established in 1977 and the Center for Armenian Studies was founded in 1988. The Center provides an opportunity for students and faculty to interact and currently houses the Armenian Studies Program, the Sahatdjian Armenian Studies Library, the Avedian Armenian Studies Archives, the newspaper Hye Sharzhoom/Armenian Action, the Armenian Students Organization, and the Index of Armenian Art.
The Haig and Isabel Berberian Endowed Chair in Armenian Studies, established in the fall of 1988, is one of several Armenian Chairs in the United States and provides financial support for a distinguished Armenologist. The endowment honors Haig and Isabel Berberian and was established by their son-in-law and daughter, Dr. and Mrs. Arnold H. and Dianne Gazarian. Other friends of the Armenian Studies Program have made significant contributions to the endowment.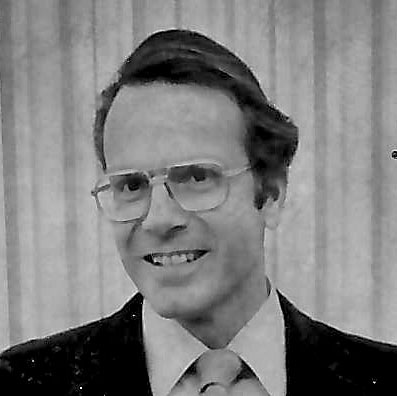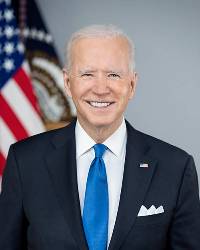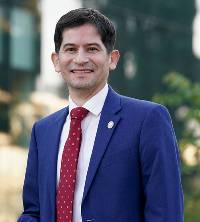 107th Anniversary of the Armenian Genocide
President Joseph Biden's Statement on the 107th Anniversary of the Armenian Genocide.
Fresno State Interim President Dr. Saúl Jiménez-Sandoval's Statement on the 106th Anniversary of the Armenian Genocide.
---
The Latest-Upcoming Events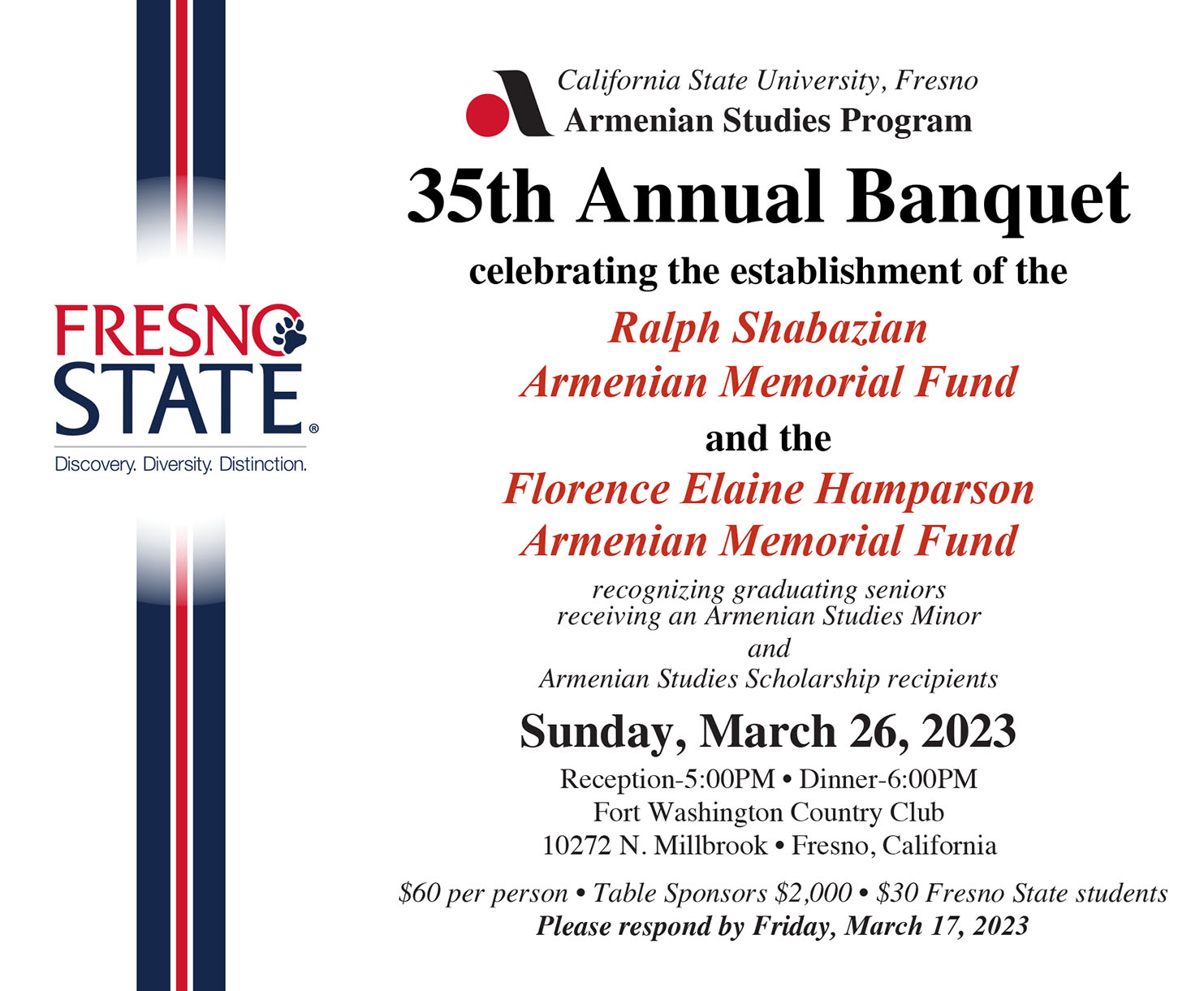 Armenian Studies Program 35th Annual Banquet
Sunday, March 26, 2023
5:00P-Reception; 6:00PM-Dinner
Reservation Required-$60 per person; $30 for Fresno State students
Call the Armenian Studies Program for reservations: 559-278-2669 or barlowd@csufresno.edu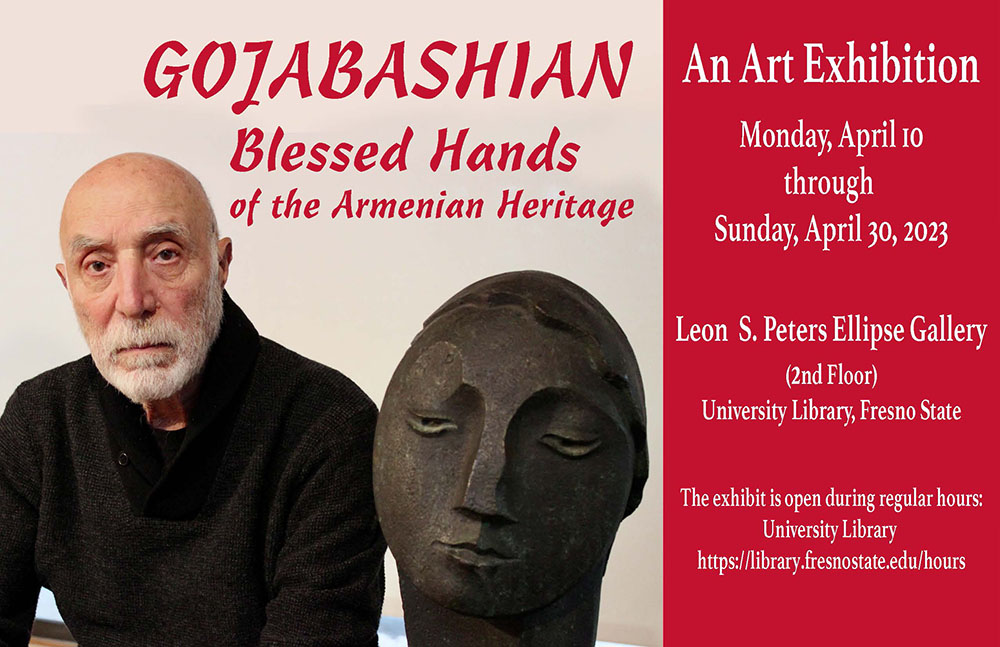 "Gojabashian: Blessed Hands of the Armenian Heritage"
Art Exhibition
Opening Reception-Meet the Artist

Thursday, April 13, 2023
6:00PM-7:00PM-Reception
Leon S. Peters Ellipse Gallery
University Library-Second Floor
Free admission. Free parking in Lot P30 or P31. Parking with permit code
The exhibition runs Monday, April 10 through Sunday, April 30 in the University Library, during regular Library Hours. Library Hours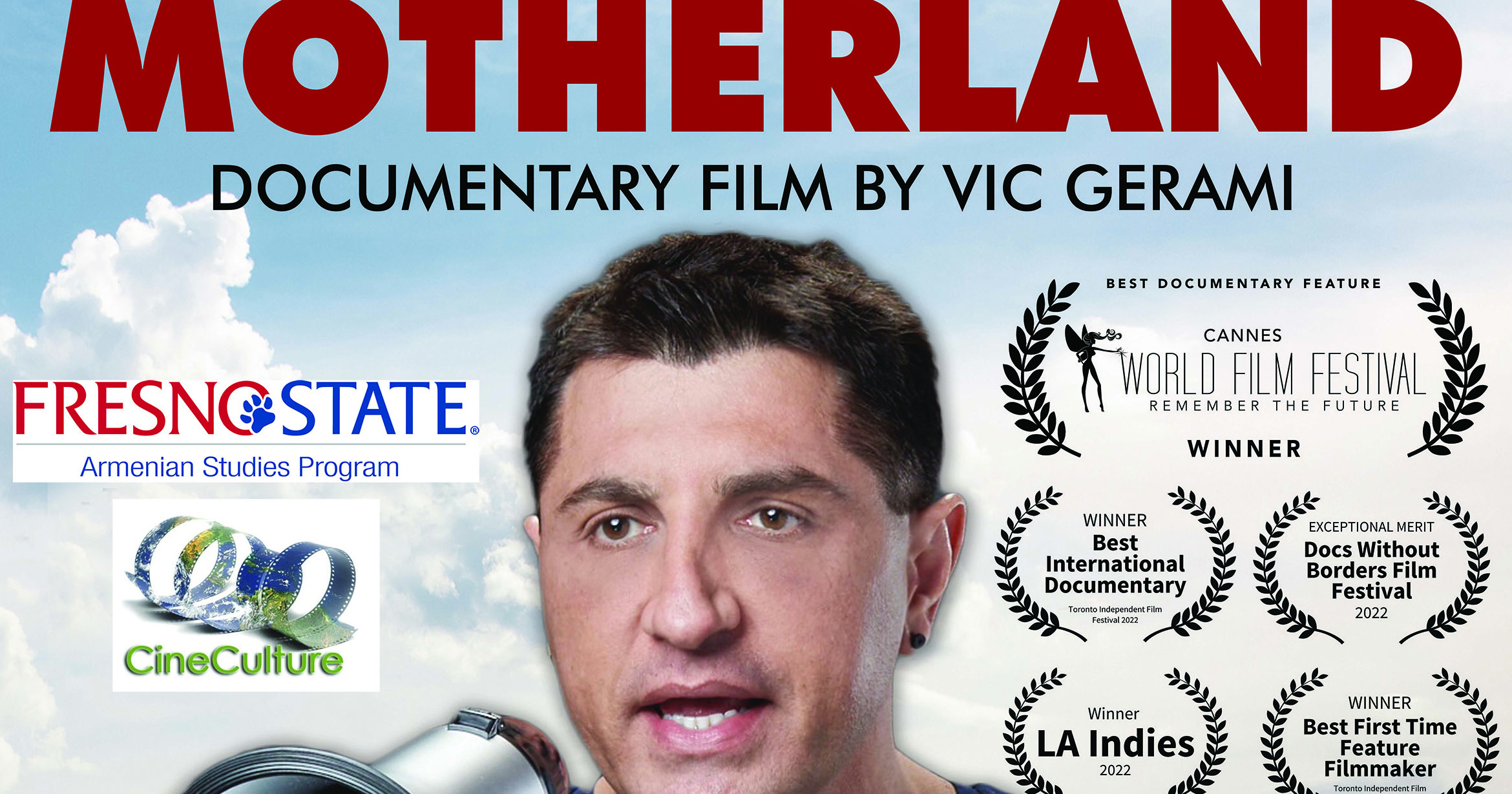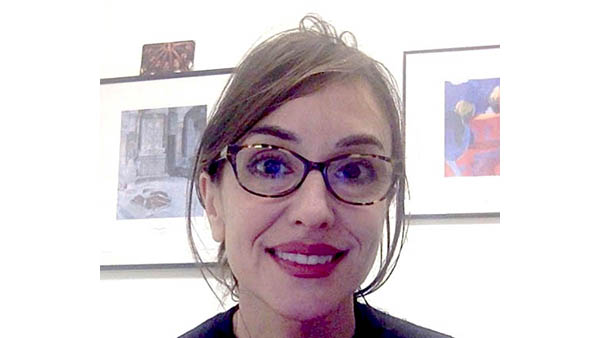 "Armenian Art: Current Directions and Future Goals"
Inaugural Grace and Paul Shahinian Armenian Christian Art Series
by Dr. Christina Maranci
Mashtots Professor of Armenian Studies, Harvard University
Saturday, April 15, 2023
6:00PM-Reception
7:00PM-Presentation

Smittcamp Alumni House, Fresno State
2625 E, Matoian Way
Free admission. Free parking in Lot P1 or P2. Parking Permit NOT REQUIRED.
More information:

---
---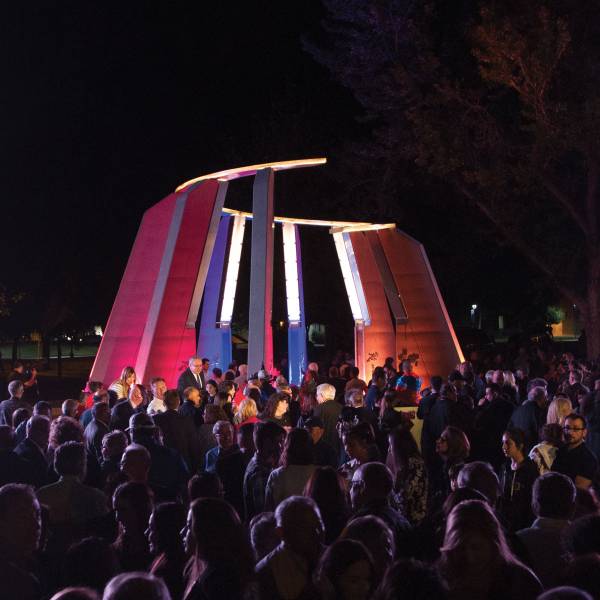 4,000 plus attended on Thursday, April 23, 2015 at Fresno State's Maple Mall
Photo by Paul Schlesinger, The Collegian
On Sunday, November 2, 2014 the Armenian Community of the San Joaquin Valley broke ground on a Monument dedicated to the 100th Anniversary of the Armenian Genocide. The event began at 2:30 p.m. and took place at the Fresno State Maple Mall, located south of the Satellite Student Union.
For more information, go to Armenian Genocide Centennial Committee-Fresno.