Department of Art, Design and Art History
GD 42 Logo/Identity Assignment
Problem: Design a logo for Point, Line, Plane, a New York-based organization dedicated to educating people on art, design, and general visual literacy in countries throughout the world. The organization holds workshops, conferences, and sponsors trips abroad, offering scholarships to students at the high school and college levels to participate.

Kumiko Hirai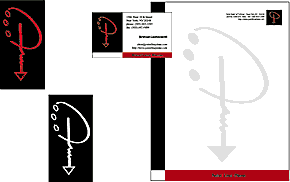 GD 42 Assignments
Course Descriptions and Degree Requirements
Go to the General Catalog website.
Current Course Offerings