College of Arts and Humanities
Study Abroad in Greece
Due to the COVID-19 global pandemic, Fresno State has canceled all study abroad programs for the upcoming Fall, Winter, and Summer semesters. Please check back here for updated information as soon as it becomes available.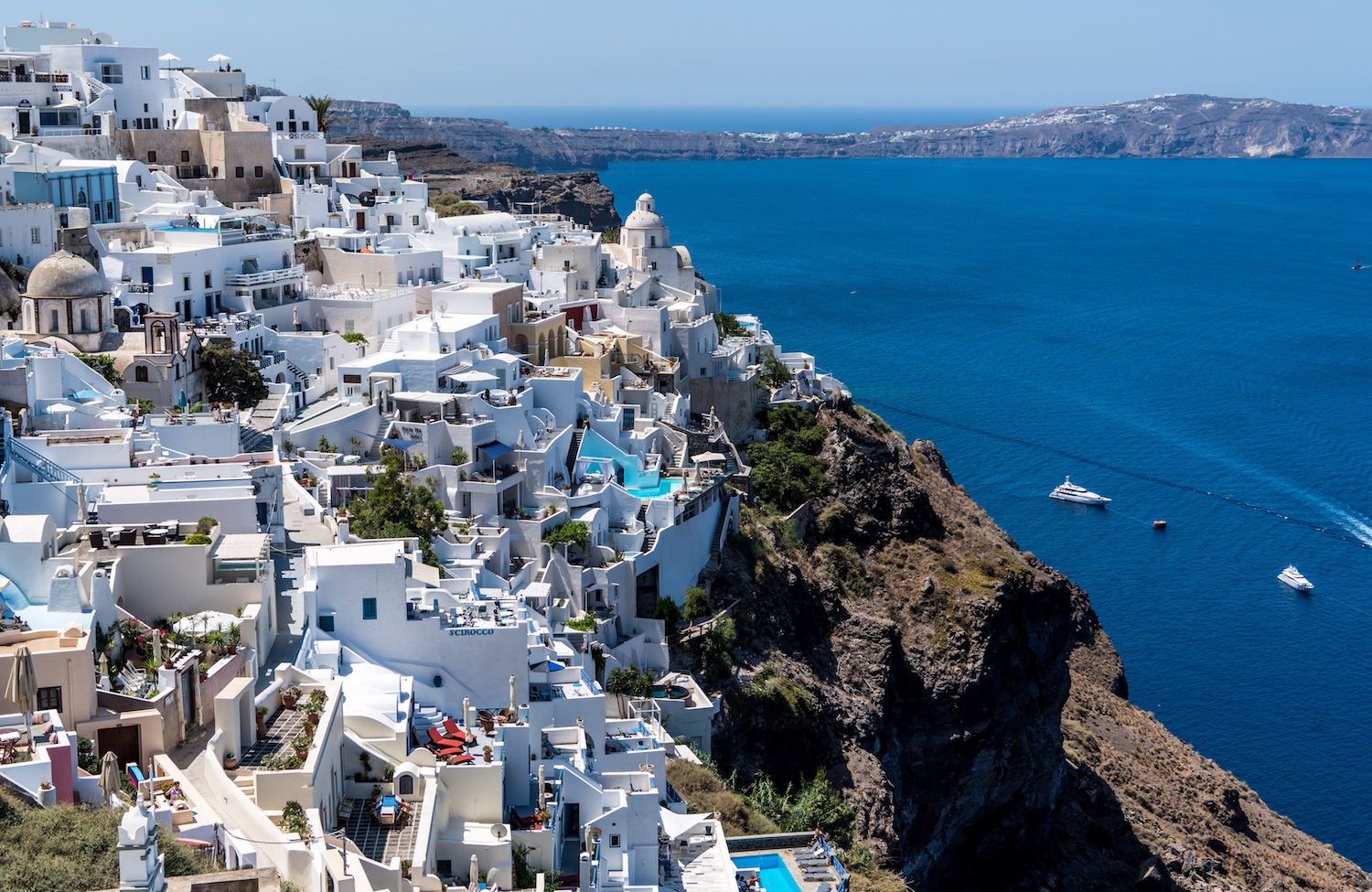 Greece Is Your Classroom!
Fresno State Student Trip to Greece — Summer 2018
Fresno State students can earn upper division GE IC course credit while traveling for three weeks with expert professors, visiting and discussing famous sites from Greek history and literature. Sites that will be visited during the program include Athens, Delphi, Olympia, Pylos, Marathon, Sparta, Mystras, Tiryns, Mycenae, Lerna, Epidauros, Corinth, Meteora, Vergina, Thessaloniki, and islands such as Aegina, Crete, and last but not least, Santorini.
This is a once-in-a-lifetime opportunity! Interested students should contact Professor Kristi Eastin: keastin@csufresno.edu.
The cost of the trip will be partially subsidized by Fresno State, and scholarships are available to students studying Latin and Ancient Greek.