1st Annual Juan Serrano Guitar Competition
Wahlberg Recital Hall
All events listed below are associated with the 1st Annual Juan Serrano Guitar Competition. Tickets for each event are sold separately.


Friday, April 1, 2016


---
Lito Romero Master Class,

4pm - 7pm
Harpsichordist JungHae Kim and guitarist Kevin Cooper present a striking concert of Spanish baroque music. Performing across the nation as the continuo team for Ensemble Mirable, the two musicians take center stage in a program of vivacious dances and elegant sonatas by Scarlatti, Sanz, de Murcia, Guerau and others. Entitled Fleur de Lis in the Gardens of Aranjuez, the concert explores the duality of Spanish baroque music with its ruling French influence and long-standing Spanish traditions.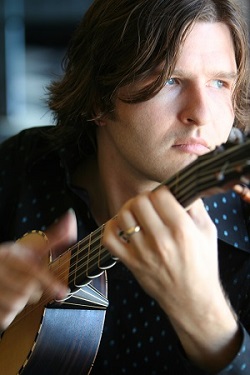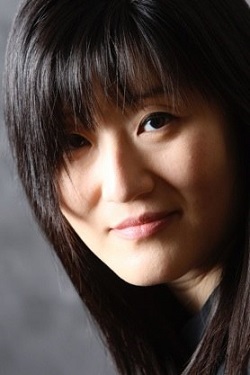 Harpsichordist JungHae Kim and guitarist Kevin Cooper have been playing together since 2008 when they met as founding members of Agave Baroque. With that group they performed across the nation and won prestigious recognition. Agave Baroque earned opportunities through Early Music America to perform in New York City at the Association of Performing Arts Presenters Convention in 2009 then again as finalists in the Early Music America/Naxos Baroque Performance Competition in 2012. Agave Baroque appeared in others cities including Tucson, Los Angeles, San Francisco, and Fresno. Recordings with JungHae and Kevin include Cold Genius, a compilation of English baroque music, and Friends of Ferdinand, a collection of music from the courts of the Holy Roman Emperors.
Now, JungHae and Kevin perform as the continuo team for Ensemble Mirable. Formed in 1996 by JungHae and gambist Joanna Blendulf, this group won honorable mention in the 2000 Dorian Group/Early Music America International Recording Competition for its performance of sonatas by Jean Zewalt Triemer. Mirable is a west coast favorite performing frequently for the Early Music Societies of San Francisco and Hawaii. Programs have included Influenza Italiana, a concert of extroverted Italian-influenced music, and Viva Las Diferencias!, Spanish and Italian ground basses like the Vivaldi's beloved Folias. With the incredible talents of Kati Kyme and Elizabeth Blumenstock on violins, and guest artists including the recorder phenom Dan Lauren, Ensemble Mirable lives up to its "astonishing" name.
As a duo, JungHae Kim and Kevin Cooper enjoy performing the music of the Spanish Baroque. Each a "fine musician," together they create an "excellent ensemble" (Brisbaneca.org). Tonight's program includes vivacious dances and elegant sonatas by Scarlatti, Sanz, de Murcia, Guerau and others. Entitled Fleur de Lis in the Gardens of Aranjuez, the concert explores the duality of Spanish baroque music with its ruling French influence and long-standing Spanish traditions. Phillip V was a grandson of the famous French monarch Louis XIV and became king of Spain in 1700. Under his rule, music of both countries intermingled. Phillip's young wife Queen María Luisa Gabriela took guitar lessons from one of the finest of baroque guitarists, Santiago de Murcia. His compositions include both traditional Spanish passacalles and bailes as well as French contredanses and formal dance suites. The "flowers" of these two rich traditions truly combine to create a colorful musical garden.


---

Saturday, April 2, 2016


---
Guitar Competition Finals, 1

pm-3pm
General $10, Employee $5, Senior $5, Student FREE
General $15, Employee $10, Senior $10, Student $5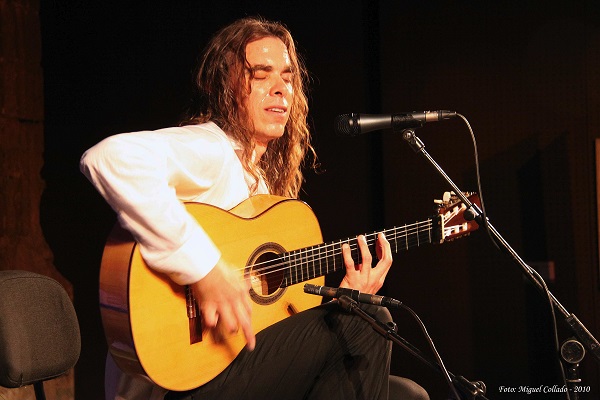 Corey Whitehead is one of the fastest-rising stars in the nylon-string guitar world having performed both classical and flamenco guitar extensively in concert with the world's finest performers. He currently performs regularly as a member of The Jesus Montoya Flamenco Company, and has previously had success in the classical-crossover genres with saxophonist Alan Durst, and as a classical soloist.
His schedule has included classical and flamenco guitar performances in festivals and on television and radio in the United States, Brazil, Chile, Italy, France, Morocco, Jordan, Saudi Arabia, Kuwait, Bahrain, and Yemen and has performed on numerous occasions at The John F. Kennedy Center for the Performing Arts, in Washington D.C. His duo "Douze Cordes," with guitarist Michael Bard has performed in the Middle East, North Africa, Italy and Chile on three tours as Cultural Ambassadors of the U.S. Department of State performing for royalty and dignitaries, in festivals, and on television and radio. In May 2006 he was appointed Assistant Professor in the area of Guitar Performance, (Classical, Flamenco, Jazz) at California State University, Fresno. His guitar method book co-authored with Juan Serrano entitled "The Flamenco/Classical Guitar Tradition" was released worldwide on Mel Bay Publications in 2008. His duo CD with Alan Durst is available worldwide on Cenatur Records. Corey's solo CDs are available on cdbaby.com. He has previously taught at The Duke Ellington School of the Arts in Washington, D.C., The Levine School of Music in Washington, D.C., Northern Virginia Community College, Virginia Commonwealth University, and Pima Community College in Tucson, AZ. He holds his Doctor of Musical Arts, Masters, and Bachelors Degrees in Guitar Performance from the University of Arizona where he studied with Thomas Patterson. He has studied extensively with Juan Serrano and at the Curso Flamenco XIV in Sanl car de Barremeda, Spain with Gerardo Nuñez and in "La forma y naturaleza de la guitarra flamenca" with Manolo Sanl car, Manolo Franco, Jose Antonio Rodriguez, and Paco Serrano.
Corey Whitehead has been awarded the Doctor of Musical Arts, Master of Music and Bachelor of Music degrees in guitar performance from The University of Arizona where he studies with Thomas Patterson, John Ingwerson, Steven Saulls and Andrea Förderreuther. He was a prize winner in the 1996 Music Teacher's National Association Collegiate Artist Competition, and was a prize-winner as an undergraduate in the Norman Sholin Memorial Guitar Competition for graduate students at The University of Arizona in 1990 and 1991. He has participated in master classes with David Russell, Thomas Patterson, Eliot Fisk, Carlo Barone, Alirio D az, Abel Carlevaro, David Tannenbaum, Roberto Aussel, The Assad Duo, Benjamin Veredery, Stanley Jordan, John Pattitucci, Gerardo Nuñez, Juan Serrano and many more.
Corey made his debut at the Kennedy Center on April 17th, 2000 with saxophonist Davey Yarborough. Following this performance he was invited to give his Kennedy Center solo concert on October 18th, 2000. On Dec. 8th 2002 his duo Douze Cordes made its Kennedy Center debut on Kennedy Center Honors Night at the Millennium Stage Concert Series in the Theater Lab, where Billy Taylor's Jazz at the Kennedy Center has frequently hosted some of the greatest names in in jazz.
---

Sunday, April 3, 2016


---

Guitar Festival Feature - Cerro Negro (Flamenco Group), 5 pm
General $15, Employee $10, Senior $10, Student $5