College of Arts and Humanities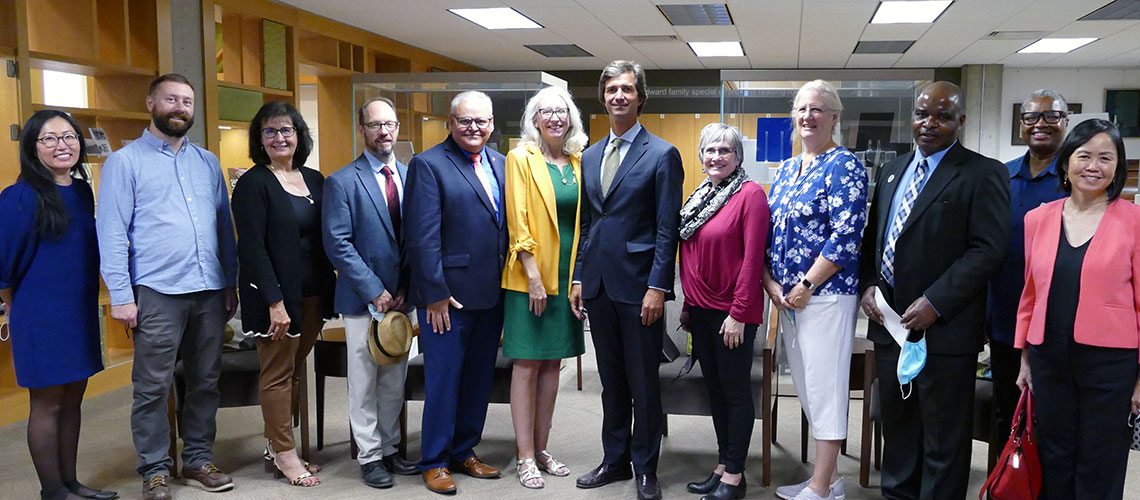 Portuguese Beyond Borders Institute
Mission
The Portuguese Beyond Borders Institute (PBBI) at California State University, Fresno is a product of the College of Arts and Humanities, the College of Social Science, and the Jordan College of Agricultural Science and Technology, designed to support multidisciplinary scholarship related to the Portuguese- American experience in Central California and the Lusophone cultures.
The Portuguese Beyond Borders Institute is committed to supporting and delivering content accessible to both academics and the community at large. This commitment has led to the creation of an active Portuguese-American oral history program, a continuous Speaker Series, interdisciplinary research support, exchange programs, workshops, forums, colloquia, Portuguese Book Collection in the Library, community outreach, publishing, networking with Portuguese language teachers, and cooperation with Portugal and the Portuguese speaking world.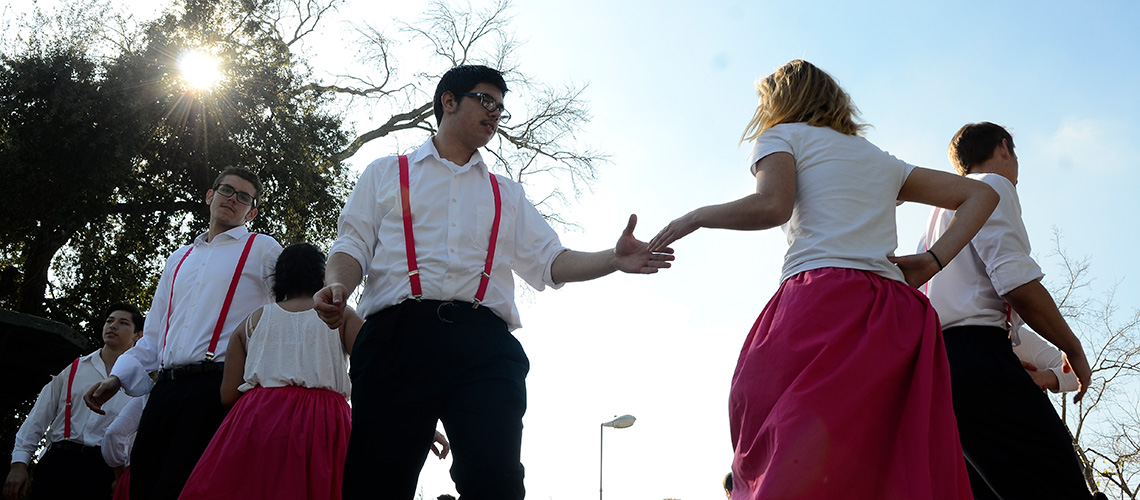 Vision
The Portuguese Beyond Borders Institute (PBBI) is designed to be the hub of interaction between Fresno State students, faculty and staff, and the Portuguese Diaspora in California. Portuguese-Americans, mainly from the Azores islands, have been making their home in this region since the 19th century. The contributions made by Californians of Portuguese ancestry are an integral part of this multicultural state in important sectors such as agriculture, education, the arts, and public service, among others.
PBBI strives to be the hub for cultural, literary, pedagogical, and research resources for the diverse Portuguese Diaspora in the San Joaquin Valley and the entire State. We seek to be a congregating venue for cultural events, teacher workshops, literary resources, artistic showcases, legacy archives, interdisciplinary panels, and performing arts, not only for our students, faculty, and staff but also for the enrichment of the Portuguese-American community at large. PBBI strives to build a strong working relationship with the Portuguese Diaspora in California and the Lusophone World, allowing Fresno State students the prospect of establishing connections with other cultures and experiences and expand career opportunities locally and globally.
PBBI thanks the Luso-American Development Foundation (FLAD) for their generous sponsorship of all our ongoing programs.