College of Arts and Humanities
2009 Department Nominees and Awardees
Undergraduate Nominees
Art and Design
Kristen Roan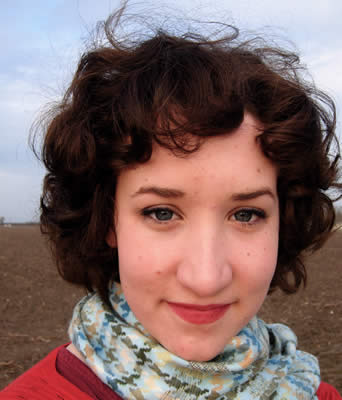 Kristen Roan will graduate with a Bachelor of Arts (Studio Art/Painting), a minor in English, and a 3.9 GPA. She is a member of the Smittcamp Family Honors College, Phi Kappa Phi Honor Society, and Golden Key Honor Society. Kristen is an aspiring painter, photographer, and creative writer, whose works have explored a variety of topics including the social networking phenomenon, classic film imagery, and gender dynamics. Kristen's photography and paintings have been exhibited on numerous occasions to favorable response. Outside of her art, Kristen has volunteered her time on the planning team of the Veritas Forum, and has served as a member of the founding cohort of Peer Health Educators at the Student Health Center. After graduation she plans to travel to Korea where she will teach English before returning to California to pursue an MFA. Kristen owes her success to her ever-supportive family and the sponsorship and guidance of the Smittcamp Family Honors College.
Communication
Shannon Michelle Rowe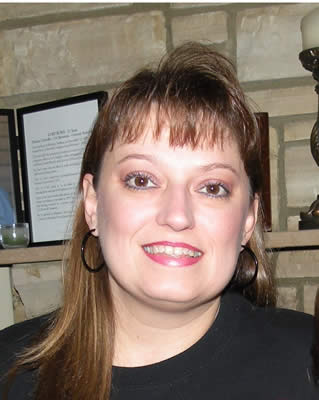 Shannon is a 40-year-old wife, mother and full time student. She resides in Corcoran, California, with her husband Curt and two youngest children Brandon and Jana, while her eldest son, Garret, serves our country as a United States Marine. It was her third attempt, and at the urging of Bonnie, whom she affectionately calls her adoptive daughter, that she returned to education in 2004. It was that first semester back that she met Robin McGehee, an instructor with College of the Sequoias, that she found a deep interest in the field of Communication.

English

Keith S. Ford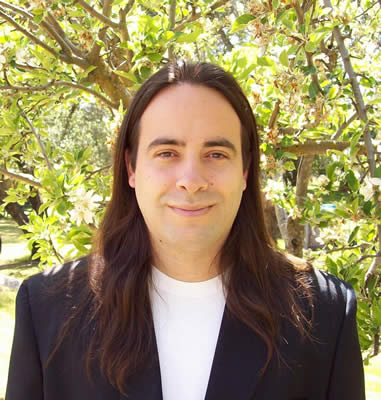 "I love languages." Keith has studied French, Spanish, Greek, and Latin and will be adding German semester. Before returning for his degree, Keith worked as a produce exporter to the Pacific Rim, befriending people from different cultures and hearing their stories. His interest in stories began with his father's tales of mountain life in North Carolina. "I believe stories are humankind's one truly universal trait. Our stories needn't be similar, though some indeed are; it is telling them that is integral to understanding any other culture. Stories foster sympathy like nothing else. In today's world, sympathy is what we need most."
Linguistics

Ellen Kahn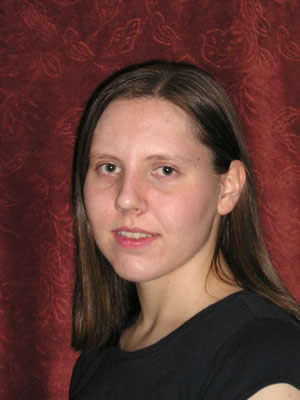 Ellen Kahn is graduating from the Smittcamp Family Honors College with a degree in Linguistics: Interdisciplinary Language Studies, and plans to pursue a degree in Nursing after graduation. In her free time she enjoys being outdoors and spending time with her family; her favorite thing about Fresno is seeing the mountains on a clear day. She is very grateful for the education she has received at Fresno State.
Media, Communications and Journalism
Kaley A. Delarosa

Kaley began her education at Fresno State without expectations and said she has found a home and a purpose. "I have succeeded in journalism and public relations because I believe in truth, fairness, and advocacy. Throughout my education, I saw needs on my campus and in my community and used my skills to make a difference in people's lives." Gandhi said, "Be the change you wish to see in the world." While not always successful, Kaley says she tries to live by those words every day and considers the education and experiences she has gained over the past four years invaluable and will always carry them with her.
Modern and Classical Languages and Literatures
Julio P. Garcia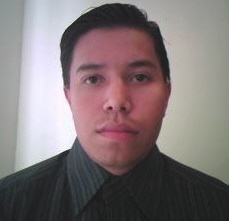 When he was 19, Julio García came to the U.S. with the goal of being the first in his family to earn a college degree. He worked long days as a field laborer and attended night school to learn English and earn enough money to help support his family and save for educational expenses. Within two and a half years, he graduated from West Hills Community College with a 4.0 GPA and had earned two A.A. degrees: one in liberal arts and the other in mathematics.
After three semesters here at Fresno State, Julio will graduate with a B.A. degree in Spanish. He plans to attend graduate school toward earning a Ph.D. in Hispanic Languages and Literatures. His plans beyond that are to earn a teaching post at the college or university.
Julio has served as a tutor and role model for CAMP (College Assistance Migrant Program) and he was one of the founding members of Austral – a campus student organization that promotes consciousness of the rich literary and cultural heritage of Latin America through the discussion and promotion of Spanish-American authors and their texts.
Music

Mathew J. Gomes
Mathew Gomes is graduating with degrees in music composition and English. He is a graduate of the Smittcamp Family Honors College as well as a member of the inaugural class of the Arts and Humanities Honors College. He has participated in a number of Music department performing groups, both instrumental and vocal, including the wind ensemble, the concert choir and the Fresno Community Chorus. As a member of The Collegian for six semesters, he received journalistic awards for his work on the print and online editions of The Collegian. He has made the President's list each semester since beginning at Fresno State, and will graduate summa cum laude with a GPA of 4.0. Matt plans to continue his interest in literary criticism, concentrating on the intersections between music and literature in his graduate studies.
Philosophy

Erik Cuadros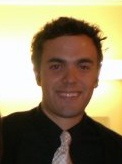 Erik Cuadros will complete his B.A. in Philosophy Pre-Law and his B.A. in Political Science with a 3.72 GPA. As a Smittcamp Scholar, he has been heavily involved in campus and community activities. He has served his fellow students in a variety of leadership positions with ASI and Vintage Days. He also is an active member of Delta Sigma Phi and Phi Kappa Phi. In the community, Cuadros has organized events and volunteered with the Red Cross, Special Olympics, and Kids Day. Erik will attend law school and looks forward to advocating for justice and continuing his service for others.
Theatre Arts
Yosef A. Mahmood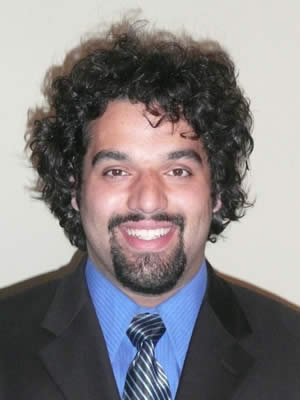 Over the course of Mahmood's Fresno State career he has taken part in over a dozen theatrical productions as a crewmember, actor, and a director. He has also managed to stay civically involved in the university both in the Theatre Department through ETC and faculty meetings as well as through his work on the Student Academic Petitions Committee. Beyond the University, Mahmood also gained invaluable experience through Internships in Senator Feinstein's and Congressman Radanovich's offices. "I know that my experiences at Fresno State have prepared me well for my further education at a top tier law school, as well as for the rest of the challenges life has in store."
GRADUATE NOMINEES 2009

Art and Design

Meiru Huang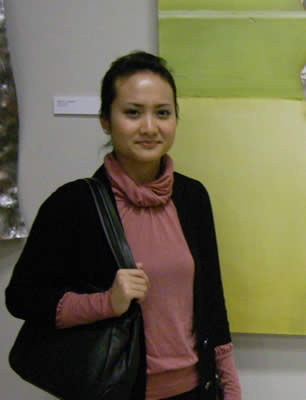 Born in China to parents who missed their chances of getting higher education, Meiru was taught to treasure every opportunity given to realize her academic ambitions. With support from instructors, she has been able to continue pushing herself further beyond the limits faced by most international students. Meiru's artwork has been selected for exhibitions at the Corridor Gallery and the Fresno Art Museum. Working for the Dean's Office as a part-time graphic designer was a great career experience. In 2007 and 2008, she was awarded the prestigious Adolf Odorfer Scholarship. Her final art project "Miscellaneous" received the Graduate Research Merit Award from Division of Graduate Studies.
Communication

Tiffany A. Rogers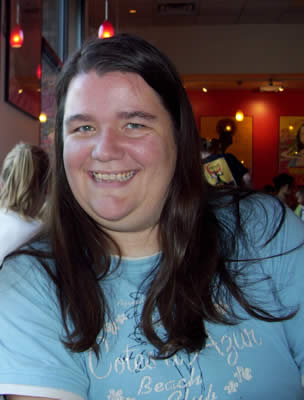 As a Graduate student in the department of Communication, Tiffany has submitted papers to and attended both regional and national conferences in the field of communication. Recently, she presented a paper at the Western States Communication Association conference, where her work was evaluated with the work of Doctoral students and faculty from other institutions. Tiffany has participated in events run by the Communication department and, as a member of the League of Women Voters, events that have benefitted the community at large. She is dedicated to continuing hers pursuits in Communication and education as a researcher and a community college teacher.
English

Kristin Fitzpatrick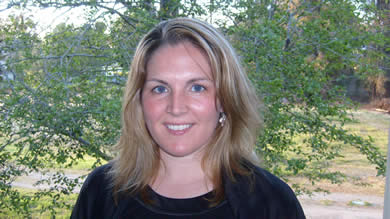 Kristin FitzPatrick is an MFA candidate in Creative Writing, with a concentration in fiction. During her first year in the program, she received a William Saroyan Scholarship and the Fresno Fiction Award. She has served as president and events coordinator for the San Joaquin Literary Association and taught workshops at the Young Writers' Conference. She is also an intern on the staff of The Normal School. Kristin has represented the English department and the College of Arts and Humanities at three professional events: as a workshop contributor at the Sewanee Writers' Conference and as a panel presenter at both the Association of Writers and Writing Programs (AWP) and the Society for the Study of the Multi-Ethnic Literature of the United States (MELUS) conferences. Her fiction has appeared in Colorado Review and her essays in other publications. She plans to continue teaching college English and to publish more of her creative and academic writing projects.
Linguistics

Miho Schweizer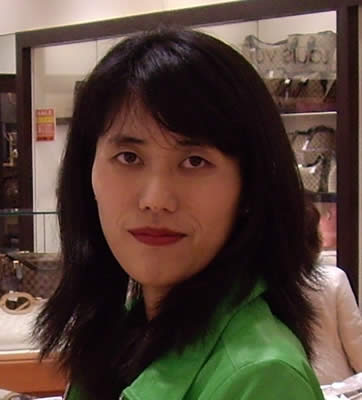 Miho grew up in Miyazaki, Japan and completed her undergraduate degree with a major in Japanese language education at Utsunomiya University in Japan. She first came to the United States in 1995. She studied English in Oklahoma and in 1999 moved to the Central Valley of California. Miho is a mother of three preteen children who are being raised in a trilingual home environment, and this experience has resulted in her love of linguistics as a field of study. Her experience with faculty of the department of Linguistics at Fresno State and their assistance with many of her research projects has been a very rewarding experience and Miho hopes to continue her studies in a suitable doctoral program upon graduation from Fresno State.
Modern and Classical Languages and Literatures

Kathyria Vicuna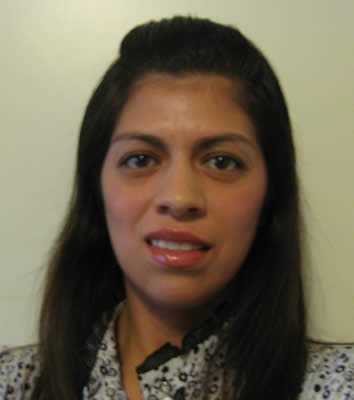 Kathyria Vicuña graduated from California State University, Fresno in summer 2008 with a Master's Degree in Spanish. As a CSUF student, she worked as Teaching Associate for three consecutive semesters until her thesis was completed. When Kathyria immigrated to this country, she did not expect to get this far in her education because of the poor economic situation of her family. But, "I have always believed that I can accomplish anything in my life if I work hard to accomplish my goals." As a Spanish college professor, she wants to encourage the youth to achieve their career goals through acquiring a higher education, thus, enabling them to have a better future.
Music

Aarne Mark Kela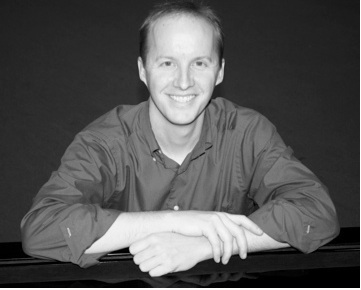 Aarne Kela is a graduate of Reedley High School and Columbia University, where he received a bachelor's degree in American History. Aarne was the winner of the Mu Phi Epsilon scholarship competition and the Fresno Organizers scholarship competition while an undergraduate student studying piano performance with Andreas Werz. He also performed for the master classes of Fabio Badini, Andreas Haeffliger and Paul Badura-Skoda and accompanied the Fresno State music department's Opera Workshop production to celebrate the 250th birthday of Mozart. Aarne is active as an accompanist, piano studio instructor and composer. Most recently, he composed music for Fresno State's fall theater production, "La Celestina." He was also a contributing composer to Fresno State's production of "Henry III." Aside from a fulltime job at Fresno Christian Schools where he is piloting a new keyboard program for all fourth grade students and serves as the school's staff accompanist. Arne has also served as musical director, performer and accompanist for several productions of Reedley's River City Theatre Company.
Related Links:
Future Students
Off-Campus Student Housing