College of Arts and Humanities
2010 Department Nominees and Awardees

Undergraduate Nominees
Art and Design
Megan R. Bailey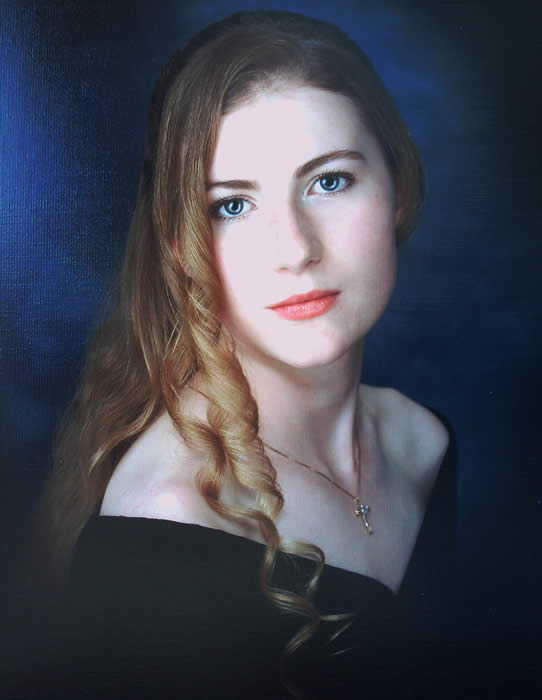 Megan is an artist and a scholar. She is a dual major, graduating with a Bachelor's of Art (Drawing and Painting emphasis) and Biology (Ecology and Evolution emphasis) with a 3.96 GPA. She has received numerous awards, some of which are: Patricia Gilles Memorial Award, the International Travel Scholarship, Smittcamp Family Honors College Scholarship and the Time Warner Academic Award. In her creative endeavors, Megan has accumulated a robust selection of art exhibitions that have shown at the CSU Honors Consortium, Gallery 25 and Phebe Conley Art Gallery. The department notes that Megan's service to the university and the community is a valuable indication of her commitment to being a volunteer.
Communication
Jennifer Ervin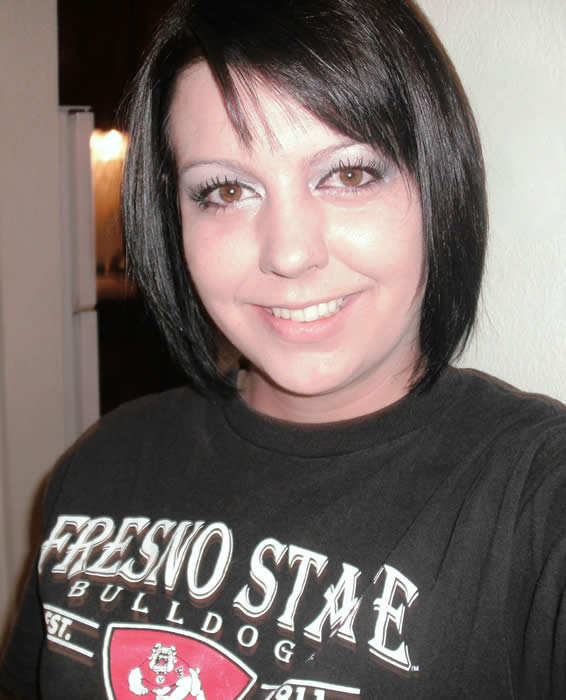 During Jennifer's undergraduate studies at Fresno State, she has maintained a 4.0 GPA while working full time. She was elected co-President of the student organization, Professional Communication Association, which she says "has allowed me to become involved in philanthropic endeavors like Light the Night and help coordinate numerous fundraisers and volunteer efforts for the Fresno Food Bank." For these endeavors, Jennifer was nominated for the 2010 Student Volunteer of the Year. Jennifer plans to attend graduate school full time in the fall and to eventually pursue a doctorate in communication.
English
Cameron Aveson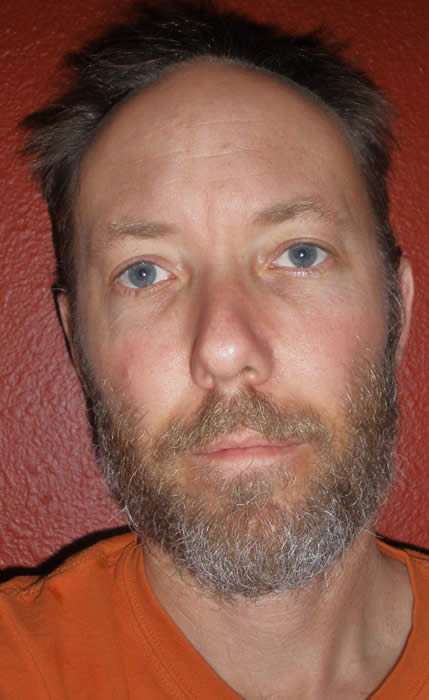 A native of Southern California, Cameron moved to the Central Valley in 1994. His academic career has been rather non-traditional in the fact that he left school for over a decade before returning in 2004. Last year one of Cameron's poems was chosen by Philip Levine, winner of the Pulitzer Prize and the National Book Award in poetry, for a most prestigious honor, winner of the Academy of American Poets competition. He has also received the Larry Levis Prize for poetry in the spring of 2009. Cameron will pursue his MFA degree in poetry this fall through the English department's Creative Writing Program.
Linguistics
Melissa M. Freeman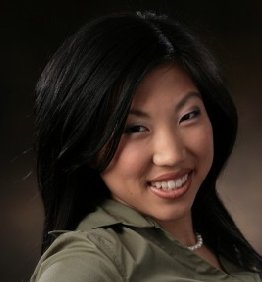 Melissa is a double major, earning her degree in General Linguistics, with a minor in Japanese, and an International Business Administration degree. "As a Fresno native, it is very exciting to be graduating from California State University, Fresno." She has been involved with various organizations and cheering on the Bulldogs as a cheerleader for two years. One of Melissa's projects was the Chukchansi Language Revitalization Project: making teaching materials for the tribal elementary schools and being responsible for the dictionary that is being made for the tribe. Currently she is volunteering as an assistant to the director of Fresno State's Centennial, ensuring a celebration to remember for the entire campus. Professor Golston states "Melissa is a talented and multi-faceted gift to the college and the community."
Media, Communications and Journalism
Amanda J. Fine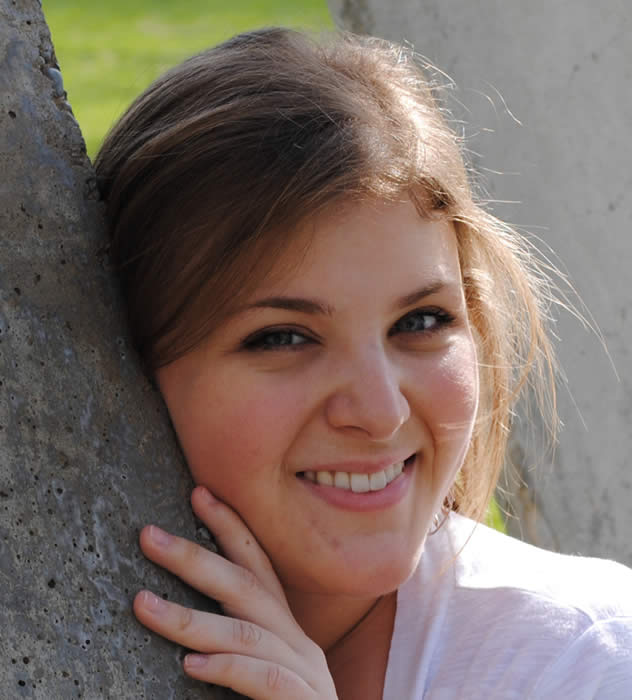 Amanda Fine is a mass communication and journalism major with an emphasis in public relations. An outstanding civic-minded scholar, Amanda was President of Fresno State's Public Relations Student Society of America (PRSSA) Chapter in 2009-2010. She co-founded the University's first student-run firm (TALK) last year and is currently serving as its Executive Director. She is active in student government as a Justice on the ASI Student Court and has completed seven semesters of internships for a variety of organizations. Amanda earned the President's Volunteer Service Award for her work with SCORE and has volunteered for the Susan G. Koman Foundation.
Modern and Classical Languages and Literatures
Gonzalo Nava-Perez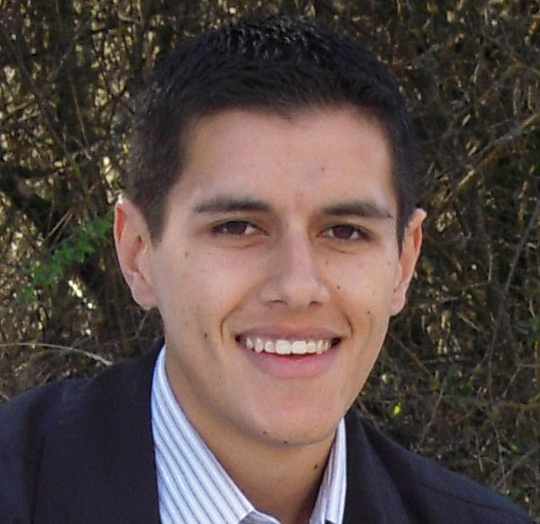 Gonzalo Nava-Pérez grew up in Northern California with a dual heritage: He is the son of Mexican immigrants, and grew up speaking Spanish and English, while being part of both Mexican and American customs and traditions. As the first in his family to obtain a college degree, Gonzalo has a double major in Spanish and Sociology. Gonzalo's will and desire to raise consciousness and promote social change, following a lesson learned both in Spanish literature and Sociology courses, has inspired him to work towards the gradual elimination of inequality. In Gonzalo's quest for an improvement in the lives of the underprivileged, he has heavily invested himself in CAMP and Upward Bound.
Music
Allison Nunez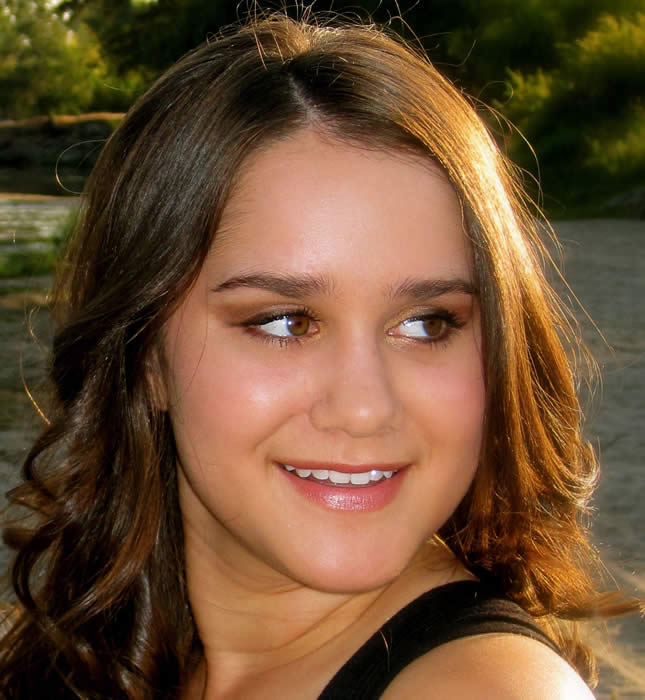 Allison Nunez is currently a senior at California State University, Fresno. She is majoring in Vocal/ Choral Music Education and will be graduating with a Bachelor of Arts this spring. In her years at Fresno State, she has worked as the Choral Librarian for a year and as the Choral Assistant for two years. Along with colleague Emily Broderick, she helped establish and lead the Fresno State Vocal Jazz Ensemble. She has also been a member of the Concert Choir, Chamber Choir, and Opera Theater group at Fresno State. She has traveled with Dr. Anna Hamre and the Fresno State choirs to Beijing and Shanghai in China as well as Vienna, Prague and Salzburg in Europe. She is currently the treasurer of the Fresno State Composer's Guild. On the weekends she contributes her musical talents to the local church Family Word Fellowship. She has earned multiple scholarships including the Gary Unruh Music Scholarship in 2007 and the Loretta Anne Price Scholarship in 2009. She plans to pursue a career in music education as a choral conductor and theater director.
Philosophy
Teresa Johnson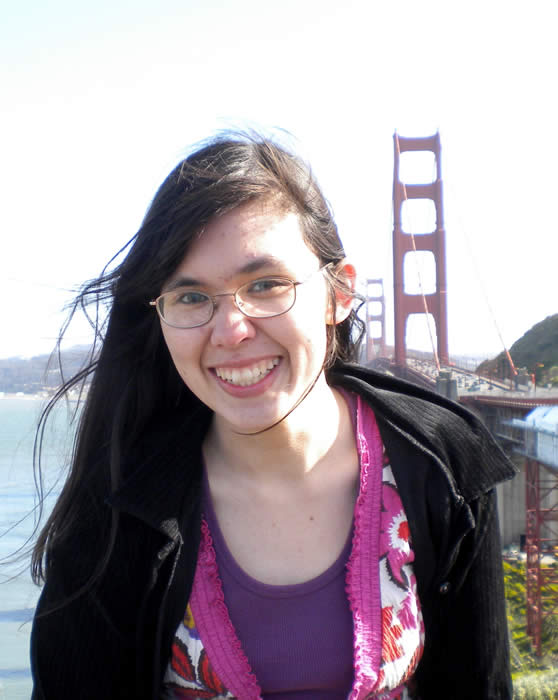 Born and raised in Porterville, California, Teresa moved to Fresno in 2008 to attend Fresno State. Teresa's upbringing as a member of a non-denominational Christian church encouraged her philosophical side to emerge. Teresa says, "I continue to be enthralled by ethics (especially bioethics), ancient questions about nothingness, and issues concerning the nature of God, canon, and the Bible." Arts are a big part of her life. She enjoys playing the piano and snapping digital photograhs of nature. Always wanting to be a professional artist and perhaps illustrate children's books, Teresa decided in fourth grade that she would rather be the one who wrote the books. Her goal is to work as a full-time author, with a special interest in the power of speculative fiction to deal with the issues and realities of our own world.
Theatre Arts
Matthew McGee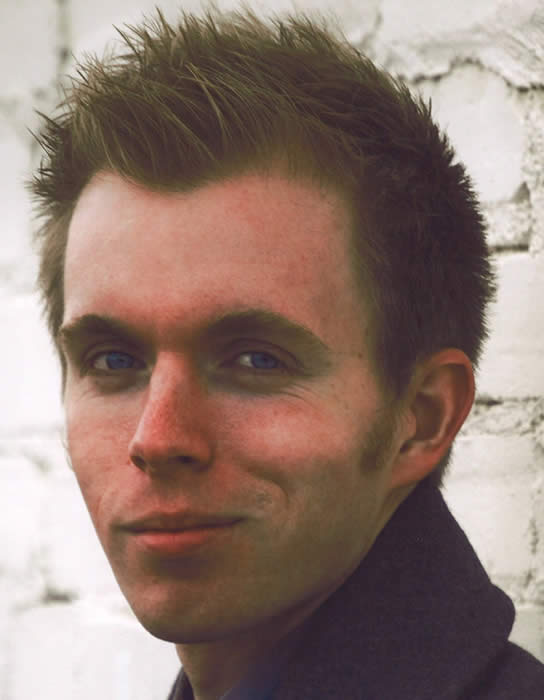 While at Fresno State, has performed in a dozen theatre productions, designed sets and puppets for others, and has been recognized for these achievements, earning many notable scholarships and awards. With his eye for performance and design, Matthew created his own business—McGee Entertainment. Through it, Matthew has designed, built, and produced numerous puppet shows, performing for children of the central valley over forty times since 2008. In addition he has produced a series of short Internet films with his puppet characters, which have garnered fans from all over the country.
Graduate Nominees
Art and Design
Leslie D. Batty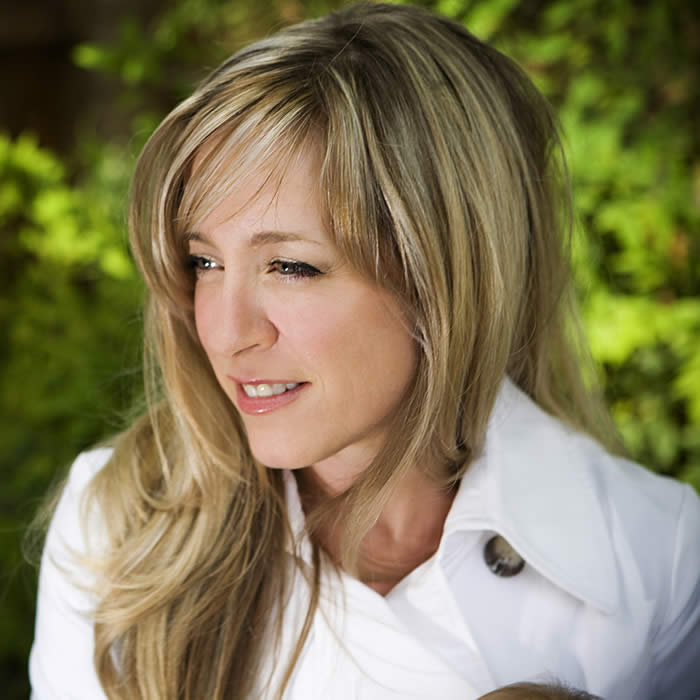 Leslie Batty is graduating with a Master of Arts (studio art emphasis) with a 4.0 GPA. Leslie has received numerous awards that include the Graduate Student Research and Creative Activities Merit Award, the Tokalon Ina Gregg Thomas Memorial Scholarship, the Provost Scholarship, and the Artist In Residence from the Fresno MET. Leslie's work has been enthusiastically received and has enjoyed a number of exhibitions that include Fitting the Subject/Object: Graduate Exhibition, CSUF Grad Student Juried Invitational at the Corridor Gallery, and A Vision Unfolds at the Fresno Art Museum.
Communication
Hagar Attia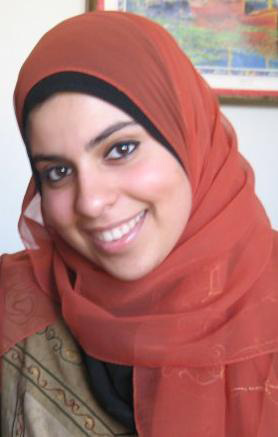 Hagar states, "As a Muslim American woman of Egyptian decent, education is a privilege I do not take for granted." Maintaining a GPA of 3.9 as an undergraduate, she was nominated by the Sociology department for the Dean's medal in 2008. At the graduate level she has been able to maintain a 4.0 while teaching two classes every semester. In addition to school, Hagar volunteers at her local mosque by teaching a weekend class. "Staying in touch with my community is the very reason I am pursuing a master's degree in the first place. This degree, and hopefully a Ph.D. in the future will allow me to represent the voices of Muslim Middle Eastern women in the academy."
English
Andrea Mele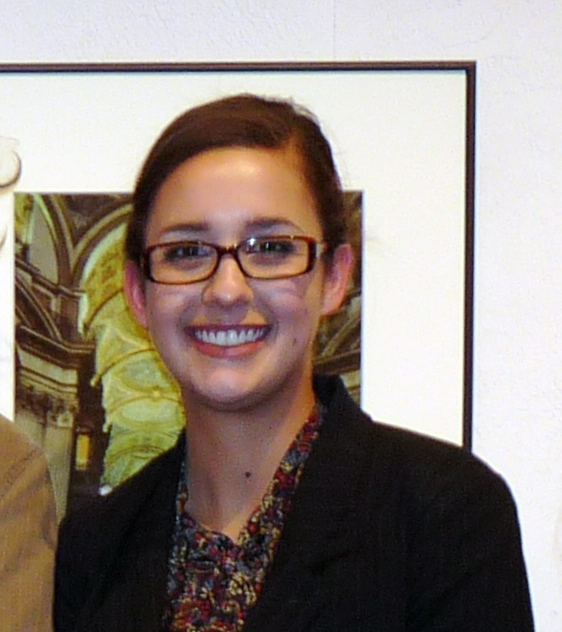 Andrea Mele grew up in Fresno, CA and attended UC Berkeley from 2002-2005, where she earned her B.A. in English Literature. Her scholarly interests include women's rhetoric/lesbian writing, queer theory, genre studies, and literary theory. Andrea held a two-year Teaching Assistantship in the First Year Writing Program. In addition to teaching, she participated in data collection about the program's effectiveness and subsequent revision of its goals, outcomes and curriculum. She has also been a reader for Fresno State's Upper Division Writing Exam. Last year, Andrea worked as an editorial intern for Fresno State's highly acclaimed literary magazine, The Normal School, and was contributing editor for The Jay Z Critical Reader (forthcoming). She led a workshop at the annual Young Writers Conference and read her own nonfiction work as part of the San Joaquin Literary Association's reading series at Fresno's Rogue Festival. Andrea hopes to continue her studies in nonfiction writing in Fresno State's M.F.A. program.
English
Rachel Jackson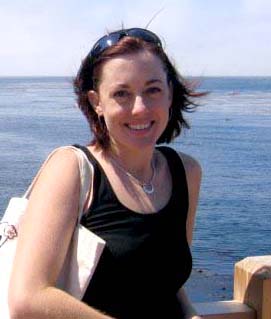 Originally from Austin, Texas, Rachel earned her B.A. in English from the University of Texas in 2001. She was elected to Phi Beta Kappa during her senior year and served as Managing Editor of the Texas Travesty. In 2004 she married her husband Ross who flies F/A 18 Super Hornets for the US Navy. During her time in the M.F.A. program she was Editorial Assistant to The Normal School, and served as President and Treasurer for the San Joaquin Literary Association. She has helped to plan and organize the Rogue Festival and the AWP Conferences in Chicago and Denver. "Outside these roles, I also co-coordinated and publicized numerous literary events on and off campus, and have been an active performer at public readings." Rachel is currently at work on her first book.
Linguistics
Dasha Victoria Henderer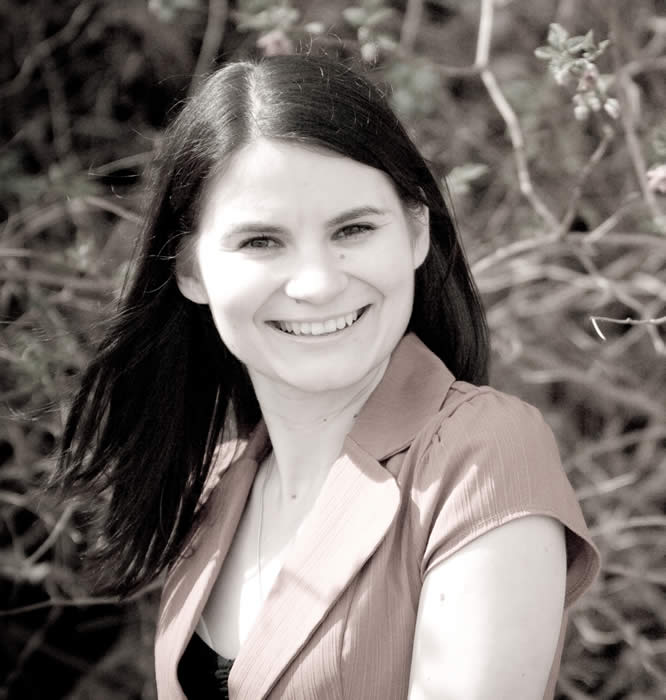 "My journey with Fresno State began in Spring 2005 when I took prerequisite classes for the M.A. in Linguistics." After a two-year detour teaching English in the Middle East, Dasha has successfully completed her master's degree in Linguistics with an option in Teaching English as a Second Language. Her accomplishments include three presentations based on her master's project, "Phonological movement in Colloquial Russian," in collaboration with Linguistics faculty, Dr. Agbayani and Dr. Golston. Other awards include a Travel Grant and the Provost's Scholarship. Dasha's plans to pursue doctoral studies and teach. "My deepest gratitude to my loving husband, Brian Henderer, and my professors: Dr. Brian Agbayani, Dr. Chris Golston and Dr. Jidong Chen."
Modern and Classical Languages and Literatures
Daniel Calleros Villarreal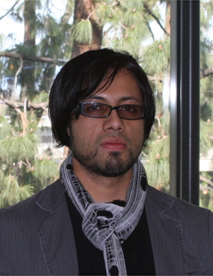 Daniel Calleros Villarreal pursued a career in broadcast journalism, but along the way became motivated by the social value he saw in Spanish classes. During the last 7 years, he has been juggling three activities: working over 40 hours a week, attending school full time, and devoting time to his wife and two daughters. His research aims to explore the concepts of 'otherness,' cultural hybridism, and the effects that globalization brings upon subjects. Daniel has been accepted to the University of Arizona, where he is the Spanish and Portuguese Department's nominee for the prestigious Arts, Humanities & Social Sciences Graduate Fellowship. He will be pursuing a Ph.D. in Spanish Literature.
Music
Bryce Cannell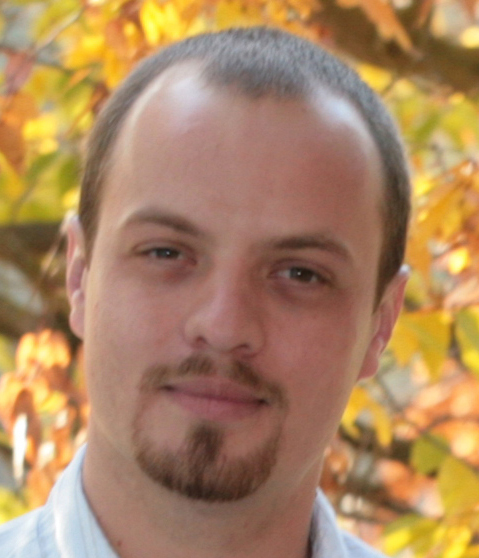 Despite receiving little training in music as a youth, Bryce worked diligently to achieve his academic and artistic aspirations. This dedication resulted in a 4.0 GPA and a mature compositional voice that has received national recognition. One of his works was selected for performance at the 2010 NACUSA National Conference in Portland, OR. Bryce held a Teaching Assistantship in the Department of Music teaching Music Fundamentals and is currently teaching music theory to children ages 6-12 at a local music school. At Fresno State, Bryce co-founded the Composer's Guild (a student organization) in 2007 that brought several recognized artists to interact with music students on campus. "I believe graduate school is what you make of it, and I can say with confidence that I have made the most of it."
Related Links:
Future Students
Off-Campus Student Housing