College of Arts and Humanities
2011 Arts and Humanities Dean's Medalists
Undergraduate Nominees
Art and Design
Julia Scott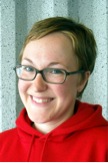 Julia J. Scott is the recipient of several scholarships and awards that include the Walter and Al Sunderland Huston Award for Excellence in Art, the Candlelight Guild Award, the Susan Mon Pere Memorial Art Scholarship and the Gay Student Alliance Network Award through the Bulldog Pride Scholarships. She was accepted to and completed the College of Arts and Humanities Honors Program and is currently President of the United Student Pride, an organization that serves the campus' GLBT community. Along with a fellow student, Julia entered and won the competition to design and paint the new Conley Art Building mural. She plans to further her artistic endeavors by pursuing a Master's degree at Fresno State in the fall.
Communication
Stephanie Hartzell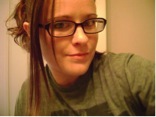 As someone who has often fallen outside of traditional definitions of normalcy, Stephanie Hartzell has come to embrace her unique identity and she has developed a passion for empowering others to do the same. Stephanie elected to major in Communication after learning that it provided both a unique perspective on social justice issues as well as serving as an excellent foundation for law school. Stephanie is the principal author of a group essay that was accepted for presentation at the 2011 Undergraduate Scholars Conference held in conjunction with the Western States Communication Association Convention. She has also assisted in the planning of the department's annual Peach Blossom Festival. After graduation, Stephanie plans to pursue a Master's degree in Communication after which she intends to attend law school. Stephanie's long-term goal is to work toward empowering traditionally marginalized groups to promote empowerment and advocate for equality.
English
Jamie Barker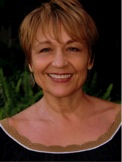 Jamie Barker came to Fresno State when she was thirty-four. She worked on her degree for twenty years. During that time, while raising four children, she founded and directed Dakota House, a community center in "the Dakota Corridor" a dangerous and impoverished Fresno neighborhood. She and her family lived at Dakota House, providing twenty-four hour support to at-risk children. She is a fine writer and plans to enter an MFA Creative Writing program and then to teach writing in the state prisons. Jamie Barker: "Most inmates have stories to tell. And in the telling, they find healing for themselves and bring encouragement to others."
Linguistics
Britney Neufeld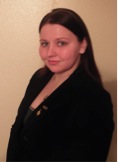 Britney Neufeld is earning her degrees in Linguistics Interdisciplinary Studies and International Business. She has a 3.93 cumulative GPA and maintained 4.0 major GPA. She is a President's Scholar and a member of various honor organizations including Sigma Alpha Lambda, Golden Key, Phi Kappa Phi, Beta Gamma Sigma, Craig Business Scholars and honors program. Britney has volunteered over 50 hours a year for a variety of organizations throughout the community and is currently constructing an undergraduate thesis. She has been an intern at the State Capitol and received a full scholarship to study for an academic year in Germany.
Media, Communications and Journalism
Cassidy Smith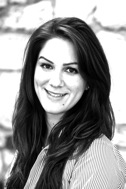 Cassidy Smith, a Smittcamp scholar, is a broadcast journalism major, with minors in Spanish and media arts. Community service has played an important role in Cassidy's four years at Fresno State as an inaugural and continuing Richter Center ambassador and the president of Smittcamp's student leadership group (COPS). In December 2010, the Sanger Herald published her 10,000 words, seven-article independent research project on local real estate. She has interned at Fresno Magazine, the Fresno Bee, the international Carmel Bach Festival and the U.S. House of Representatives as a Kenneth L. Maddy Institute scholar. She hopes to pursue a graduate degree in journalism or global communication.
Modern and Classical Languages and Literatures
Adriana Sánchez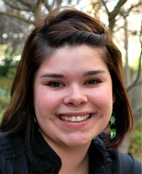 Adriana Sánchez moved to the US from Mexico as a young child and grew up in Tulare. Adriana is the first in her family to obtain a college degree, and she has a triple major in Political Science, Chicano and Latin American Studies, and Spanish. Adriana's will and desire to raise public consciousness and promote social change continually inspires her, both in the academic arena and in her personal involvement with the current political debate concerning immigration. In Adriana's quest to improve the lives of the underprivileged, she has been heavily involved with children who are English learners and with the DREAM Act. It is notable that Adriana has achieved high academic marks in her three majors, has invested much of herself in her community, and has paid for her entire education by holding three jobs throughout her years of study. Adriana will enter the MA program in International Relations at Fresno State in Fall 2011.
Music
Elisa Moles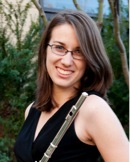 Elisa Moles, a music performance major and chemistry minor, is a Smittcamp Family Honors College student with a 4.0 GPA. She is the principal flutist in both the Fresno State Wind and Symphony Orchestras and flutist of the President's Woodwind Quintet. Honors include Fresno State Concerto Competition Finalist, performing with the Intercollegiate Northwestern Honor Band, and a featured soloist with the Fresno State Wind Orchestra in Chicago. Elisa shares her music through teaching and performing at local schools and rest homes. She plans to earn her Master's and Doctoral degrees in flute performance with goals of playing in a professional symphony and teaching at the university level.
Philosophy
Abdullah Hanifi


Abdulah's parents fled Afghanistan in 1980 after the Soviet invasion. They struggled to make it to the United States and eventually came to reside in Central California. Growing up, Abdullah excelled and skipped the 8th grade. He attended University High School eventually becoming a Fresno State Bulldog. He is the third sibling to graduate from Fresno State. He participated in the College of Arts and Humanities Honors Program, conducts clinical research through UCSF and is an active member of the Bulldog Pantry's leadership team. Since 2008 he has been tutoring disadvantaged youth at the Tutoring Club of Clovis.

Theatre Arts
Kyle Carlson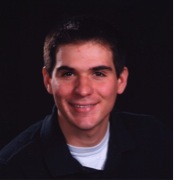 Since age five, Kyle Carlson has won many awards and accolades as a competitive dancer. At age seven, Kyle began his studies in gymnastics at Break the Barriers alongside other children with various abilities and disabilities. Kyle was afforded opportunities to travel the world through his association with Break the Barriers and advocate for inclusion for all people regardless of physical or mental abilities. Having worked with Break the Barriers for ten years, Kyle is currently the assistant director of both the dance and gymnastic departments in addition to being the maintenance man. Roosevelt High School recently hired him to teach theatre movement, where he instructs high school students in gymnastics, juggling, pantomime, stage combat, clowning, and fencing.

Graduate Nominees
Art and Design
Chris Scharnick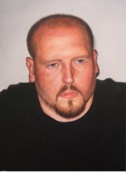 Chris Scharnick's paintings are about his personal experiences dealing with the affects of schizophrenia – a mental illness suffered by a member of his immediate family. His work expresses his feelings about his childhood hardships and abuse he suffered resulting from living with a schizophrenic, his struggle to understand the disease, and his own fear of developing this hereditary illness. Chris states that "The process of making this work was very therapeutic for me and I feel it has also helped others to open up and discuss their own hardships. My hope is that the experiences that I have depicted in my work, of growing up in a broken home under poverty and abuse, may help others, (primarily troubled youth) in making the right decisions in life. There is hope; and people can overcome difficult starts in life." Chris intends to continue his artistic development and pursue an MFA in Art.
Communication
Maria López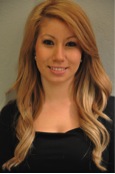 A native of Los Angeles, Maria López decided to enroll at Fresno State to broaden her personal and educational experiences outside of southern California. Her Master's studies center around her interests in applications of intercultural communication and how it enhances organizational structures. Maria's Master's project is an internal communication audit focused on intercultural issues of a local organization. While completing her Master's degree in Communication, Maria has enjoyed full-time employment working with several Fresno County schools through the AVID program – a program designed to enhance and expand high school student eligibility for college admission.
English
Mario Rosado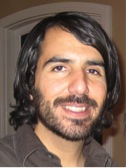 Born and raised outside of Los Angeles to parents from Mexico and Puerto Rico, no one better represents a typical Fresno State student than Mario Rosado. His academic achievements and ideals are sterling examples of leadership and creativity of the highest quality. His excellent teaching record, his involvement with the Chicano Writers and Artists Association and his acceptance into such prestigious writing conferences as Tin House and the Napa Writers Conference are testaments to his maturity as a scholar and thinker. A promising young writer, Mario's work will add a lasting contribution to the evolving body of American letters.

Linguistics
Kristine G. Vanderhoof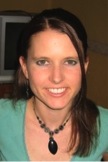 Kristi Vanderhoof earned her degree in Linguistics (TESOL) in December 2010. The Division of Graduate Studies awarded her an assistantship to conduct research for her paper, "Comparing the spelling development of adult ESL and basic education students," which she was accepted to present at the national COABE and CCAE conference in April. Kristi has served in leadership positions in the Linguistics Club and assisted with hosting WECOL and Saroyan CATESOL conferences at Fresno State. She has worked at Career Services and at the American English Institute. She hopes to become a community college professor and will consider doctorate programs in language education.

Modern and Classical Languages and Literatures
Julio Garcia-Puente


Julio García has earned a 4.0, and has been accepted to the Ph.D. programs in Spanish literature of various prestigious universities. Julio's research presents the break in the episteme that destroys the symbolic order that places the colonized subject as the agent of change and as possessor of his own past, present and destiny. The second chapter of his thesis has been sent as an article for publication, and he is currently working on a second article. Having come to the US at the age of 18, it is impressive that Julio learned to speak English by attending night classes while working as a farm laborer during the day, and furthermore managed to graduate from college with honors. Julio promotes Mexican and Latin American culture and literature through his involvement with student groups and with community centers.

Music
Lisa M. Howell


Lisa M. Howell, soprano, completes an MA in vocal performance (with distinction). Lisa has enjoyed many performance opportunities, including recitals, opera scenes productions, full roles in three operas, and multiple oratorio roles during her studies here at Fresno State. Lisa has also had the opportunity to work as a director at both Fresno State and College of the Sequoias. She is an adjunct instructor at COS, where she teaches applied voice lessons and class voice. She is a member of the National Association of Teachers of Singing and the Music Honor Society of Phi Kappa Phi. Lisa intends to pursue a Doctor of Musical Arts degree with the ultimate goal of becoming a tenured professor of voice and opera.
Related Links:
Future Students
Off-Campus Student Housing